Does Kate Middleton Follow Marie Kondo's KonMari Method?
It seems like everyone is getting in on the decluttering trends. Even Kate Middleton.
The Duchess of Cambridge doesn't likely have piles of clutter in her sprawling Kensington Palace flat, but the principles of the KonMari method may apply to anyone – even royalty. The British royal recently revealed how she incorporates the principles of Marie Kondo's teachings into her own life. Maybe that's why she seems so happy all the time (well, that and the fact that she's going to be Queen one day).
What is the KonMari method?
Marie Kondo's book, The Life-Changing Magic of Tidying Up, spent an impressive amount of time at the top of the New York Times best-sellers list several years ago. Now her methods are popular all over again thanks to her popular new Netflix series, Tidying Up with Marie Kondo.
In the book and on the show, Kondo teaches people how to let go of items that don't "spark joy" and gain inner peace through clearing out clutter. She encourages everyone to do a deep assessment of all the physical items they own and part with anything that doesn't make them happy. This is, of course, easier said than done.
Does Kate Middleton use the KonMari method?
Being wealthy doesn't have to mean owning more things – just ask Kate Middleton. While she never explicitly mentioned her support for Marie Kondo, she did reference aspects of the KonMari practice during a recent visit to two London schools.
In one school, the students did an activity where they were encouraged to share an object that made them feel good. The Duchess joined in with them, sharing a photograph of her family that the royals used for their 2018 Christmas card.
"This is a photograph of my family. These are my children and this is my husband. And my family makes me feel happy," Kate told the students. "And we like playing outside together and spending lots of time together as a family, and that makes me feel very happy."
Does the Duchess of Cambridge only keep things that spark joy?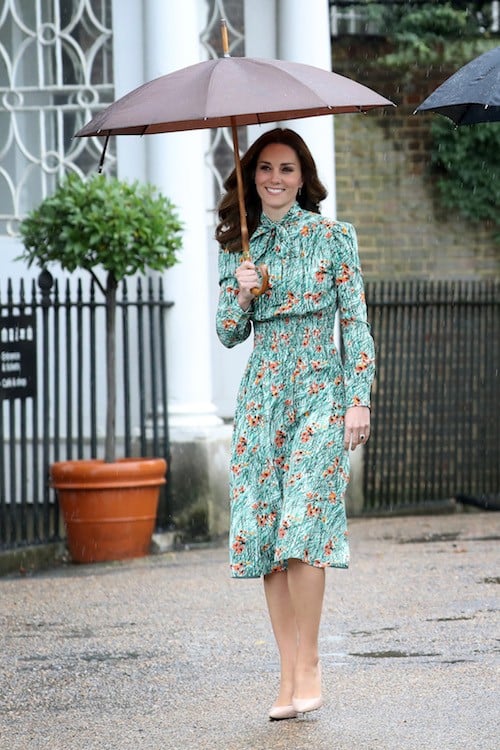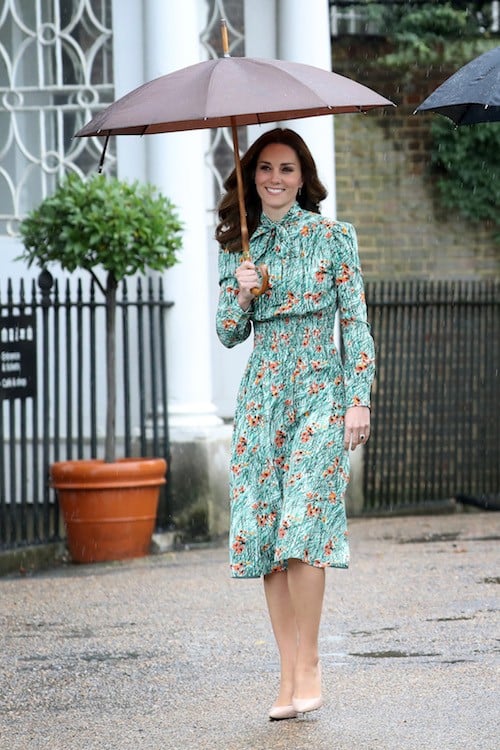 It's possible for people to adopt the KonMari method without even realizing it. While Kate Middleton may not need to embark on a full-scale decluttering mission, she does seem to understand the value of only holding onto things that spark joy. Like that sweet photo of her family.
The Duchess of Cambridge is known for re-wearing outfits all the time and even her kids wear hand-me-downs. Rather than pack her closet full of new things for every public appearance (which she could clearly afford to do), Kate chooses to re-wear outfits that she loves – those that spark joy. She also encourages her children to play outside and experience the natural world rather than buying them tons of toys.
Kate Middleton may not be an official student of Marie Kondo, but she has the KonMari method down pat — whether she realizes it or not.