Does Kate Middleton Have a Meghan Markle Spotlight Problem?
Who garners the most attention? Prince Harry and Meghan Markle or Prince William and Kate Middleton? If you answered the former, you'd be right! When it comes to the British Royal Family, Markle and her hubby have entirely overtaken the spotlight.
Between the haters spewing vitriol and her supporters rallying around her, Markle's name has been making its rounds for well over a year now. While Middleton may have enjoyed the break at first, is she finally getting tired of living in the shadow of her fellow Duchess.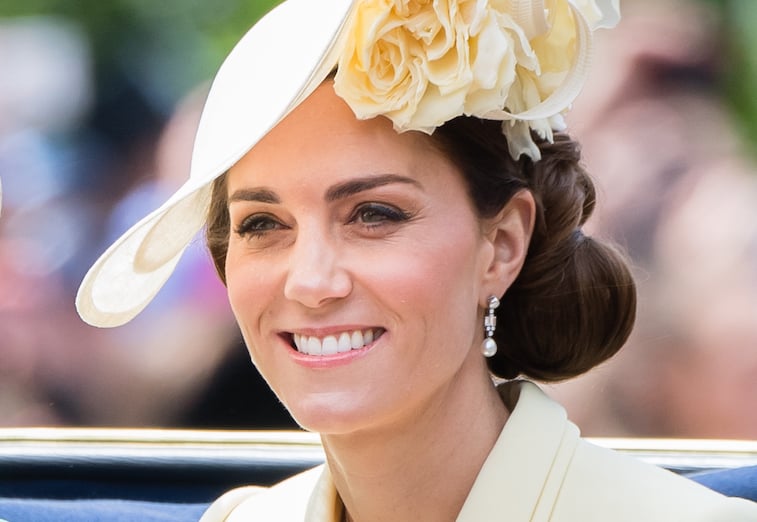 Meghan Markle is taking a break from the spotlight
When's the last time you heard something about the Duchess of Sussex? After having baby Archie on May 6, the mini family took a moment away from the public to welcome their new bundle of joy. After getting better acquainted, they introduced him to the world. Now that the dust has settled, the once controversial Duchess is still on hiatus from being the center of attention.
It's unclear whether the haters are taking a break or if Kensington Palace is working overtime to keep stress levels low for the new mom. No matter the reason, motherhood has resulted in the former Hollywood celebrity finally catching a breather. After all, Markle has been the focus of the press since her relationship with Prince Harry went public. Things only got worse after they were married.
Now that she's officially a mom, her name isn't the one plastered all over headlines. Instead, it's her sister-in-arms Kate Middleton who's stealing the show.
Is Kate Middleton using this time to make a comeback?
The very first sign that Middleton and Markle may be battling for attention came on May 19th, the one-year anniversary of the Sussex duo. To commemorate the date the Duke and Duchess "leaked" a series of photos that had never been seen by the public. The post accumulated millions of views in a weeks time, an impressive feat.
Not one to shy away from a battle (seemingly), the Duke and Duchess of Cambridge decided to release their own photos…just a few hours later. These adorable pics showed off the beautiful family enjoying quality time together at the Chelsea Flower Show. Considering Prince Louis was present (and he's rarely ever present) royalists went wild.
At the time of writing this post, the Sussex post has racked up over eight million views while the Cambridge Instagram opted for a different approach. Their posts altogether racked up close to three million.
Sure, the updates happening on the same day could have just been a coincidence, but the history of the two couples make royalists wonder if this is the start of an ongoing war for attention.
How has Middleton attempted to outshine Markle?
If Middleton is genuinely trying to outshine her sister-in-arms, there are a few different routes she might be taking.
"What you have is a couple not wanting to be overshadowed and a couple not wanting to be sidelined." – Camilla Tominey (This Morning)
There are three categories that people believe Middleton could be looking at when it comes to trumping Markle: activism, fashion, and personal tidbits. When it comes to activism, Markle has been using her voice to fight hard for the things she believes in since day one.
Her passion has been impressive, so much so, it's overshadowed the work of Middleton. Now that her "competition" has taken a back seat, Middleton is reminding the world that she's also a humanitarian.
Fashion, Markle's calling, is a department she's overtaken Middleton in ever since joining Royal family. After all, she's always had killer fashion sense. Perhaps that's what inspired Middleton to be a bit more daring with her wardrobe. A move that might mean she's looking to take the Duchess of Sussex head on.
While it may seem like a losing battle, Middleton does have one category in her corner. She's more open about her personal life and shares intimate pics of herself and her family with the world. Really, this "battle" is anyone's game and with Markle taking a back seat, Middleton has an even better chance of solidifying her place in the spotlight.