Does Kate Middleton Have a Stylist?
Kate Middleton has an enviable sense of style. Find out if the Duchess of Cambridge and future queen consort has a stylist.
Everything that Kate Middleton wears is so flattering and classy — there is just no way to deny that. Whether it is wide-cut green pants with a scalloped-neck purple sweater, or a gown from one of her favorite designers, Jenny Packham, the Duchess of Cambridge somehow always manages to look amazing.
Almost all of her looks somehow sell out in the blink of an eye, just proving Duchess Kate's outfits are appealing to the mass. So, how does she manage to look perfect from head to toe each and every time we see her? Some people are left wondering if Middleton coordinates her own spectacular looks, or if she has help from a stylist.
Kate Middleton's style before she became a royal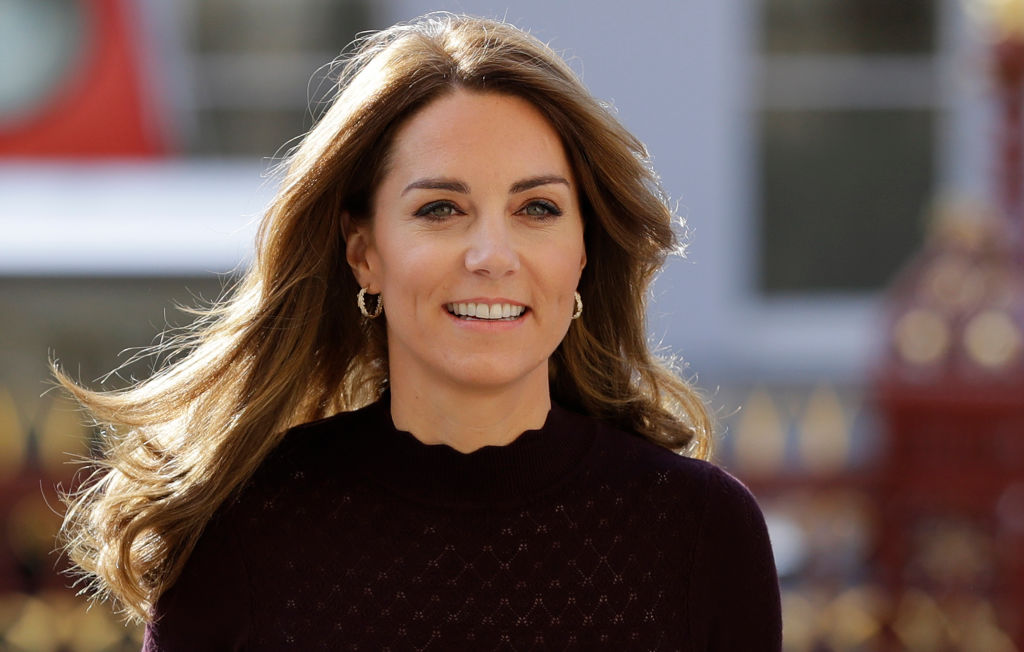 Even before Duchess Kate married into the British royal family, she never failed to look fantastic. According to Marie Claire, the future queen was often seen in jeans and tank tops. And, for more formal events, she was known for conservative dresses and matching hats.
Coats seemed to be the duchess' go-to look, and she wore halter-style dresses from time to time as well. Middleton was often seen in calf-length boots that were a great addition to any outfit.
One of our favorite pre-royalty looks of Duchess Kate's? The blue silk jersey dress by fashion label Issa that she wore for her engagement interview alongside Prince William.
Some of Kate Middleton's best looks over the years
It seems that we have never seen the Duchess of Cambridge looking anything less than her best. Her looks are effortlessly beautiful, and she certainly knows how to wear any style that she chooses.
Usually, Middleton keeps it regal and elegant. However, that doesn't mean that she ever hesitates to take the occasional risk.
So, what are some of Duchess Kate's best looks over the years? We have to start with her iconic wedding gown, designed just for her by Sarah Burton for Alexander McQueen.
Town & Country reports that some of her more recent looks have been the blue Alexander McQueen coat that she wore not once, but four times. We also enjoyed seeing Middleton dropping Princess Charlotte off for her first day of school in a lovely pink floral dress with a black belt at the waist. Her Wimbledon look was quite impressive, a green dress by Dolce & Gabbana which featured gold buttons and pretty bow detail at the neck. 
The Kate Middleton effect
Given that Duchess Kate has such an enviable fashion sense, it is no wonder that everyone is in such a hurry to copy her looks. The "Kate Middleton Effect" officially began after the wedding of Prince William and Middleton, when suddenly, brides everywhere began wearing lacy, long-sleeved wedding gowns with a flattering v-neck style.
Since then, the "Kate Effect" has been in full force, with everyone looking for replicas of the Duchess of Cambridge's dresses, skirts, and even her casual looks. According to Hello!, Middleton is the ultimate trendsetter, with her love for knee-length dresses, blazers, and tasteful gowns setting the precedent for fashion all over the world.
Does Kate Middleton have a stylist?
So, who is behind all of Duchess Kate's fabulous looks? Express reports that while she doesn't technically have a stylist, her right-hand fashion person is Sophie, the Countess of Wessex: She is the wife of Prince Edward, the youngest son of Queen Elizabeth II and Prince Philip.
It turns out that Middleton goes to the countess for fashion advice, and that Sophie often picks out specific looks for the duchess when she is out shopping. The news that Sophie is the person who helps Middleton with her wardrobe choices is pretty surprising, yet we have to say that we hope the relationship continues, since Middleton has never failed to dazzle us with everything that she wears.