Does Kate Middleton Have Any Best Friends?
Kate Middleton has spent many years in the spotlight since she married Prince William in 2011. But despite being one of the most admired women in the United Kingdom, Kate is mostly photographed with only her royal family members. Does the Duchess of Cambridge have any close friends of her own?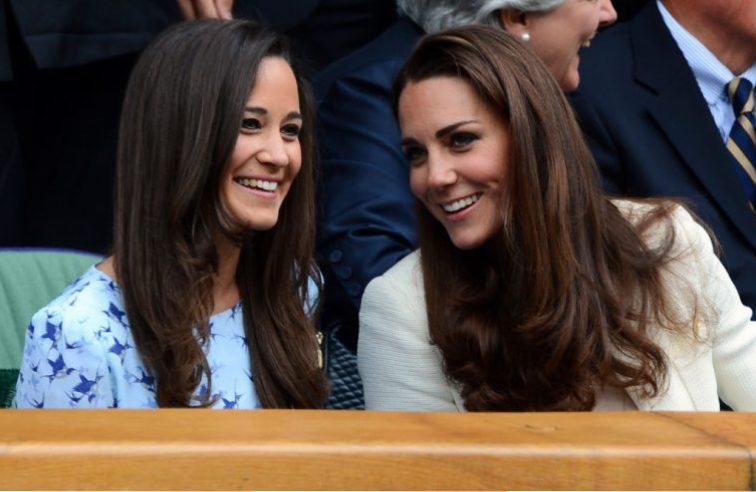 Kate is extremely close with her younger sister, Pippa
Pippa Middleton, Kate's younger sister, has been her best friend since the beginning of time. She may have stolen the show at Kate's wedding, but the two have an extremely good relationship. In fact, when Pippa Middleton gave birth to her first child this year, she and her husband paid homage to Kate's family with the boy's name, Arthur Michael William Matthews. Arthur happens to be the middle name of Prince Louis, Prince William, and Prince Charles. The "William" in his name is suspected to be for Prince William. Kate and Pippa have always maintained a close relationship, even after Kate became a part of the royal family.
She is still close with her college best friend, Emilia Jardine-Paterson
Outside of blood relatives, Kate does have some close friends. Her best friend is Emilia Jardine-Paterson, whom she has been close with since college. According to Pop Sugar, the two even vacationed to Ibiza after William and Kate broke up briefly in college. Jardine-Paterson has always been there for the duchess, and the two still remain close despite not seeing each other as often as they once did. Jardine-Paterson is a designer, and it was reported that she helped Kate redecorate Kensington Palace and Anmer Hall. Pop Sugar reports that her husband is also close with Prince William.
She has kept several friends close since her younger years
Kate has more than just one friend. She grew close to several friends growing up and has kept a relationship with many of them through the years. Sophie Carter, another friend of Kate's, celebrated her birthday with her in 2018. She also attended a ski trip with Kate, Will, and their children. She is a godmother to Princess Charlotte. And James Meade, a friend of Will's, has also struck up quite a friendship with Kate through the years. He even stayed close with her after she and Will broke up. Kate has become close to the wives of a few of Will's friends, including Laure Meade and Rose van Cutsem.
Kate has also developed a good relationship with Meghan Markle
Kate has a new friend at the palace, too: Meghan Markle. Supposedly, when Meghan and Harry started dating, people close to Kate weren't sure how well she and Meghan would get along. It seemed the two had different interests, but they actually hit it off. A source close to Kate said that she sees Meghan as a blessing rather than a threat. Meghan has been in the spotlight quite a bit since marrying Harry, especially now that she's pregnant. And Kate sees this as a bit of relief, since she has three children she wants to focus on in addition to her royal duties. It appears the two get along well, which is important, since Kate and Harry are so close.
Check out The Cheat Sheet on Facebook!