Does Kendall Jenner's Name Actually Make Her Life Harder?
Kendall Jenner comes from one of the most famous families in Hollywood whose members have more money than most people will ever touch and huge networks of valuable connections like no other.
There's no doubt that being a part of such a family can make many things in life extremely easy. However, for Kendall Jenner, that actually hasn't always been the case.
Kendall Jenner spent more than 10 years on 'Keeping Up With the Kardashian'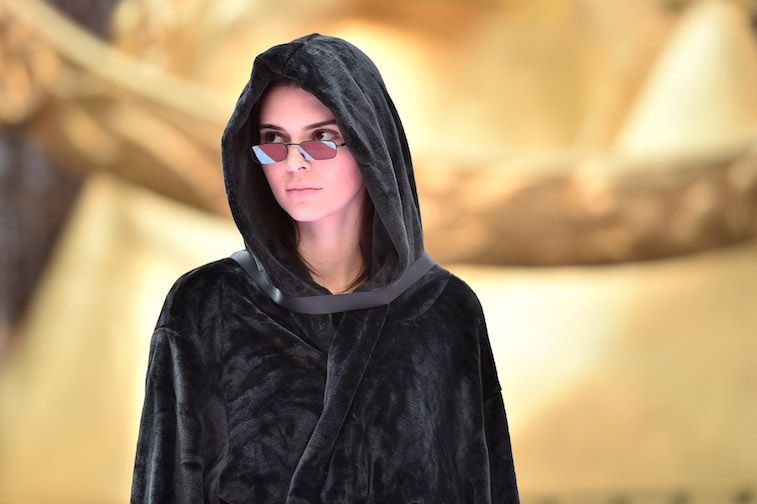 Kendall Jenner and her family shot to stardom in 2007 when Keeping Up With the Kardashians premiered. Kendall herself was only 12 years old at the time, so she spent a large amount of her childhood in front of the camera.
The show and its many spin-offs have launched the careers of the Kardashian-Jenner siblings and their parents. They went from being just another wealthy family from Southern California to some of the most famous people in the world.
Even after a decade, the Kardashian-Jenners still dominate celebrity magazines, social media sites, and television ratings.
Kendall Jenner was bullied by other models when she first started modeling
When Kendall Jenner was 14 years old, she decided to try and pursue a career in modeling. She started off getting small campaigns and magazine covers, though it wasn't until Kendall was 19 years old that her modeling career really picked up.
Starting in 2014, she began walking the runway for high-fashion brands such as Chanel, Givenchy, Marc Jacobs, and Tommy Hilfiger. Kendall also subsequently landed herself on the cover of several famous magazines and became the face for various fashion companies.
However, Kendall Jenner ran into a lot of critics who did not think that she deserved these prestigious runway jobs and ad campaigns. In 2015, rumors began popping up that other models were bullying her with some even going as far as putting out their cigarettes in her drink.
Model Arisce Wanzer wrote an open letter to explain why many people felt that it was unfair for Kendall Jenner to appear out of nowhere and take jobs away from models who had allegedly struggled a lot more:
"Imagine you're from a small town and/or Third-World country where your only way to get out of your current social class, achieve your dreams, get a green card or just gain better work conditions is to become a high-fashion model… But wait, isn't that a reality TV star over there in hair and makeup?… What is she doing here? Did she take the subway? Was she at the casting? What agency is she with?… Her mommy surely called a top agency, got her in the door and the design houses just chose to milk her fame like the cash cow that it is."
Kendall Jenner says that she worked hard to get to where she is
Despite the constant accusations from many people that Kendall Jenner's last name got her a successful modeling career, the 23-year-old has always maintained that her hard work has been the biggest factor.
She recently shared with Vogue Australia that she never wanted her family connection to be the reason that she booked jobs, so in the beginning, she would attend castings as simply "K" or "Kendall."
"I've always been a hard worker: that's in my blood," she added. "My parents raised me and my little sister to be that way and the rest of my sisters, too."
Photographer Russell James, who has worked with Kendall numerous times, also came to her defense:
"100 percent of Kendall Jenner's success is actually 100 percent Kendall, because she is so damn motivated and disciplined in a way that people don't get to see. Genetically she had everything to be a great model, but I told her it was going to be so hard to do because she already had a brand. In some ways the industry was especially harsh on her, because it's harder to rebrand than it is to brand."
In 2018, Kendall Jenner was crowned the highest-paid model in the world, making over $20 million a year.