Does Khloe Kardashian Regret Dating Tristan Thompson?
It was the cheating scandal that rocked the world, and it seems as though it is still unfolding. Even though Khloe Kardashian and Tristan Thompson are now officially broken up, in light of the revelation of his indiscretion with Jordyn Woods, fans are still curious about the nature of their relationship. While it's likely more will be revealed when the brand new season of Keeping Up with the Kardashians premieres in late March, until then, Khloe Kardashian is giving fans plenty to talk about.
Are Tristan Thompson and Khloe Kardashian co-parenting?
Tristan Thompson, the 28-year old Cleveland Cavaliers basketball player who first made headlines when he got together with Khloe Kardashian in 2016, hasn't exactly been in anyone's good graces lately. After the news broke that he had cheated on Kardashian with Kylie Jenner's best friend, Jordyn Woods, Thompson seemed to try and avoid the spotlight. He hasn't posted to his formerly active Twitter account since early February, and not to Instagram since January. He hasn't granted any interviews and likely won't for some time, considering how much public animosity he would probably be met with.
However, even though Thompson hasn't been active with fans and the media, he's been maintaining a pretty active social life. He's been spotted multiple times with different women since the cheating scandal started to make waves, mainly with swimsuit model Karizma Ramirez. With all the partying that Thompson seems to be doing, fans couldn't help but wonder if he was still making time for his daughter with Khloe Kardashian, baby True Thompson.
With no new photos of the two of them together and reports that Thompson wasn't seeing his daughter much at all, Kardashian stepped in to defend her ex on March 16th. Kardashian wrote on her Twitter that Thompson is a "good dad" to their baby and that True Thompson will never be put in between them.
What does Kardashian regret about the relationship?
Even with Khloe Kardashian seeming to be the bigger person and defending her ex-boyfriend, fans genuinely feel bad for her. Even before Thompson publicly humiliated Kardashian through not one, but two cheating scandals (the first occurred when Kardashian was in the final days of her pregnancy with baby True), she always seemed to get the short end of the stick with relationships.
Khloe Kardashian's longest-running relationship was with basketball star Lamar Odom. The two were married after a whirlwind romance in 2009, and for four years, it seemed as though they were in a happy relationship. They shocked fans in December 2013 by announcing they were splitting. Although they offered no real reason for the split at the time, it was later revealed that Odom was unfaithful to Kardashian during their marriage. In spite of the cheating, Kardashian stuck by him during the darkest days of his addiction to drugs. Her challenges during her time with Odom made fans hope that her next relationship would truly be for life.
On March 18th, one fan voiced what many were thinking when she tagged Khloe Kardashian on Twitter, saying that she hopes that Kardashian will one day find someone who will treat her with the respect that she deserves. Surprisingly, Kardashian responded, thanking the fan for her beautiful message of support and saying that baby True Thompson "made it all worth it."
It's clear she doesn't regret Tristan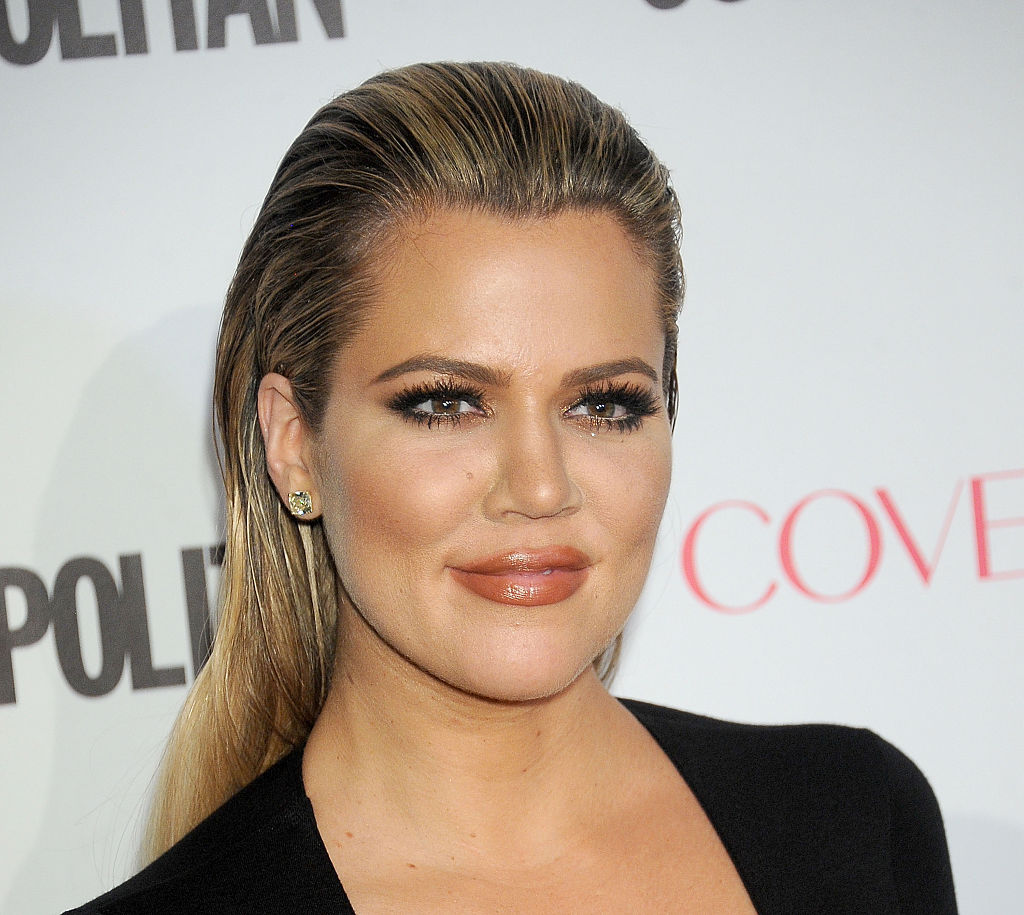 Her message was loud and clear – even though the relationship might have been difficult, she was gifted a precious baby in the middle of it all. No matter what the future holds for Khloe Kardashian, and how her journey with Tristan Thompson will ultimately end, it is a comfort to know that in the midst of all the drama, she has the unending love of her daughter and the support of her famous family.