Does Kim Kardashian Really Have A Problem With Kylie Jenner's Success?
Everyone knows that Kim Kardashian and Kylie Jenner have the biggest fortunes in the Kardashian-Jenner family.
With both of them racking in a ton of money from Keeping Up With The Kardashian, endorsements, and their own cosmetics lines, Kardashian and Jenner are worth a pretty penny.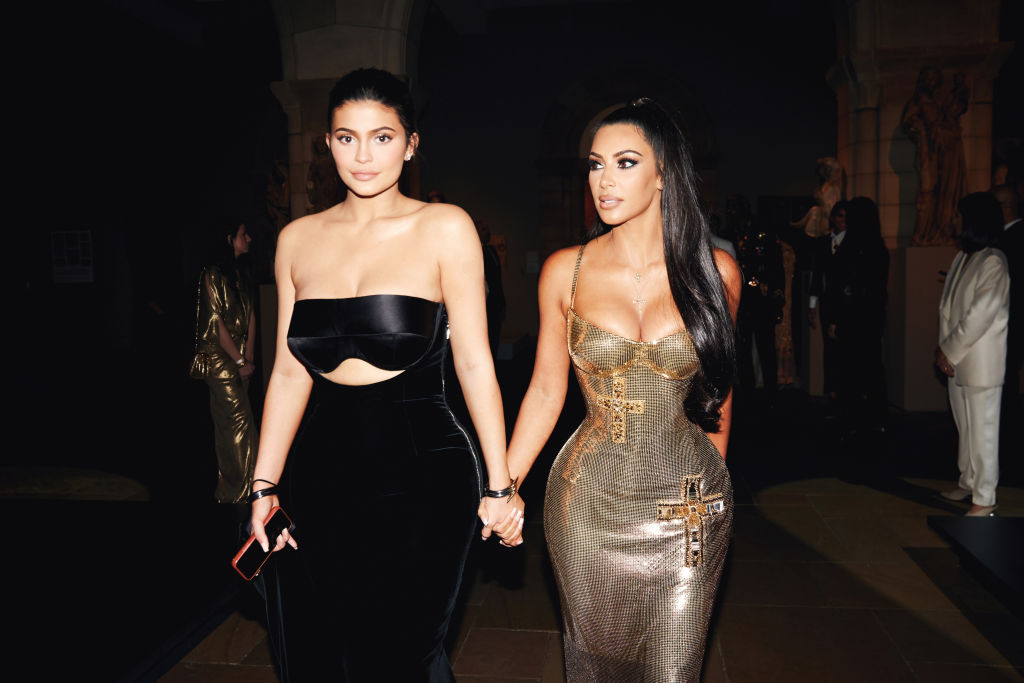 However, with one sister being worth more than the other, has that caused tension and jealousy between these close-knit siblings?
Many were certain Kardashian was "bitter" over Jenner's success
Over the years, the Kardashian-Jenner clan has become more and more famous with their hit E! series as well as their social media presence.
The whole world practically knows who the Kardashians are and can easily tell you that each member of this famous family is worth some big bucks.
While everyone in the family is worth at least $1 million, there are two people who worth a whopping amount of money.
Kim Kardashian West and Kylie Jenner have created very lucrative careers for themselves and doing so has definitely paid off.
With Jenner being the CEO of the million-dollar cosmetics company, Kylie Cosmetics, and Kardashian being the founder of KKW Beauty, these two sisters success continues to grow.
While the sisters have amassed large fortunes with their cosmetics companies, sources have claimed that Kim Kardashian West is "bitter" that her youngest sibling created a giant makeup line and is now worth more than her.
Tabloids were certain the famous reality star's feelings were triggered by the Forbes cover story about Kylie Jenner becoming the youngest self-made billionaire ever.
After receiving her newfound title, sources revealed that the two sisters were engulfed in a "feud" and had wanted nothing to do with one another.
The two sisters are actually super close
While many of us are used to seeing drama ensue in the Kardashian family, it turns out that there was and never will be ill-feelings between Kim Kardashian and Kylie Jenner.
Even though sources claimed that the two have been feuding over Jenner's success, Gossip Cop noted that "the two women were (and remain to this day) extremely close."
Instead of being jealous over her youngest sister's success, Kim Kardashian was one of the first people to congratulate Jenner on Twitter after the Forbes issue was released.
To further prove that Kardashian and Jenner are extremely close, the sisters have showcased time after time on social media that they maintain a solid relationship.
Just last month, Jenner posted a photo of her and Kardashian striking a pose together at Khloé Kardashian's birthday party along with a caption, "blessed with the best."
Kardashian was even there for her younger sister when the whole Tristan Thompson and Jordyn Woods scandal came to light.
While sisters are prone to having petty arguments every now and again, Kim Kardashian and Kylie Jenner have nothing but love between them.
Many people would love to believe that the two sisters are feuding but have proved that they continue to have each other's backs and couldn't care less who is the most successful.