Does Kim Kardashian Support Kanye West's Religious 'Life Change'? She Admits He's 'More Strict as a Dad'
Kanye West has switched things up with his life as of late and many fans have wondered how that impacts his family life and how his wife, Kim Kardashian West, feels about it. Kardashian shares that it's a bit of a compromise and, while she says she is "always going to be me," she does support his journey.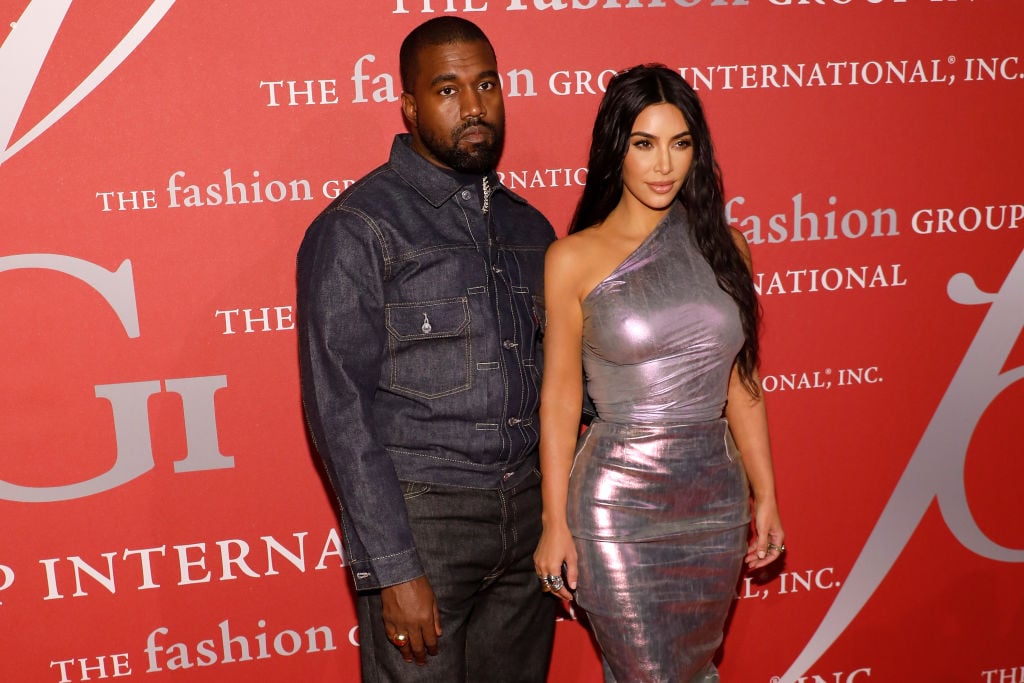 Kardashian West is supportive of her husband
During an interview on The Real on Nov. 5, Kardashian shared her outlook on West's recent religious makeover and noted that she's had to make some compromises to "honor" him.
She explained: "I do think that, you know, he is my husband so I obviously want to honor him and what he's feeling. And he's been going through this life change and it's mostly about the kids."
As such, it impacts the way they parent their children, North, Saint, Chicago, and Psalm, with Kardashian admitting that West is much more strict with their children now.
Kardashian and West are controlling what their kids have access to
Kardashian explained that West is much more controlling of the imagery that their kids have access to now and she's in agreement about this approach.
She explained: "The kids are getting older. He's very cautious about what we have in the house. We got rid of TVs in the kids' rooms and removed makeup from North's room. He's had this epiphany of being this… not that he wasn't an amazing dad, but being a little bit more strict as a dad and being very forceful on the imagery that's in our household and what they see."
She added: "I actually agree with it, but I'm always going to be me. We had that discussion… at the end of the day, that's what marriage is. He's going to do things I don't agree with and I support him and vice versa. We were having this conversation of, 'What is too much?' I am a mother of four. I am going to be 40 next year."
She noted that she loves "that beautiful journey," calling it a "great example for our kids." Still, Kardashian admitted: "There's also that fine line of staying firm and doing what you feel comfortable with. I take a little bit of him and I respect what he's saying and I totally compromise."
West wasn't happy with Kardashian's skin-tight Met Gala dress
Fans could see a bit of West's journey during an episode of Keeping Up With the Kardashians, where he shared his displeasure over the dress Kardashian was set to wear to the Met Gala.
He explained to Kardashian: "I went through this transition where being a rapper, looking at all these girls and looking at my wife, like, 'Oh my girl needs to be just like the other girls showing their body off.' I didn't realize that that was affecting my soul and my spirit as someone who is married and the father of now… about to be four kids. A corset is a form of underwear, it's hot, for who though?"
Kardashian was understandably upset that he was bringing this up the night before the event, to which he responded: "You are my wife and it affects me when pictures are too sexy."
Kardashian then pointed out how ridiculous his argument was, noting: "You built me up to be this sexy person and confidence and all this stuff, and just because you're on a journey and transformation doesn't mean I'm in the same spot with you."