Does Kim Kardashian Take Credit for Her Sisters' Success?
The Kardashians are definitely a family with staying power – we can all agree to that.
What started off as a sex tape scandal became a reality show, fashion and makeup empire, and one of the most popular groups of celebrities that anyone could possibly imagine.
Just about the entire Kardashian-Jenner family has been in the spotlight at one time or another, whether it be for the birth of a baby, a short-lived marriage, or the launch of a new clothing store. However, well over a decade ago, it was safe to say that Kim was the rising star of the family.
Over the years, all of the family members have had their successful moments, raising the question as to if Kim takes credit for the success of her sisters?
It all started with Kim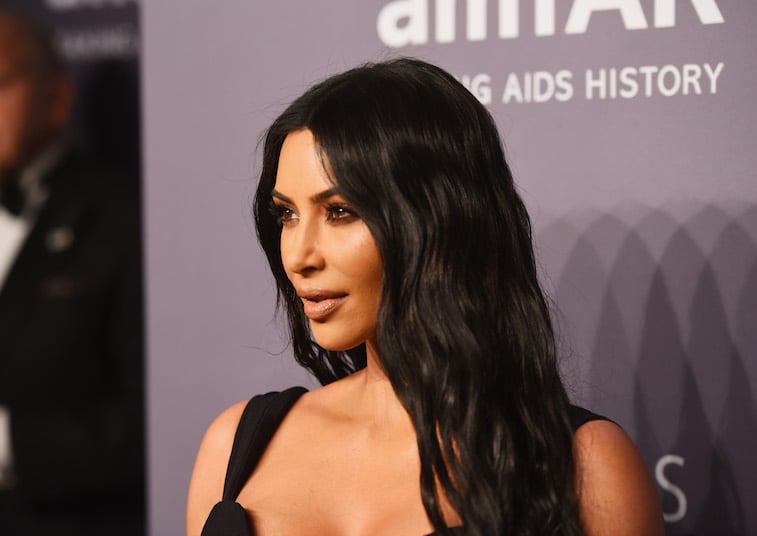 Many years ago, no one really knew who the Kardashian's were. Their only claim to fame was that their late father, Robert Kardashian, was on OJ Simpson's team of attorneys in one of the most infamous trials in history. In the mid-2000s, there was the release of a scandalous tape that Kim made with then-boyfriend, Ray J.
Suddenly, the dark-haired, beautiful girl in the video was hanging out with socialites such as Paris Hilton. Photographers were going wild, and before long, Kim Kardashian had become a household name.
A famous reality star
It turns out that Kim's life was far from boring. She came from a large family that had a passion for attracting drama, and the Kardashian-Jenners were quickly offered a reality television show.
The show, Keeping Up With the Kardashians, became an instant hit, and fans tuned in every week to see what Kim, Kourtney, Khloe, and the rest of the family were getting themselves into. Each season, the success of the show seemed to grow more, and suddenly, Kim and her sisters were outshining the celebrities that they were first seen spending time with.
However, although every family member was featured in the reality show, it still seemed that most of it revolved around Kim.
The sisters make names for themselves
In recent years, we have seen the Kardashian-Jenner sisters emerge from the shadow of Kim and find success in their own ways.
As we all know, Kylie launched an enormously successful makeup empire, and the rest is history. Kendall, Kim's other younger-half sister, is one of the most well-respected, successful, and highest-paid supermodels in the entire world.
Kourtney and Khloe have become increasingly popular due to their distinctive personalities and business endeavors. They have starred in spin-off shows, documenting the journey of their rising fame. Of course, the family matriarch, Kris Jenner, manages the family's empire.
Would the family have success without Kim?
It is highly likely that many people wonder that if it weren't for Kim, would the Kardashian-Jenner family be famous at all? It is safe to say they would! They are a talented group of business people who would have found success even if it were not for Kim getting them their start.
The family had, and still has, a desire for success and fame, and would have found a way to showcase their talents. They also have an incredibly smart mother who knows how to create success in more than one way.
Does Kim take credit for the success of her sisters?
It does not appear that she does. Kim knows that every member of her family works extremely hard every day, and she knows that they all deserve credit. Most likely, she is proud of her family, and it is evident that she supports them in everything that they do.
Kim is a wonderful sister who focused on what is best for her family, and she knows how much work goes into maintaining the Kardashian brand every day.