Does Kourtney Kardashian Not Want Scott Disick to Get Married?
Kourtney Kardashian and Scott Disick were a well-known couple from Keeping Up With the Kardashians. The two of them were together for more than ten years and ended up having three children.
These days, they seem to be broken up for good and Scott is in a serious relationship with 20-year-old model Sofia Richie. But how does Kourtney feel about her long-time ex settling down with someone else? Is there any chance that she might not want Scott and Sofia to get married? Let's look at what we know.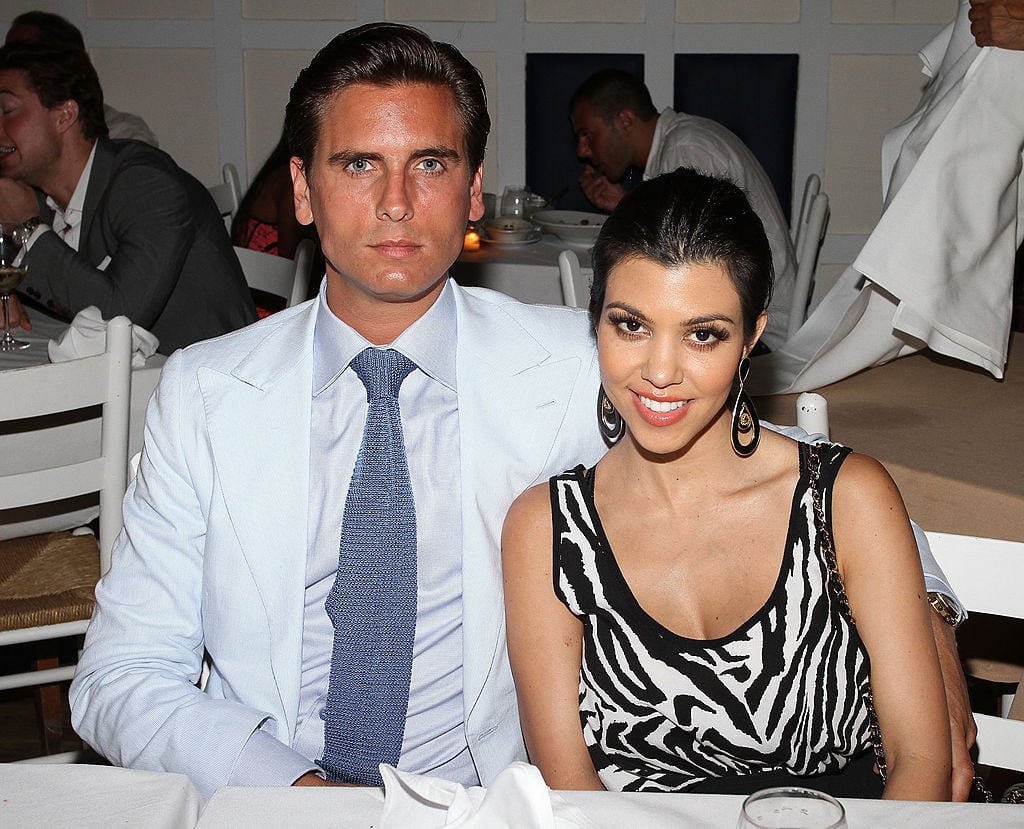 Scott Disick and Sofia Richie have been together for almost two years
Rumors of Scott Disick and Sofia Richie began going around in 2017, though the pair did not confirm anything until September of that year. Since then, they have been spotted out together many times. The two of them even went on vacations with each other, showing how serious they really are about the relationship.
According to sources, Sofia is a steady rock that Scott can lean on. She has kept him quite grounded. "Sofia has shown over and over again that she is willing to stay with Scott even when things are not great — but Scott is doing well lately," a source told People.
Scott Disick and Sofia Richie are reportedly thinking about marriage
Although Scott and Sofia hit a few bumps in their relationship last year, the couple seems to still be going strong. In fact, insiders recently shared that they might be heading down the marriage path.
Us Weekly reported that Scott and Sofia "have talked seriously about getting engaged." Despite a big age gap between them, they seem to be on the same page about the relationship. Of course, it's worth noting that this rumor has not been confirmed by either party.
Kourtney Kardashian has been supportive of Scott Disick's new relationship
Whether Scott will get married to Sofia or not, Kourtney has shown that she is nothing but supportive.
Kourtney has shared that she hopes to set a good example of co-parenting and is adamant about putting the kids' happiness first. Instead of being hateful and jealous, Kourtney actually tries to get along well with Sofia and even accompanies the couple on some of their trips.
"I feel like I can show a message, too, of like, parents can get along and work together and we travel together," Kourtney once said. "I think it's a good message to show other people. I am not doing it for that reason, but I think the positive things that we are doing is nice too."
Kourtney Kardashian and Scott Disick reportedly want to have another baby
Despite the fact that Kourtney and Scott seem to have left their feelings for each other in the past, some things have recently been revealed that might turn this whole situation into a complicated love triangle.
Last September, on an episode of Keeping Up With The Kardashians, Kim Kardashian shared that both Scott and Kourtney want another child together.
In April, on another episode of the show, the Kardashian family was in Bali with Scott. Kourtney told her sisters about a bizarre experience she had with a mystical healer. "Scott came in, and the guy was basically saying that in a past life that we were together, and that we're soulmates," she said. "So he was like 'You have to decide if you want to be together or not be together."
All these signs seem to point to the reality that Kourtney and Scott's relationship might not truly be over yet. It could also mean that if Scott and Sofia were to get married, Kourtney may not be happy. Some people believe that she would be a bit jealous that Scott did not settle down with her.