Does Kourtney Kardashian Regret Doing 'Keeping Up With the Kardashians'?
Kourtney Kardashian — the oldest sister in the Kardashian-Jenner clan — can sometimes seem to be the most nonchalant about the fame that the family has achieved. Unlike her sisters who have gone on to build huge businesses and successful careers for themselves, Kourtney has mostly been on the sideline and taking care of her kids.
Last year, Kim Kardashian even said that her older sister "doesn't want to be a Kardashian anymore." So what is going on? Does Kourtney really want to leave her family and does she have regrets about being on Keeping Up With the Kardashians in the first place?
Kourtney Kardashian has been on TV for more than ten years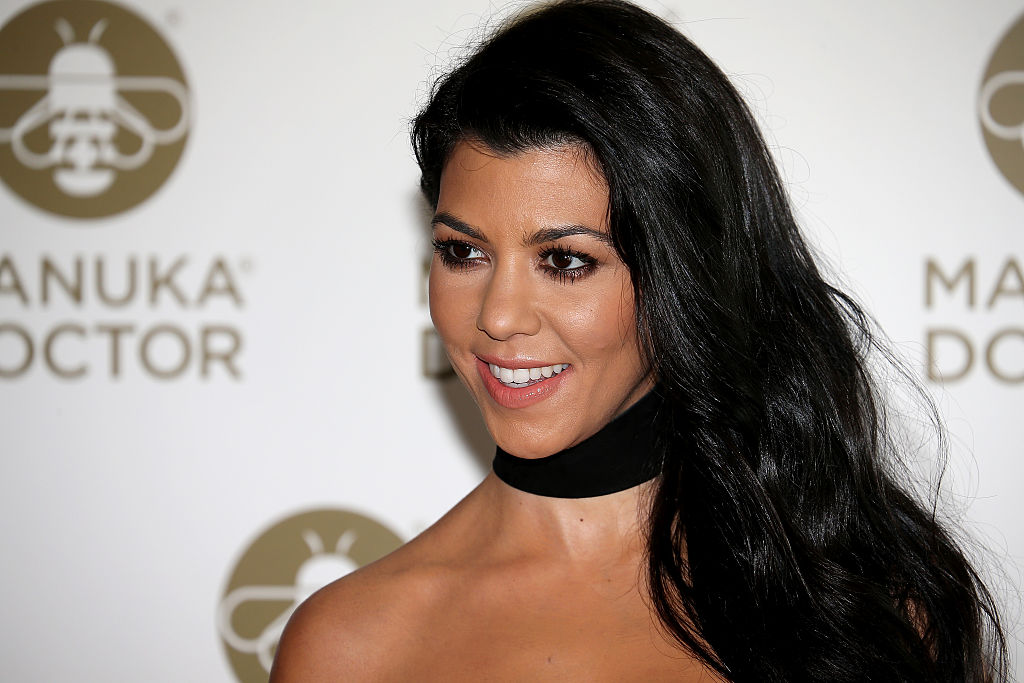 Keeping Up With the Kardashians premiered in 2007 when Kourtney was 28 years old. The show helped the whole family go from being nobodies to household name — the latter being a status that they still hold even 12 years later.
However, she recently revealed that she did not initially expect Keeping Up With the Kardashians to be that successful. "I just didn't really think about it," she told Paper Magazine. "I never thought it was going to become this thing, but everything just happened so quickly from when we shot the sizzle reel or whatever. It got green-lit straight away."
Kourtney subsequently spent much of her 30s being in front of the camera as well as being a mother to her three children: Mason, Penelope, and Reign.
Kourtney Kardashian wants to one day leave everything behind
After more than a decade of Keeping Up With the Kardashians, though, Kourtney shared that she has been growing tired of it. In fact, she has actually thought about packing up and leaving this life behind.
She said: "I always say I want to move away someday and just be away from it all. Sail away. No one will ever see me again…I keep throwing up different places, but then I'll go there to visit and I'll be like, 'Nope, this isn't it, but glad I came."
Kourtney even told Paper Magazine that she would be "very happy" if the cameras were to just turn off tomorrow. For now, she is continuing to appear on Keeping Up With the Kardashians, though what will happen in the future is not known yet.
Does Kourtney Kardashian regret doing 'Keeping Up With the Kardashians'?
Even though Kourtney might not seem as excited about Keeping Up With the Kardashians as she once was, the reality TV starlet has never said that she regrets doing the show at all.
It's because of Keeping Up With the Kardashians that the Kardashian-Jenner siblings are able to pursue careers that they are truly passionate about. Kim and Kylie Jenner, for example, took their love for makeup to the next level by starting beauty empires. Kendall Jenner also joined the fashion industry and became one of the biggest supermodels in the world.
As for Kourtney, she recently was able to launch her own lifestyle blog, called Poosh. According to the 40-year-old mother, it has taken her a while to finally have a project that she truly loves. "Maybe a couple years back, I almost started a couple different things because I felt like everyone was pushing me… I feel like [Poosh] is my thing. And I'm happy."
Starting a lifestyle brand and building an audience that will come back for more content is not easy, but Poosh has taken off thanks to Kourtney's massive following that she has gained over the years. She shared with Paper Magazine that she often gets questions from fans about many different aspects of her life and, now that she has Poosh, "it's nice to share it with people and have that space to do so."