Does Kourtney Kardashian Think Khloe Kardashian and Tristan Thompson Will Get Back Together?
If anyone is in the know about whether or not Khloe Kardashian and Tristan Thompson will get back together, it's Kourtney Kardashian. At least, that's what daytime talk show host Ellen DeGeneres was trying to get to the bottom of when Kourtney stopped by for a chat.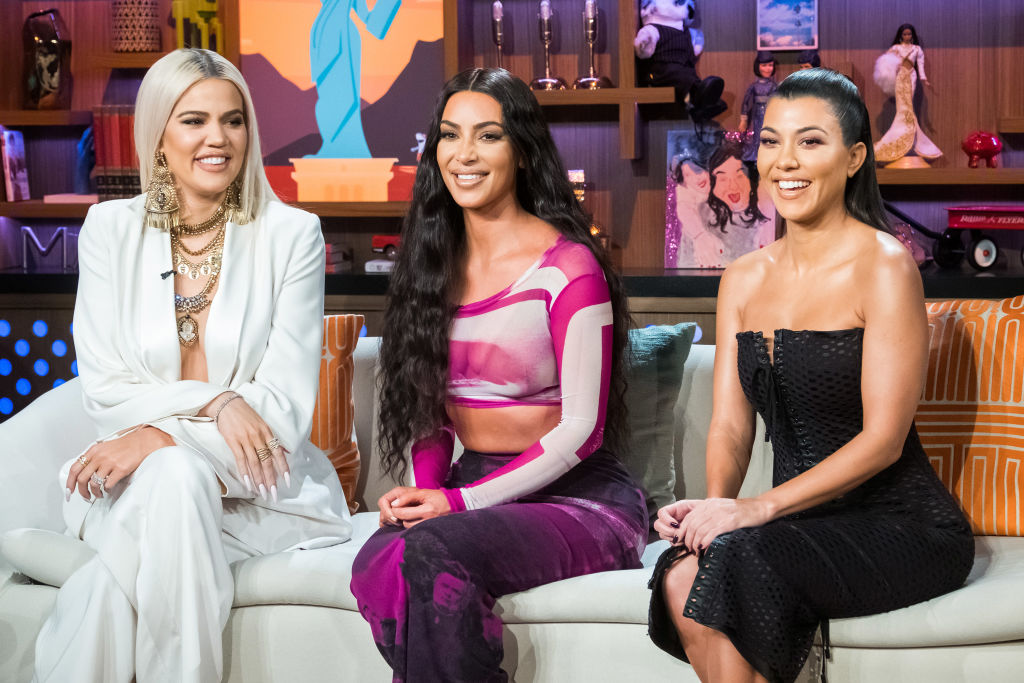 The cheating scandal seemed to be the last straw
After Thompson was caught cheating on Khloe with her sister Kendall Jenner's former BFF Jordyn Woods, the couple broke up. Since this wasn't the first time Thompson cheated on her, it's been widely believed that they're over for good, but since they have a daughter together, some fans have wondered if the two would reconcile.
Kourtney gave her take on the situation without wading in too deep, explaining to DeGeneres: "I don't know. I don't think that deeply into it," adding, "But I know that she is very strong and I just feel like she's in a really good place."
Kourtney gives her perspective on the breakup
Kourtney was happy to share her take based on her own personal experience, however, explaining: "I know what it's like to want to make your family stay together because I worked really hard at that for many years."
She continued: "But I think she's dealing with what's happening right now and I think she's really good at dealing with her emotions. I think moments like this really bring our family closer together and you realize how important family is."
Kourtney added: "And she's the best mom to her daughter and that's where all of her energy is going."
How Kourtney and Scott Disick make co-parenting work
As for making co-parenting work with Scott Disick, she explained how they've landed at a good place: "We get along really well. He was texting me today. I said, 'Hey, do you want to come on Ellen with me today?' He said, 'let's do it next time.' Whatever. I said, 'I don't need you. I'll go up with a marching band instead.' But yeah, no, we get along really well."
She added: "We travel together with the kids. He definitely makes it clear that the kids are his priority. He checks in with me every morning, throughout the day, every night, just to make sure that I'm good and the kids are good. It's such a nice change. I feel likes he's finally grown up."
Khloe addresses the cheating scandal on KUWTK
On last night's Keeping Up With the Kardashians, Khloe talked about how a meeting with a psychic revealed insight about her own "inner battle." She remarked: "Ever since what's happened with Tristan and I, nobody knows I fight an inner battle with myself in regards to what is the best thing to do for my relationship and for me."
She said the physic told her: "Basically that Tristan is a cheater and I can't figure out what to do and I fight all the time with myself going back and forth. Then she said I am fighting making a decision."
Khloe also admitted that "It's hard to overcome cheating," sharing, "It's hard to, you know, gain the trust back. You wonder like will it ever be the same. Will you ever really get back to where you were prior to this whole cheating scandal. So I'm really just trying to reevaluate what is important to me and really make the right decision."