Does Kylie Jenner Miss Jordyn Woods? The Reality Star Revealed Her Answer
Kylie Jenner and Jordyn Woods have been the definition of #BFFGoals for years. From wearing matching outfits to New York Fashion Week to collaborating on projects, the two have shared a bond we'd all like to duplicate with our besties.
But things have been weird between them since February when Woods reportedly hooked up with Khloé Kardashian's then-boyfriend Tristan Thompson. In fact, they had a total fallout over the scandal. It makes you wonder: Does Kylie Jenner miss Jordyn Woods?
The beauty mogul answered the question in a clip from the upcoming season of Keeping Up with the Kardashians, which airs in late 2019, and her response was emotional.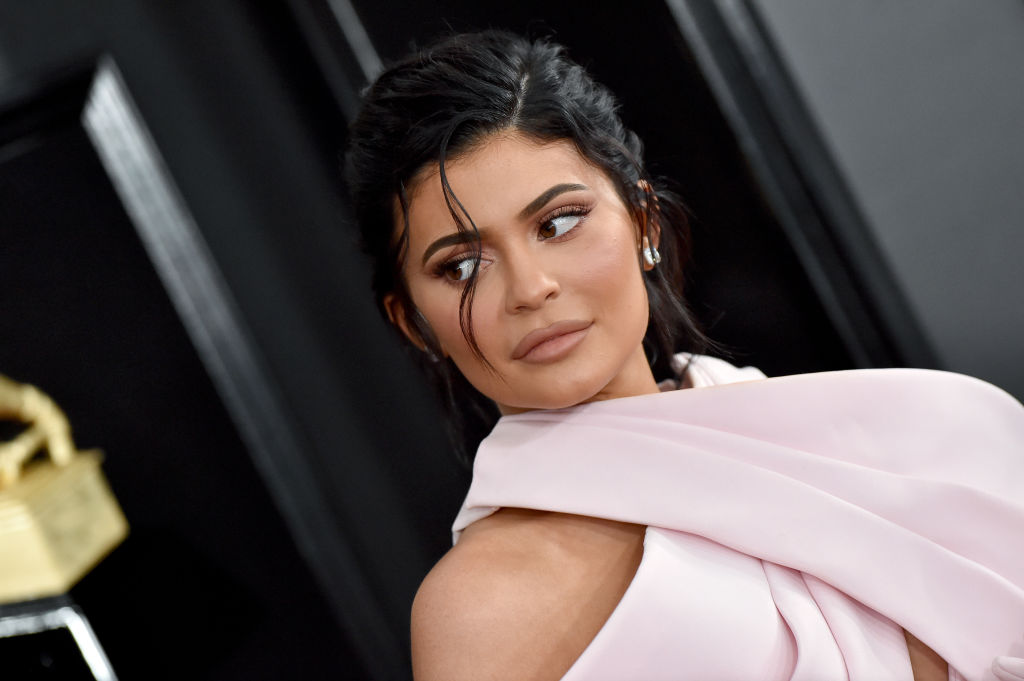 Woods was everything to Jenner
Per E! News, Jenner opened up about her friendship with Woods while sitting down for wine in Napa Valley with the Good American designer. When Kardashian asked Jenner whether she missed her former BFF, the beauty star responded, "I think that this whole Jordyn situation needed to happen for a reason. For me, for you, for everybody."
The reason? She said her relationship with Woods held her back in a way. "[Jordyn] was my security blanket. She lived with me. We did everything together," Jenner continued, adding, "I just felt like, 'Oh, I have Jordyn. I don't need anything else.'"
The reality star went on to say that she's realized "there's a part of me that needed to grow without her" and that she's come to grips with Woods' absence in her life.
Is Jenner and Woods' friendship completely over?
Multiple outlets have reported that a reconciliation will never happen. A source told People in May 2019 that Jenner initially struggled to give up her BFF, but ultimately decided to cut the cord. 
"It was very difficult for Kylie to just cut Jordyn out of life. Kylie was devastated at first," the insider explained. "Jordyn was her confidant for so long. When Kylie was hiding her pregnancy from the world, Jordyn spent almost every day with her," the source added about Jenner, who shares daughter Stormi, 1, with Travis Scott.
"Kylie has had a very hard time moving on from their friendship. But not being able to rely on Jordyn's friendship has actually been great for Kylie," the source continued. They added, "Kylie is still in contact with Jordyn occasionally, but they are never going to be best friends ever again. Kylie has moved on and seems very happy."
But newer reports say Jenner and Woods are working on their relationship
A source told Us Weekly in June 2019 that Jenner and Woods are mending their relationship now that they've had time to process and heal from the scandal. "Their relationship is on the road to recovery," the insider said. 
But the source also said that their relationship is forever changed, so it doesn't look like Woods will be moving back into Jenner's guest house any time soon. (Not that she needs to or anything. The model now has a fancy apartment, which overlooks the view of the Los Angeles hills.)
"Kylie knows the separation from Jordyn will help both of them — and Kylie's family — to heal," the source continued.
At this point, it seems like they're ready to focus on themselves and live their best lives — and there's nothing wrong with that. Best of luck to them on their new journeys.