Does Kylie Jenner Regret Becoming A Billionaire?
Kylie Jenner is known for showcasing her wealth on social media and isn't afraid to shine a light on her billionaire status. 
Since being announced by Forbes as the youngest self-made billionaire in history, Jenner definitely hasn't by shy about hiding the fact that she is swimming in money.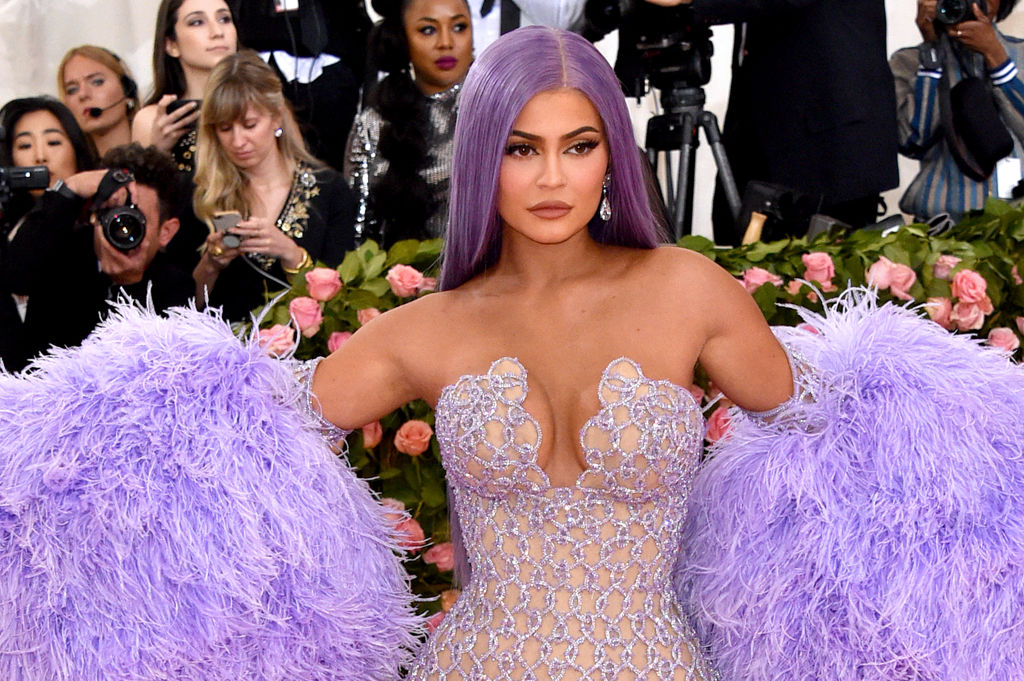 Though she basically has all of the best things money can buy, the makeup mogul recently revealed that being a billionaire doesn't always bring her happiness. 
Jenner doesn't believe that money buys happiness
Though many of us would love to have Kylie Jenner's extremely large fortune, it turns out that having that much money isn't all that's cracked up to be. 
While sitting down with Ellen DeGeneres and her mom Kris Jenner on a recent episode of The Ellen Show, Jenner opened up about the effect becoming a billionaire has had on her life.
After DeGeneres brought up the topic of money asking Jenner whether it had "changed" or given her more freedom, the makeup mogul admitted that becoming a billionaire actually did the opposite.
"I actually think it was the exact opposite for me," Jenner said. "It made me realize that I could get a new car anytime I wanted but that happiness only lasts so long."
"I realized at a young age how important it is to find happiness in my baby now and my relationships," the makeup mogul continued on before her mother added, "her mom."
Though this is the first time Jenner has opened up about money since becoming the youngest self-made billionaire, the reality star has touched upon the subject in the past.
Back in 2017, Jenner admitted on her hit E! series Life with Kylie that she had come to realize that the thrill of buying material items doesn't last very long.
"Nobody has a perfect life," she said in the series' first episode. "The only thing different about me or out of the ordinary is that I have nice things. But what you realize when you get there, when I know that I could buy any car or any house, is that that happiness lasts two seconds. That is not my happiness."
Jenner is proud of her success
Though Kylie Jenner's freedom has suffered at the hands of her billionaire status, she wouldn't change anything she's done in her career.
Makeup has always been a passion of Jenner and now that her company, Kylie Cosmetics, is one of the top makeup brands in the world, all of her hard work has definitely paid off.
Though being a billionaire has its ups and downs, Jenner and the rest of her family are extremely proud of how far she's come in life.
Despite her famous family members giving her a "hard time" about her billionaire status, Jenner recently shared with DeGeneres that it is all out of good fun.
"It's only when we, I don't know, when we're, like in a group chat talking about where we should go on a group trip, and then everyone's like, 'Kylie? Are you going to pay for it?' Or, just stuff like that," the makeup mogul shared.
Though they "just joke with me" and there's nothing but "sister love," Jenner shared that her family continues to be supportive of her and her success.
"They're really proud of me, for sure," she added.