Does Kylie Jenner Still Have Lip Fillers?
Kylie Jenner has become the most successful member of the Kardashian/Jenner family — an impressive accomplishment considering she is also the youngest sibling in the clan. Although many fans undoubtedly love her, the young woman has received her fair share of criticism and been the subject of a lot of controversies, mainly relating to her supposed love of plastic surgery. At only 22 years old, Jenner has gone back and forth with her commitment to physical enhancements. Keep reading to learn about Jenner's history with lip fillers and whether or not she still has them today.
When did Kylie Jenner first get lip fillers?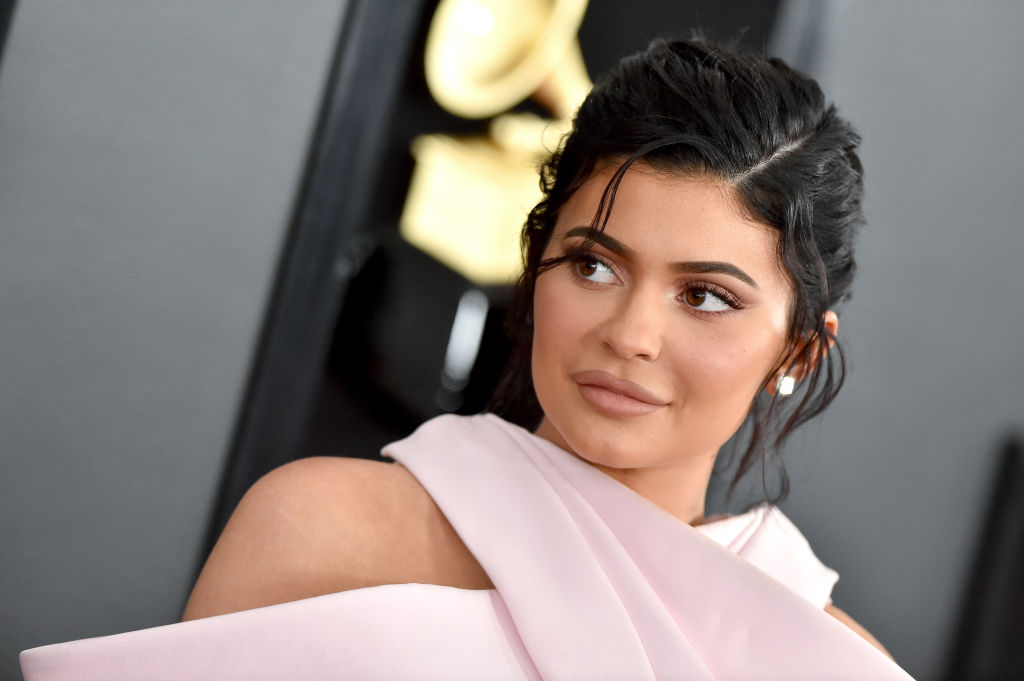 Jenner grew up in the spotlight and started appearing on the family's reality show, Keeping Up with the Kardashians, when she was only ten years old. As she got older, she started receiving a great deal of criticism for her looks, just like many other public figures.
Although she was an adorable teenager, Jenner clearly started to become affected by the chatter and began experimenting with her makeup and clothing. Things only escalated when she was rumored to have undergone augmentation.
In 2015, Jenner stepped out at an event with noticeably fuller lips. Immediately, people started speculating about whether or not Jenner had gotten plastic surgery to enhance the appearance of her lips.
While Jenner initially said that she just overlined her lips with lip liner to achieve the fuller appearance, she eventually acknowledged that because she was so insecure about her thin lips, she had decided to take the plunge and get lip filler. Jenner's full lips became all the rage, with young girls all over the world scrambling to try and get the same look.
The young reality star capitalized on the craze when she launched Kylie Cosmetics, featuring a lip kit that included a long-lasting lipstick and lip liner. The company has since become a billion-dollar entity and expanded the range of products to include eyeshadows, bronzers, brow products, and more. There's no doubt that Jenner's full lips launched a cultural revolution.
Kylie Jenner had her fillers removed in 2018
In February 2018, Jenner revealed that she had a baby girl, named Stormi Webster. While she had kept her pregnancy a secret, it was clear that Jenner was well-prepared for the big change in her life.
It also seems that Jenner might have gotten a boost of self-confidence after welcoming her baby girl because, in the summer of 2018, she revealed that she had opted to have her lip fillers dissolved.
While she never directly admitted why she had the fillers dissolved, fans speculated that it could be because she felt more confident in her own skin since becoming a mom. Fans loved the more natural look that Jenner rocked, but as it turns out, it wouldn't be long before Jenner would go back to her full-lipped ways.
Does Kylie Jenner have her lip fillers back?
In October 2018, Jenner shared some snaps on her Instagram revealing that she had gotten a "lip touch up." Since then, it looks as though Jenner has continued to get regular lip fillers since she has maintained her full pout.
As for rumors about other surgeries or enhancements, Jenner has consistently claimed that she has never gotten plastic surgery. Instead, she said she has experimented by adding fillers in her face.
Still, many plastic surgeons have speculated that Jenner has, in fact, had several surgical procedures, including a possible fat transfer to enhance her hourglass shape and breast enhancement. The real truth of the matter might never be known. But, either way, Jenner is definitely on top of the world with an adorable daughter and a flourishing beauty empire.