Does Kylie Jenner Want More Kids? Reality Star Speaks Up
Find out if Kylie Jenner, who is the mother of Stormi with Travis Scott, wants more kids.
Kylie Jenner might be fresh from a breakup with her boyfriend Travis Scott, but she's not exactly sitting around feeling sorry for herself. The makeup mogul has been busy releasing new products for her Kylie Cosmetics company, filming YouTube videos, and interacting with fans on social media.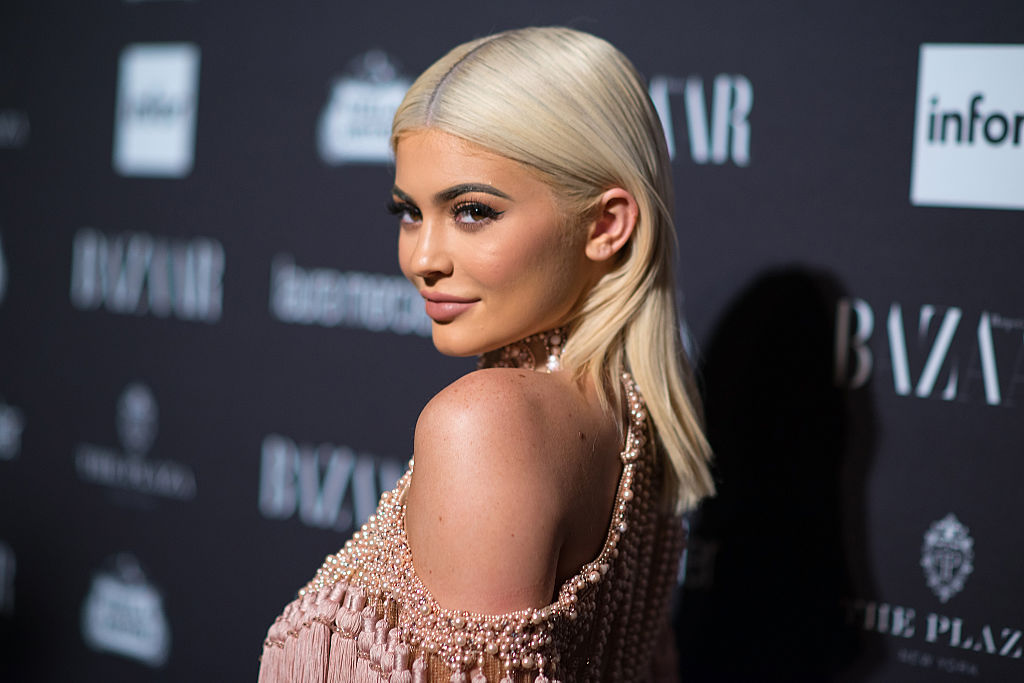 In one of her Instagram sessions, the young billionaire opened up about whether or not she wants more children, and her answer has fans buzzing about what really could have caused her breakup with Scott.
How many children does Kylie Jenner have?
Jenner grew up in the public eye, and ever since she was a teenager, she has been sharing the details of her life with her fans. That could be the main reason why Jenner decided to keep her pregnancy hidden up until the moment she gave birth.
When Jenner started dating Scott in the summer of 2017, no one could have expected that the two would get pregnant almost immediately. Jenner went into hiding in the late summer of that year, and while speculation ran rampant, neither Jenner nor Scott confirmed the pregnancy rumors.
In February 2018, Jenner gave birth to the couple's daughter: Stormi Webster. Although Jenner kept her pregnancy very private, she hasn't shied away from sharing lots of photos and videos of her daughter with her adoring fans.
Jenner has truly thrived as a mother and reportedly takes baby Stormi everywhere with her — even setting her up with a special nursery at the Kylie Cosmetics office. When Jenner and Scott broke up in October 2019, the two kept their daughter as their top priority, and have continued to co-parent through the split.
Does Kylie Jenner want more kids?
Although Jenner is only 22 years old, the prospect of giving her daughter a sibling seems to be on her mind. In a recent Instagram live session, Jenner took questions from fans and one of the questions was about whether or not Jenner plans on having "any more kids."
Jenner responded to the query with: "I can't wait to have more babies – but not ready just yet."
Granted, Jenner is supposedly single right now, in spite of her reported hookups with her ex-boyfriend Tyga. Still, it could be that Jenner's desire to have more children is what actually drove her and Scott apart. 
Why did Kylie Jenner and Travis Scott break up?
Jenner and Scott were only dating for a few months before Jenner got pregnant with Stormi. So there is a lot of speculation that the reason for their breakup is simply that they want to take some time apart.
While that could be the case, some reports claim that it was Jenner's drive to have more children that ultimately drove a wedge between the couple. These same reports state that Scott wasn't ready for more kids just yet and wanted to live his lavish rapper lifestyle for a while. 
It could be that the two decide to come to terms with their future family plans and reconcile. In fact, many fans are betting that these two will be back together by the holidays.
In the meantime, Scott and Jenner are keeping the focus on Stormi Webster, and making sure that she always gets the best of everything. If Jenner and Scott do decide to get back together, it is very possible that there will be a baby announcement by next year.