Does Lucifer's Cameo on 'Crisis on Infinite Earths' Spell a Crossover for Season 5?
On Dec. 10, there was a collective freak-out session as viewers watched Tom Ellis pop up in the Arrowverse. The television event known as "Crisis on Infinite Earths" has been teasing a massive number of special cameos, but the rumors about Lucifer appearing in any of the episodes were shut down by Ellis himself.
These DC comic characters have stories that intersect, so it was a pleasant surprise to see Luci on The CW this week. However, what does that mean for the final season of Lucifer?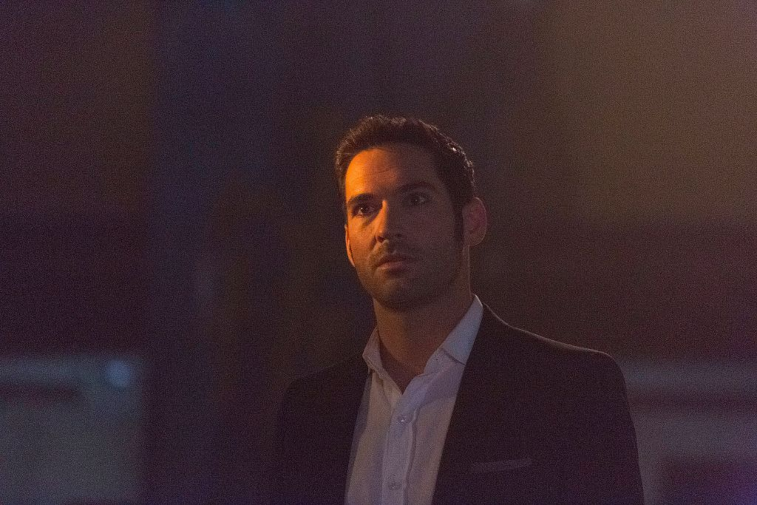 Let's back up to those "Crisis on Infinite Earths" rumors
We just want to take a moment to acknowledge that fans had extremely high hopes for the "Crisis on Infinite Earths" crossover and its storylines. In the DC comic books, heroes, villains, and those who fall in the middle of the spectrum are involved in a vast scale, across multiple realities and universes. Leading up to "Crisis," The CW has done its share of crossovers between its DC shows already, making viewers believe anything is possible, including a Lucifer pop-up.
Weeks ago, rumors were swirling about Ellis being in on the fun when he was spotted on set during the taping of an Arrowverse show. At the time, he denied he was involved with any of the filming, saying he was only there to visit one of his friends. He was telling the truth, sort of. There was even an interview where he shot the notion down that Lucifer would be stirring things up in "Crisis."
Lucifer's scene steals the entire "Crisis" episode
It was hard not to smile once you saw John Constantine swing open the door and greet Luci during Tuesday night's episode of The Flash. This crossover means business, and it makes sense for the writers to weave a plot point together involving these supernatural characters. Why?
Lucifer is based on a comic character created by Neil Gaiman and before he became the center of his own TV show, he was the center of his own fantasy series for DC. In the canon, he's crossed paths with John Constantine and others. Lucifer did Constantine a solid by handing him a ticket to Purgatory in the crossover episode, and fans want more of these interactions.
Ellis explains what the crossover means for 'Lucifer' season 5
Ellis realizes that after the big "Crisis" reveal, fans may be bashful about believing what he says about future Luci episodes, but he plainly said not to expect any grand cameos from the Arrowverse. His reason?
The timeline of "Crisis on Infinite Earths" takes place five years before the events of Lucifer, and there's nothing tying the characters together. During "Crisis," Luci is living his playboy life and he doesn't have anything to do with Chloe or the police department. Hear it for yourself in this interview with Entertainment Tonight.
Ellis had a good reason for his fib: Lucifer's appearance was supposed to be a secret. What's the one thing he does hope will come from Luci's cameo? Viewers who've never watched Lucifer will flock to check out the entire series on Netflix. He may get his wish, as a quick scan of social media shows that new fans want to see what all the hype is about. Season five of Lucifer arrives in 2020, but you can stream the first four now on Netflix.