Does Margot Robbie Have Any Kids?
We all know how talented Margot Robbie is as an actress based on some of her most popular roles of just the last few years. Most people have focused on her career while marveling how plays American characters with such aplomb considering she's a true blood Australian.
Her private life has been pretty much under the radar without too much prying. However, she's recently made comments to the media about how fans keep bothering her about when she's going to have kids.
It sort of sets up a wider view of an ongoing social problem: Hounding women of a certain age about why they aren't having children. Let's see how Margot Robbie handles this.R
Robbie has accomplished a lot at a young age
We're seeing a lot more actresses lately who accomplish a considerable amount before they even turn 30. While this is probably the goal for most actors, it's quite astounding how fast Margot Robbie has risen in Hollywood within a mere five years.
She was born and raised in a humble environment: A farm in Dalby, Queensland, Australia. After studying acting in the mainland, she landed some independent film roles and found steady work in a popular soap opera called Neighbours. This is more or less a long-running equivalent of Days of Our Lives in Australia.
Robbie was only on the show a few years, though it kicked off her film career. At only 18 when starting on Neighbours, Robbie wisely waited a while before getting into any serious relationships.
Martin Scorsese gave Robbie her big American film break
Some have probably forgotten it was director Martin Scorsese who helped set Robbie up to become a superstar actress. She'd already done one film and a TV series here in America from 2011-12. However, acting in Scorsese's The Wolf of Wall Street was all the setup she needed to start landing auditions for further A-list films.
Four major films were on her agenda through 2014. During filming of a WWII drama in Britain, she met the film's assistant director: Tom Ackerley. They started dating immediately, even if Robbie was still only 24 years old.
They ultimately married two years later in Australia when she was 26, which is a prime age for most marriages. Since then, we all know the films Robbie has starred in. Her Oscar-nominated role in I, Tonya alone placed her in a higher league of stardom, likely precipitating the need to hold off having children.
The social problem of pressuring women to have kids
Today, Robbie is only 28 years old. Even if it's true many women do have kids before this age, it's not always the norm. Clearly she's more than aware, but it hasn't kept her from holding off on raising a family so she can continue nurturing her ever-expanding acting career.
Earlier this year in an interview, Robbie addressed this very problem and how there's been a generations-long contract where women are expected to produce offspring.
In the interview, Robbie noted the similarities to the character Mary, Queen of Scots, a role she played recently in a biopic. Back in Queen Mary's time, men in power were the ones who decided when women would have kids.
Realizing this was a problem throughout hundreds of years of history, Robbie has learned to say "I'll do what I'm going to do."
Children can wait since her upcoming film schedule is long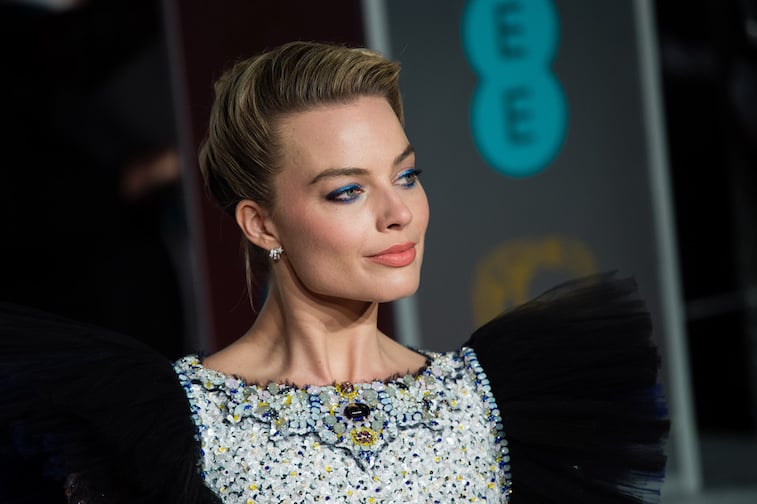 A lot of actresses have had to stop the momentum of their acting careers because they suddenly became pregnant. Some of them were able to reignite their careers after giving birth. Regardless, it takes a lot of time and extended marketing to reintroduce themselves to audiences who too easily forget.
We don't expect Margot Robbie will fall into this trap. With a lot of films ahead for her, we hope she'll have nothing to prove once she finally decides to have children, no matter if in her 40's.