Does Meghan Markle Have Any Hobbies?
Duchess Meghan Markle is a very busy woman. The former actress is a full-time royal with a laundry list of ideas and expectations that she's trying to wade through as a new member of the British Royal Family. Also, the Suits alum is preparing for the birth of her first child, which can undoubtedly consume any mother-to-be. Markle and Prince Harry are also planning to move out of their quaint 2-bedroom home in Nottingham Cottage at Kensington Palace and into their sweeping country-estate Frogmore House as they expand their family. Within just two years, Markle's life has become unrecognizable to those who knew her as a Hollywood starlet.
Though she has very little downtime these days, we wondered what the Duchess of Sussex does with her spare time. Does Meghan Markle have any hobbies?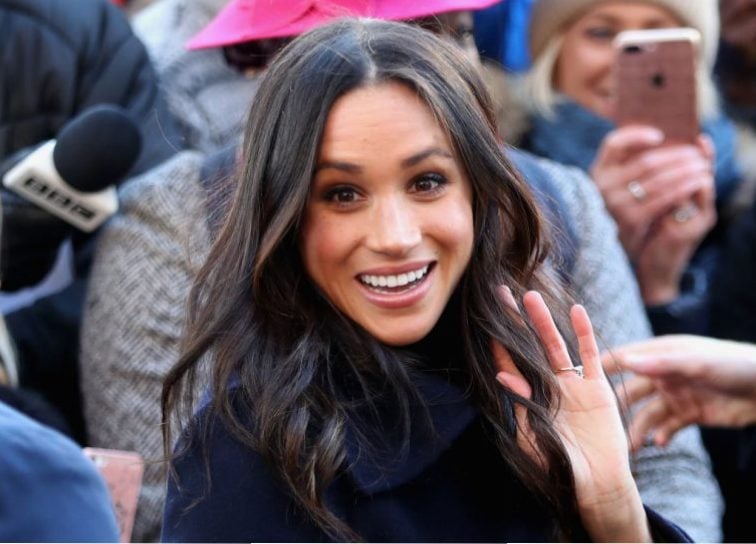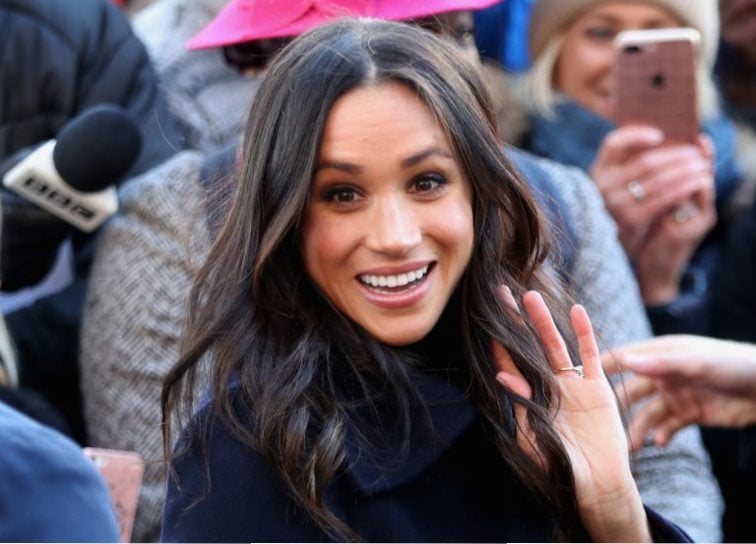 An obsession with calligraphy
Well before she got her big break in Hollywood in 2011, Markle supported herself between acting jobs as a calligraphy artist. Not only did she create wedding and party invitations for some major players ins Hollywood, but she also taught a calligraphy course at a Paper Source store in Beverly Hills, California. In a 2013 video with Glamour, she explained that the all-girls Catholic school she attended growing up taught her penmanship. She sought out calligraphy instead of waiting tables to help her support herself between acting gigs.
Her obsession with calligraphy will certainly come in handy. As a royal Markle is expected to send an absurd amount of thank you notes for gifts, parties, and everything in between. According to People, Markle wrote on her now-defunct lifestyle blog, The Tig, that the handwritten note is "a lost art form." If she's anything like her late mother-in-law Princess Diana who wrote 24,000 thank you notes after Prince William's birth, those penmanship skills are certainly going to come in handy.
Journaling
It's not just the way that letters and words look, Markle really enjoys putting her thoughts on paper. The former Tig Editor-in-Chief spends her downtime journaling, a task that she finds therapeutic. We're sure she's already been penning a pregnancy journal and chronicling her symptoms and doctor's appointments for Baby Sussex.  We just hope Markle knows to keep her journals under lock and key. We've all seen the scandals that can happen in the royal family when letters, diaries, and private thoughts of the royals get out into the public.
Cooking
Though she has an entire staff at her fingertips to prepare her meals these days, we're sure that Markle tries to make a meal for herself and her husband whenever she has time. After all, in a 2015 piece for Elle, she described herself as as "an actress, a writer, the Editor-in-Chief of my lifestyle brand The Tig [now defunct], a pretty good cook and a firm believer in handwritten notes."
In fact, the day Prince Harry proposed, Marke was busy roasting a chicken. One of Markle's first royal initiatives also happens to be around food. She wrote the foreword for the Hubb Community Kitchen cookbook,  Together: Our Community Cookbook. The community is comprised of women who were affected by the Grenfell Tower fires in 2017. The Community Cookbook features 50 recipes from the women including  Green Chilli and Avocado Dip, Coconut Chicken Curry, Eggplant Masala, Persian Chicken with Barberry Rice, Caramelized Plum Upside-Down Cake, Spiced Mint Tea.
Check out The Cheat Sheet on Facebook!