Does Meghan Markle Really Owe Her Success To Kate Middleton?
We can't even begin to imagine the wonderful fairy tale that Meghan Markle is fortunate enough to be living. She married a handsome prince, and they recently welcomed an adorable baby boy. As if that weren't enough, in recent years, Markle's fame skyrocketed and she suddenly became one of the most famous women in the entire world. While she wasn't exactly unknown before meeting Prince Harry, it is pretty safe to say that Duchess Meghan is now a household name.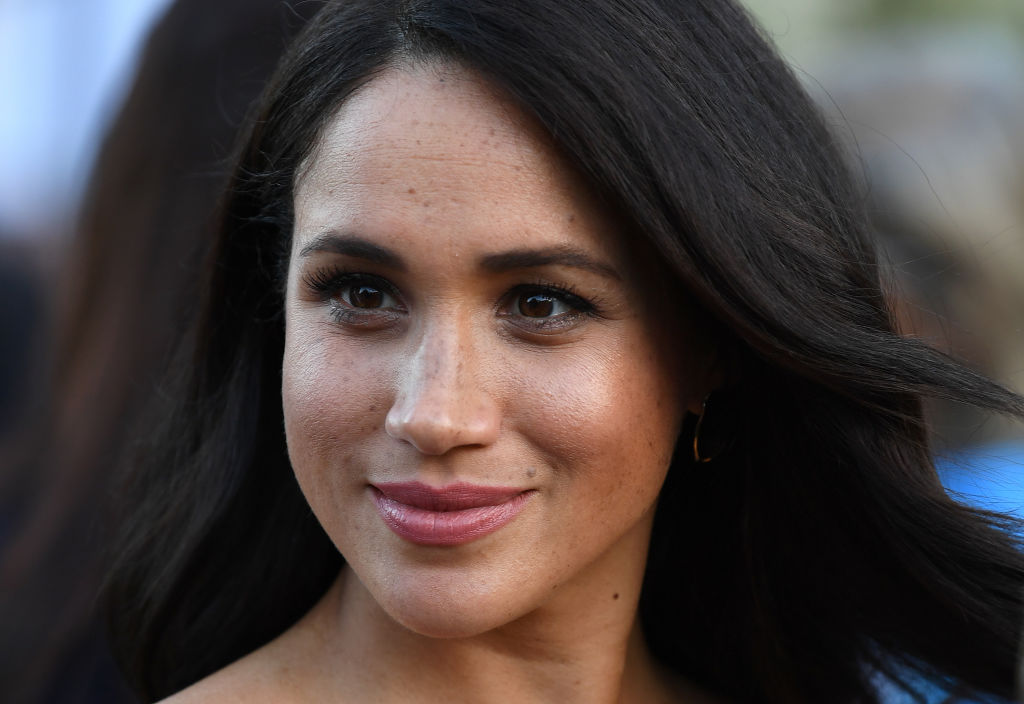 People around the world love the Duchess of Sussex for all of the wonderful things that she does. In the short time that she has been a royal, we have seen that she has a heart of gold and that she truly cares about other people.
However, even with all of the amazing and generous things that she takes on, there are still those who choose to criticize Markle on a regular basis. Some critics go so far as to say that Kate Middleton is the one who should be given all the credit for Markle's popularity. So, does the Duchess of Sussex really owe her success to her sister-in-law, the Duchess of Cambridge?
Kate Middleton is a well-seasoned royal
Whenever anyone accepts a new role, whether it be in the workplace or, as in Duchess Meghan's case, as a new royal, they have to learn the way things are done. When Prince Harry and Markle got married, her life suddenly changed. Although she was used to being in the spotlight as a former actress, the attention that she was suddenly receiving was significantly more than before.
Also, Duchess Meghan was new to carrying out royal duties and attending engagements as a senior royal, and she had to learn to follow the royal rules and protocol at all times. Being in the public eye is an extremely difficult thing for anyone and, according to Express, Markle turned to Middleton for some advice. After all, Duchess Kate has been in the royal family for much longer, and she has had plenty of time to learn how to handle life in the royal spotlight.
Was Meghan Markle successful before meeting Prince Harry?
Markle most certainly was! Good Housekeeping reports that Markle knew at a young age that she wanted to be an actress, and she set out with determination to pursue her dreams. She studied at Northwestern University and began taking small roles alongside well-known actors in movies.
Her big break came when she auditioned for, and scored, the role of Rachel Zane in the hit drama Suits. Markle was a celebrity in her own right long before she ever met Prince Harry. She definitely found success years prior to becoming the Duchess of Sussex as a feminist, animal rights activist, and humanitarian as well.
Does Meghan Markle really owe all of her success to Kate Middleton?
Royal fans know that Markle is easily one of the most popular members of the royal family. Fans gather by the thousands every time she makes an appearance, and everything that she does makes a positive influence on people around the world. However, The Sun reports that there are some pretty harsh reports giving Middleton all of the credit.
Markle is actually responsible for her own success, and while it may be true that Middleton can be an example for some of the new things that Markle is taking on, the new duchess works hard every day to achieve her goals and touch the lives of others.
Before becoming a royal, Markle was known for being hardworking and independent, and that certainly hasn't changed now that she is married to Prince Harry. While Duchess Meghan may have learned a lot from her sister-in-law, we have to give credit where credit is due — and it all goes to Markle.