Does Meghan Markle Watch 'The Handmaid's Tale'?
The Handmaid's Tale seems like it would be exactly the kind of show the Duchess of Sussex would binge watch on her couch. In fact, the Hulu original mirrors many of the causes that Meghan Markle supports. Markle seems like the living embodiment of all the issues that The Handmaid's Tale brings to light about current societal problems faced by women. Learn more about the show, Markle's causes, and whether the duchess watched the popular Hulu series.
What is 'The Handmaid's Tale' about?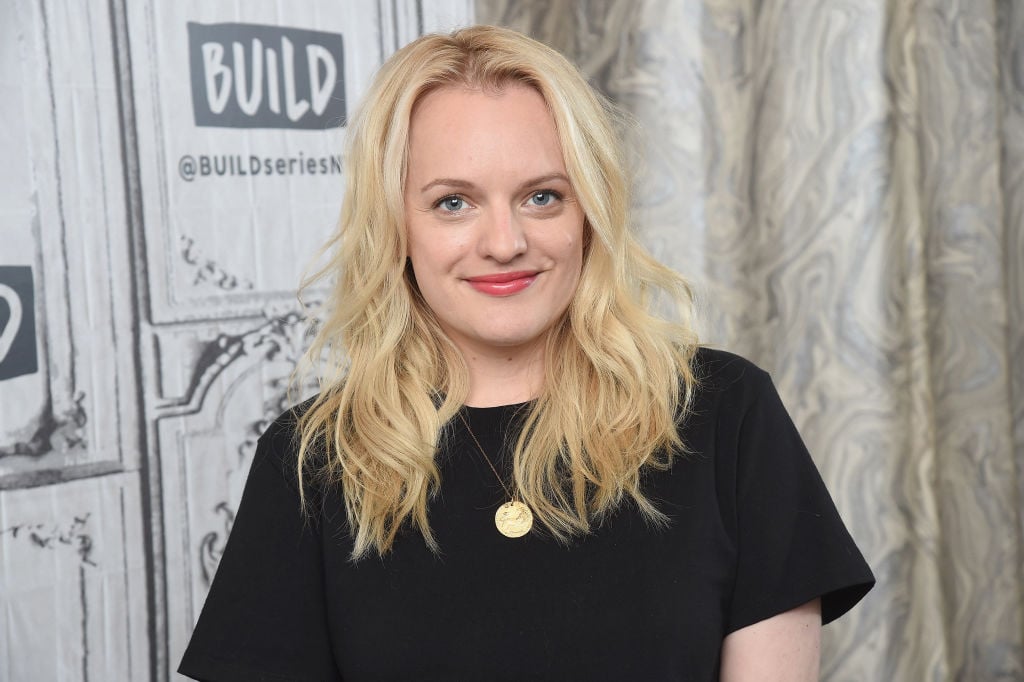 The Handmaid's Tale is Hulu's newest original hit based on the 1985 novel of the same name by Margaret Atwood. The story takes place in a totalitarian, religiously pious society called Gilead, where women are second class citizens. The series follows the life of June, played by Elisabeth Moss. June is one of many 'handmaids' who are forced to have sex with their assigned 'Commander' — in the presence of their wives during a religious ritual — to bear children for them.
In Gilead, women have no access to education, books or decision making. Additionally, they are kept away from any political positions of power and expected to be demure and submissive. Escape from Gilead is nearly impossible and the laws are militarily enforced.
Meghan Markle is a self-proclaimed feminist
Markle announced her status as a feminist in her 2015 UN speech: "I am proud to be a woman and a feminist." The duchess stands true to her word too: She is outspoken and not afraid to stand up for what she believes is right. This, in comparison to other royals like Kate Middleton, who often stays silent regarding political hot topics. Markle's feminist viewpoints are supported by the causes she supports in her royal engagements including women's education and healthcare.
Meghan Markle supports women's rights from her royal vantage point
In 2015, Markle became the UN Women's Advocate for Women's Political Participation and Leadership. According to the royal website, Markle gets to focus on the issues of the importance of gender equality around the world. She was even able to give a speech on International Women's Day for UN Women in New York City.
Before she took over this important job, Markle spent a bit of time at the UN's New York office to watch and shadow. She wanted to be able to completely understand how the organization worked, and what ideals she would need to uphold.
Then, Markle went on a learning mission to Rwanda where she met female parliamentarian leaders and visited refugee camps. Working with the UN allows Markle to have a hands-on impact on empowering the women of the world.
Meghan Markle's work directly correlates to themes in 'The Handmaid's Tale'
The show itself is incredibly controversial, as it can be difficult to watch and uses shock value to explore how increasingly relevant its problems are. One of the most implicit ways that Markle's life can be directly related to The Handmaid's Tale originates in the duchess' own wedding vows.
In her vows, Markle purposefully omitted the traditional "obey your husband" ideal — a trend first started by her late mother-in-law Princess Diana. Markle's wedding vows showcase the power than modern women, even modern royalty, can have over their own lives. This, in direct opposition to the ideas in The Handmaid Tale's Gilead where women and their bodies are at the mercy of the men in charge.
Does Meghan Markle watch 'The Handmaid's Tale'?
Markle continues to be honest about her feminist views even as royal obligations require her to be more discreet about her opinions. Since she hasn't changed the way she thinks, its probable that the former actress watches The Handmaid's Tale. While we can't be certain what she and Prince Harry tune into while they relax at home, we can bet that she's on board with the heroines of Gilead.