Does Netflix's 'Crouching Tiger' Sequel Signify the Future of Films?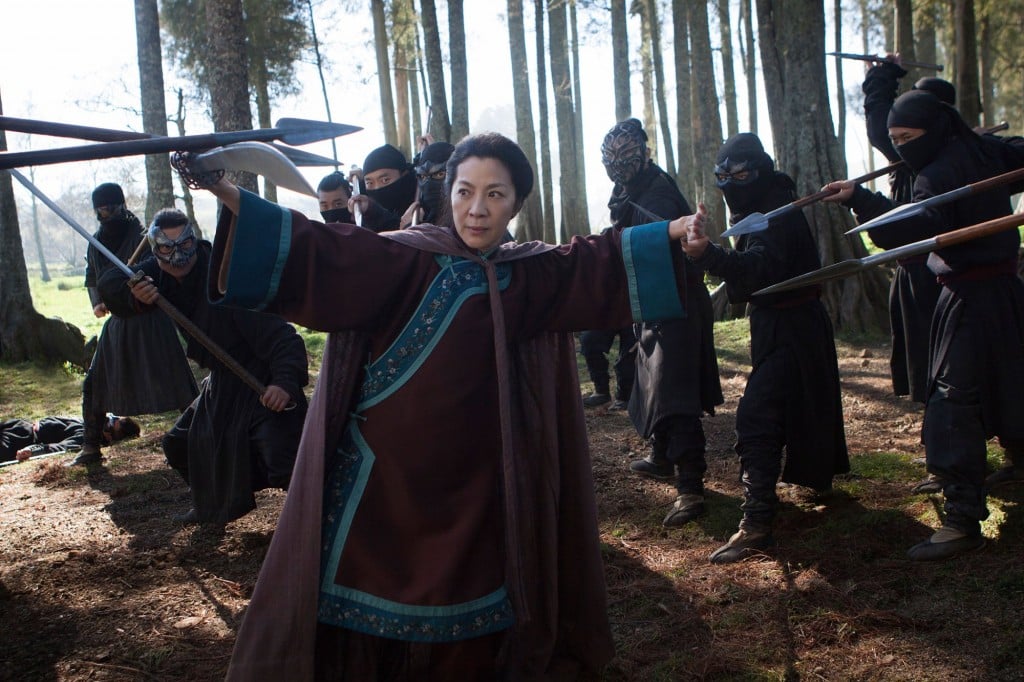 Netflix is officially in the filmmaking business. The subscription service just announced plans to release its first original movie, a sequel to Ang Lee's Academy Award-winning martial arts film Crouching Tiger, Hidden Dragon.
On September 28, Netflix revealed that it's teaming up with the Weinstein Co. to release the follow-up, entitled Crouching Tiger, Hidden Dragon: The Green Legend, next year. In the first deal of its kind, the movie, directed by well-known Hong Kong filmmaker Yuen Wo-ping, will only debut on Netflix and in a select number of Imax theaters worldwide — not in any mainstream cinemas. It's a drastic change from the traditional method of releasing film, which currently requires moviegoers to wait in line at theaters to see a flick and then several more months for it to become available for streaming. Now, some are wondering whether the groundbreaking deal between the progressive service and the independent production house will change the release and consumption of future films.
It will certainly have an impact, at least if Netflix has anything to say about it. Ted Sarandos, chief content officer at the company, has already made it clear that he wants to utilize this method as an alternative — not as a direct competitor — to conventional film releases. "What I am hoping is that it will be a proof point that the sky doesn't fall," he told The New York Times. "These are two different experiences, like going to a football game and watching a football game on TV."
In fact, the streaming service already has several other original movies in the works, and depending on the material, it seems it can continue to count on the Weinstein Co. as a partner for future projects. "There is a big world out there, and there are many ways to exhibit things," Harvey Weinstein, co-chairman of the Weinstein Co., recently said of the need to find new ways to distribute his movies. "This is the wave of the future."
If any company could pull off changing the way the industry views film releases, it would be Netflix. The service has already shattered the traditional methods of viewing television, not only with its streaming of popular broadcast shows, but also more notably with its own original series like the smash hits House of Cards and Orange Is the New Black. The company releases all episodes at once, allowing viewers to binge-watch instead of making them wait for weekly installments. Now, it looks like Netflix is moving on to film.
Of course, whether its method of movie releases takes off depends largely on the success of the sequel. The concept isn't without its complications. Per The New York Times, The Green Legend, which features Michelle Yeoh reprising her as warrior Yu Shu Lien, will have a significantly lower budget than its predecessor, since it's a product of the independent Weinstein Co. and not of a major movie studio. Plus, at least one dominating theater chain, Regal Entertainment, has already expressed defiance at the deal, refusing to show the sequel in any of its 86 Imax theaters across the U.S.
Even putting release issues aside, the movie itself may have its own problems. Crouching Tiger, Hidden Dragon was a smash hit, raking in $213.5 million and winning four Oscars at the 2000 Academy Awards. With the sequel coming more than a decade later, it raises the question of whether too much time has passed between movies for it to be really become a hit. Other recent follow-up films that have come more than a couple of years after the original, such as Sin City: A Dame to Kill For, have struggled to perform at the box office.
Still, Netflix knows how to turn a project into a must-see event, and the chance to be a part of this groundbreaking new method of film releases could help make The Green Legend just that. Plus, there's always the appeal of watching it from your own home, without having to wait in line or even buy a ticket. It'll be interesting to see how the movie fares, but one thing is clear: Netflix is determined to once again shake up on-screen entertainment, and if this sequel takes off as planned, there's a good chance the company will succeed.
Crouching Tiger, Hidden Dragon: The Green Legend will be released to Netflix and select Imax theaters on August 28, 2015.
More from Entertainment Cheat Sheet:
Want more great content like this? Sign up here to receive the best of Cheat Sheet delivered daily. No spam; just tailored content straight to your inbox.