Does Nick Jonas Get Along With His Sister-In-Law Sophie Turner?
It's been a few weeks since Sophie Turner and Joe Jonas married each other in a Las Vegas wedding chapel and she officially joined the famous Jonas family.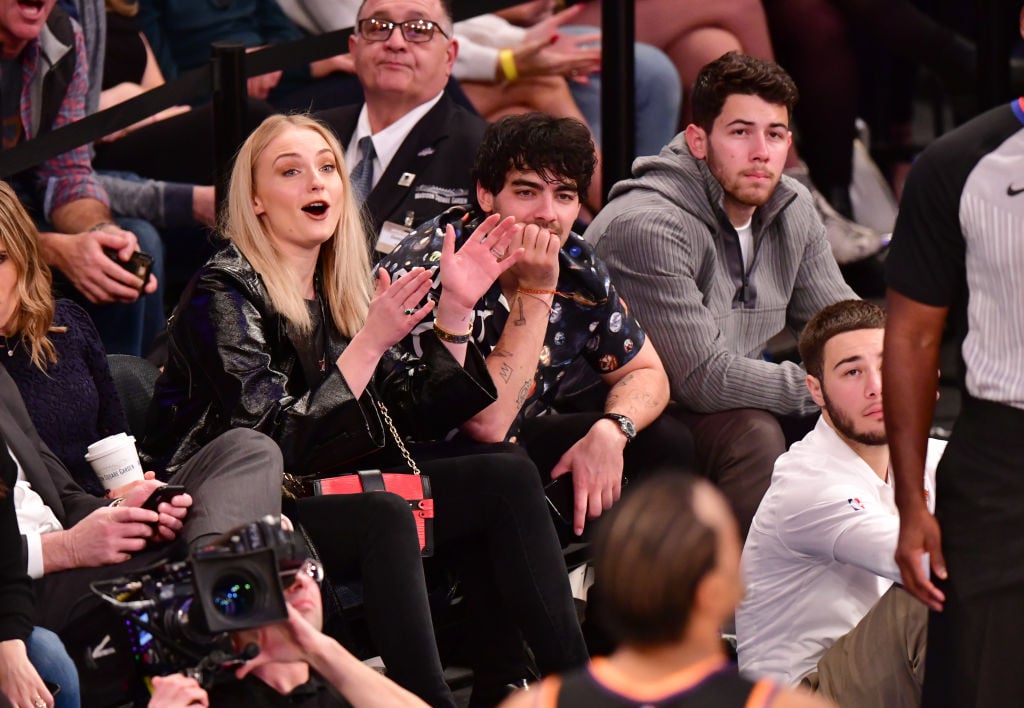 Even before tying the knot, Turner would always be spotted spending quality time with the Jonas family and looked to be enjoying every second of it.
Many of us already know that Sophie Turner has already established bonds with the other Jonas wives, Priyanka and Danielle, but what is her relationship like with the other JoBros?

Nick hilariously trolled Sophie on Instagram
Just like any other sibling would, Nick Jonas finds joy in trolling his new sister-in-law with Game of Thrones references.
Earlier this month, Joe and Nick Jonas attended the 2019 Met Gala with their wives, Sophie Turner and Priyanka Chopra.
Though Nick and Priyanka dazzled in their "Fashion: Notes on Camp," looks on the Met Gala pink carpet, the singer's look, in particular, had the internet buzzing.
Many pointed out that Jonas looked like the famous Game of Thrones character, Petyr Baelish, better known as Littlefinger.
Even Nick realized how similar he looked to the character and shared side-by-side images of himself and Petyr on Instagram.
Since he basically embodied the famous Game of Thrones character, of course, Jonas had to reference his new sister-in-law in the post.
Nick Jonas captioned the photo, "Sansa… We must protect the vale. #metgala #littlefinger."
After seeing the post, of course, Sophie Turner had some thoughts.
She commented under the photo, "Quit trying to manipulate me.……. ugh I thought you died last season."

They always hang out together
It's always good when your significant other gets along with your siblings, and that's just what Sophie Turner does with Joe Jonas' brothers.
Since they started dating in 2017, Sophie Turner immediately established a bond with Nick and Kevin Jonas.
Both men knew that Joe Jonas had found something special with Sophie and welcomed her into the family with open arms.
Once Nick started dating Priyanka Chopra, his bond with Turner grew even stronger.
The two couples began hanging out together a lot more. They would go on vacations together and even spend holidays with the entire Jonas family.
There hasn't been a time Joe, Nick, Priyanka, and Sophie haven't been spotted hanging out together and it just shows that their relationship just keeps growing with each passing day.

Nick has nothing but good things to say about Sophie
Back in 2018, Nick Jonas shared with PEOPLE that he already considers Turner "like a sister" and couldn't wait for his brother to finally marry her.
"I'm very excited," he said of the couple's upcoming wedding. "I think Sophie is an incredible addition to our family.
He also revealed that he always knew Sophie Turner and Joe Jonas were meant to fall in love.
"I am very close with Joe," the singer said. "It was pretty clear to me early on that this relationship was one that was sort of meant to be, in a sense."
"Their connection's beautiful and their support system with each other is incredible, and everything that you hope to find in your soulmate," he added. "I'm really happy for them."