Does Paul McCartney Have Kids?
Being the offspring of a Beatle has likely been a blessing and a curse, hopefully with no emphasis on the latter. All of The Beatles managed to have children, with some fans today wishing the kids would organize and create a new Beatles since they all resemble their fathers.
Out of all, which one had the most kids? Paul McCartney had a number of children, with all turning out well.
Considering some of you are perhaps newer fans of McCartney and The Beatles thanks to the film Yesterday, Paul's kids may be completely unfamiliar to you. Let's be thankful they didn't necessarily fall in their father's footsteps, although one still might.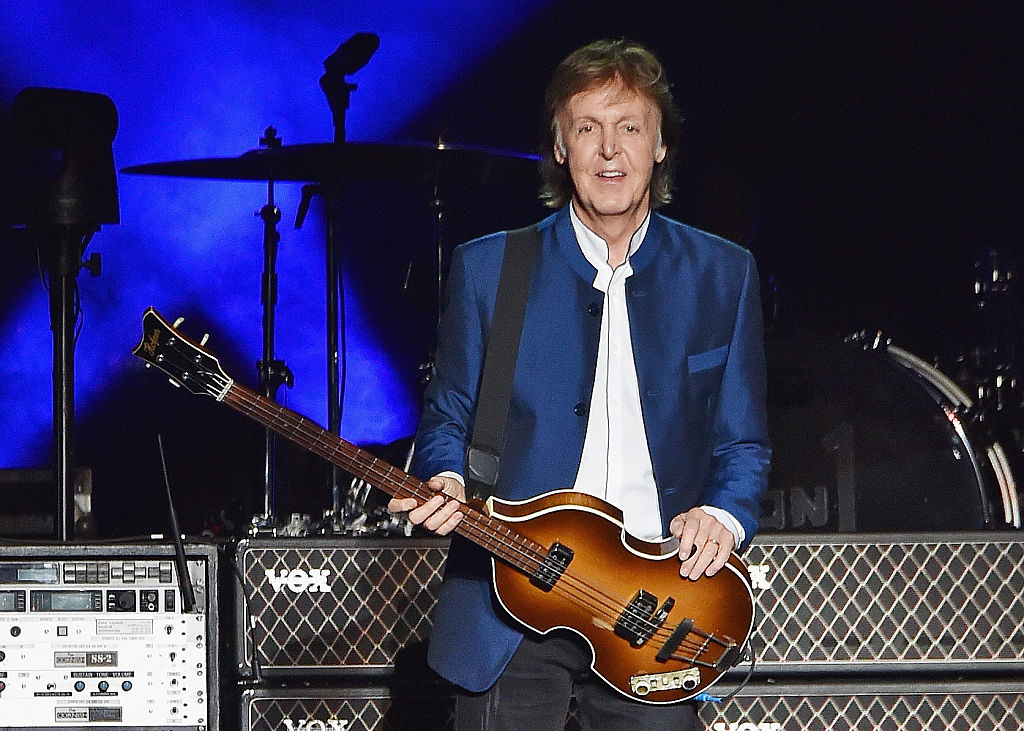 Paul McCartney's oldest daughter: Heather
Not many know about Heather Eastman McCartney, likely because another McCartney daughter has become more of a celebrity. Heather is 56 now and adopted by Paul after being born to Linda McCartney's first husband.
When Paul and Linda met, Heather was five years old, so Paul became a stepfather from the minute he married. He and Linda didn't have kids of their own until a few years later.
It seems Heather has considered Paul an important part of her life, perhaps more so than her real father. Today, she's a renowned British potter and designer. She has exhibited across the world, though obviously not a household name.
Some people inexplicably confuse this Heather McCartney with the Heather McCartney (Mills) Paul was married to in the 1990s.
Paul McCartney's second daughter: Mary
Another McCartney daughter you don't hear much about is Mary McCartney. She's the first daughter directly from Paul and Linda, with a stunning resemblance to latter. Today, at 49, she's become a success in her own right without necessarily being known by everybody.
Like her mom, Mary became a respected professional photographer and vegetarian cookbook writer. With a marriage to director Simon Aboud, she has her hand in the world of entertainment, but she currently stays relatively quiet within the international spotlight.
Mary also had four kids of her own, making Paul a very busy grandfather. How he keeps the chaos from overtaking his U.K. mansion would be something to behold during family events.
Paul McCartney's most famous daughter: Stella
Most of you have heard of Stella McCartney if not some of you owning some of her designs. As one of the most notable fashion designers in the world, you could say Stella has become the Beatle of dressmaking.
No doubt you've noticed she's made dresses for everyone from Meghan Markle to Taylor Swift just this year alone. Every A-list celebrity has placed Stella McCartney's clothes on their most wanted list.
All the major red carpets also feature her clothes, making her a name everyone recognizes at first mention. At only 47 years old, she's already accomplished more than her other siblings combined.
The jury's still out, however, because Paul has one other younger daughter.
Paul McCartney's teenage daughter: Beatrice
With Paul's marriage to Heather Mills in the 1990s, we saw him become a father in his 60s to daughter Beatrice. This allowed him to experience being more than a grandfather during the 21st century.
Today, Beatrice is only 15, a still very impressionable age. We have to wonder what she thinks of her dad since she's decades removed from the era of The Beatles and may not have a complete concept of how iconic her father is.
Hopefully, Paul has kept things down to earth enough where she doesn't turn her own father into a myth like much of the world has. Nevertheless, she also bears a striking resemblance to her dad.
Paul McCartney's only son: James
If you can say Stella is the most famous of Paul's kids, the second most famous is definitely James. You can see Paul's face in James as well, even though latter is trying to carve out his own identity in music.
He's been successful with critical acclaim, yet not at the level of his dad…at the moment. All it takes is one big hit that goes around the world, and he could set off a new British wave to repeat history.