Does Prince William Know Meghan Markle's Real Due Date?
The world is waiting with bated breath for any tiny tidbit of royal baby news. Meghan Markle and Prince Harry are ready to welcome their first child, who was expected to arrive in late April or early May. With April gone and May creeping along, plus now that we know Prince Harry scheduled travel plans for next week, it's all making people question: when is Baby Sussex going to arrive?
Royal fans couldn't help but hit up Prince William at an official appearance last week, begging the Duke of Cambridge for any insider info he would share. But considering the split in Prince William and Prince Harry's households, plus their alleged feud, does Prince William even know what's going on with his sister-in-law?
Prince William made a joke that the public 'knew more than he did'
Prince William visited New Zealand to condemn terrorist attacks and show his condolences for the victims and their families. Even on the solemn visit, the audience had other goals in mind—like pumping the Duke of Cambridge for information on his niece or nephew.
When asked for an update on Meghan Markle, Prince William took the query with good humor and made a little joke. A fan called out, "Any sign of the royal baby?" and Prince William replied, "I haven't got my phone on me, I have no idea. You guys will find out before I do at this rate!"
Does Prince William know the baby's due date?
The Duke and Duchess of Sussex have been keeping quiet about many details of the pregnancy, including the official due date. While they did confirm the general timeframe, only a select few individuals are privy to what's going to happen next.
Even if the brothers aren't as close as they used to be, it's reasonable to assume that Prince William does know Meghan Markle's due date (even if he'd never reveal that information without her permission). He is the uncle, after all. Plus, he has the very practical need for scheduling his own travel around meeting the newborn for the first time.
The due date probably doesn't mean much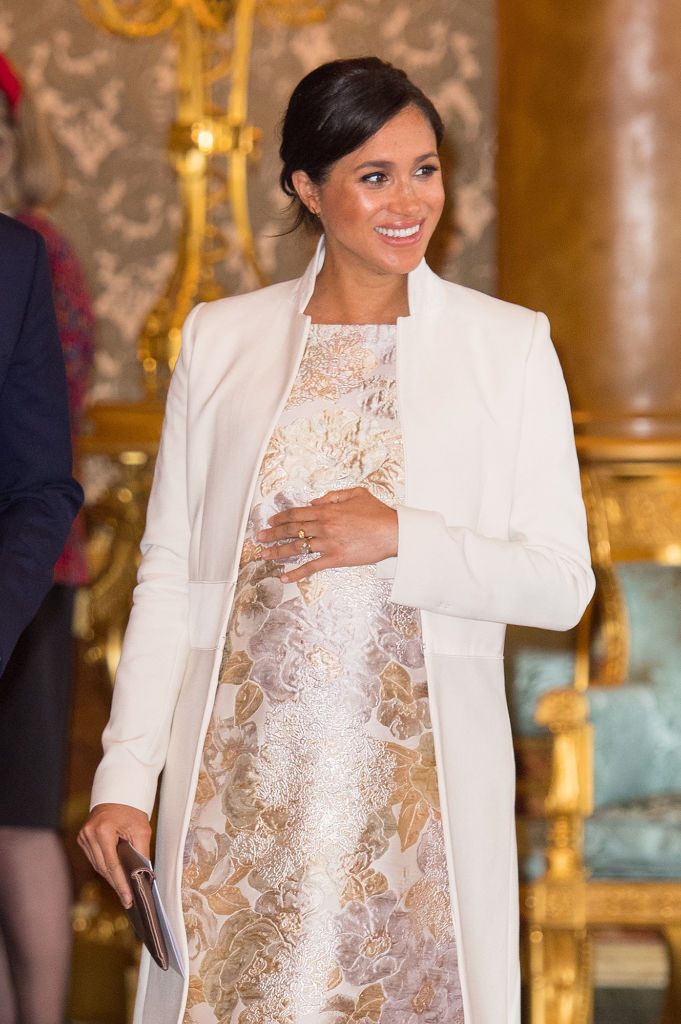 Everyone is so obsessed with discovering the baby's due date, but ultimately that guess won't matter much when it comes to the actual delivery day. Only about 5% of women go into labor on their predicted due dates.
Figuring out when Baby Sussex will arrive has more to do with using other clues. For example, Buckingham Palace just announced that Prince Harry will be traveling to the Netherlands May 8-9, 2019. Since there's no way he'd leave his very pregnant wife home alone, it's obvious that he knows the baby will be here by then.
It's likely that Meghan Markle has an induction scheduled if the baby doesn't arrive naturally by a certain date. Even if her due date already came and went, most doctors won't allow women to remain pregnant longer than 42 weeks for fear of complications.
Remember, the Duke and Duchess of Sussex aren't planning to announce the baby right away. It's unclear how long they'll wait—but hopefully they aren't planning to keep the public waiting much longer!