Does Queen Elizabeth Approve Splitting the Royal Household?
The news emerged this past week that Prince Harry and Meghan Markle wanted to be entirely independent of Buckingham Palace, and split their household from Prince William and Kate Middleton.
The Duke and Duchess of Sussex are currently making major renovations to Frogmore Cottage in Windsor, which is about 40 miles outside of London. With the new baby on the way, they had expressed their wishes to operate on their own, without being under the jurisdiction of Buckingham.
This led many royal fans to wonder if Harry's grandmother, Queen Elizabeth II, approves of the splitting of the Royal household.
What does the split mean?
To begin, fans should note that there was already a split of households at Kensington Palace! Kensington is where Will and Kate have their lavish 21-room apartment, and where Nottingham Cottage, the current home of Harry and Meghan, is located. Both couples had their offices based at Kensington for the past few years, however, Meghan and Harry recently moved their office to Buckingham Palace in order to operate on their own, a move the queen approved.
Now, they wish to be independent of Buckingham as well. This is certainly not a bad thing, as it simply means that the couples will have different offices.
Did the Queen approve of the split from Kensington?
It would appear that the queen did give the Duke and Duchess of Sussex her approval to split from Kensington Palace.
It seemed to be a wise choice, considering that Harry does not make as many joint appearances with William and Kate as he did before his marriage to Meghan. They now operate independently, with their own staff coordinating engagements for each couple, communicating, and organizing their schedules. It only made sense for the queen to approve of this move!
Why didn't Queen Elizabeth approve of the split from Buckingham?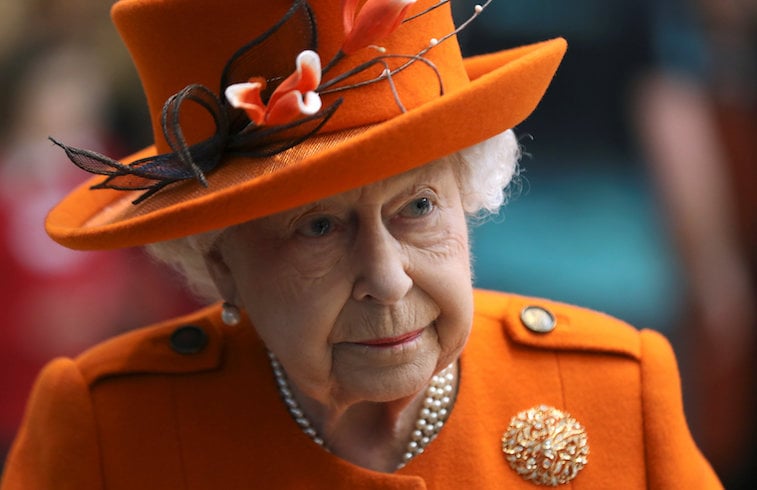 Immediately following the announcement that Meghan and Harry would be splitting their royal household from that of Kate and William came the news they wanted to be completely independent, and the queen did not give her seal of approval! Why was this?
Well, it turns out that Her Majesty feels that Harry and Meghan cannot go off on their own and do their own thing, as it would not be in keeping with royal protocol! Given that they are senior members of the Royal Family who carry out engagements on behalf of the queen, they need to be under the jurisdiction of Buckingham. Apparently, the split from Kensington was fine, but completely splitting from Buckingham was taking it a step too far!
Will the Duke and Duchess of Sussex still move to Windsor?
Of course, they will! The split from Kate and William will in no way affect their move to Frogmore Cottage. The home in the countryside of Windsor will still be the full-time home of Meghan and Harry, yet they will be required by royal rules to maintain an office at Buckingham Palace.
They will have Royal staff to coordinate their schedules, and who will still maintain the same communication as before.
Why did Meghan and Harry want the split in the first place?
It is thought that the reason Meghan and Harry requested the complete split in the first place was to establish themselves as having their own structure. In the past, Harry's life has pretty much been dictated by his grandmother and his place in the family. Now that he is married and starting his own family, he feels that he wants to define himself even further, by expressing his own interests and beliefs.
While the move to Frogmore Cottage will allow the Duke and Duchess a little more privacy that they currently have, we hope that they can find the independence that they are looking for!