Does Queen Elizabeth Break Royal Tradition for Meghan Markle?
When it comes to rules, Queen Elizabeth II has many of them, and she expects each one to be followed carefully. For instance, the queen has certain dress codes, some based on formality, others based upon her personal preferences.
She also has strict rules regarding food that can or cannot be served in her presence. The royal family members have always been diligent at obeying Queen Elizabeth's long list of rules and regulations – for the most part.
However, in the months since Meghan Markle married Prince Harry and officially became a royal, it seems as if his grandmother is a little more lenient. So, which royal traditions does Queen Elizabeth break for the Duchess of Sussex?
The queen invites Meghan's mother to royal gatherings
It used to be that when someone married into the royal family, their own relatives were typically not invited to private family events. Kate Middleton's family, for instance, does not receive invites to exclusive dinners or other gatherings that are meant for royals only. For Meghan's first Christmas as an official family member, Queen Elizabeth sweetly extended an invitation to her mother, Doria Ragland, to spend Christmas with the family at their estate in Sandringham. Although Doria was not able to actually attend, the lovely gesture that was extended by the queen certainly did not go unnoticed.
She allows Meghan to wear fashions that break royal rules
The royals are known for adhering to a very specific set of dress codes, especially at official engagements! Skirts must be at least to the knee, women must always wear pantyhose, absolutely no dark nail polish, and shoulders are always to be covered. In the past year, Meghan has broken every single one of these rules with her outfit choices, and the queen didn't say a word about it! Looks like she realizes how great Meghan looks, and how even though she is not technically following royal protocol, she manages to keep her look both elegant and classy at all times.
The queen allowed Meghan and Harry to marry at a church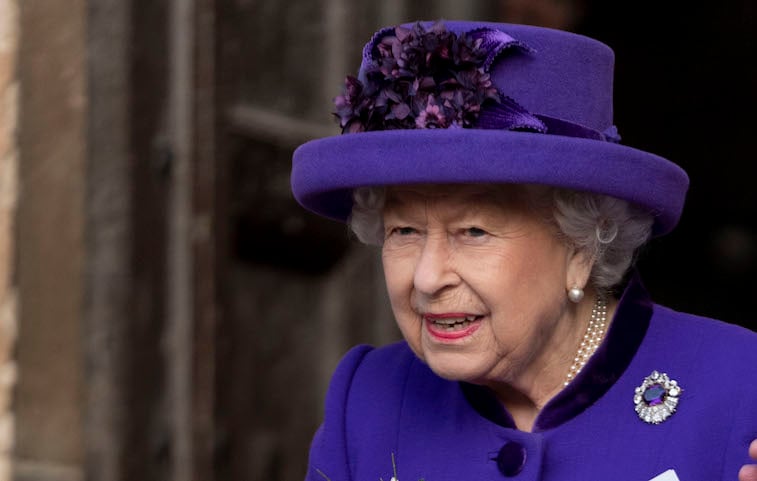 Meghan Markle and Prince Harry's wedding was held at St. George's Chapel on the grounds of Windsor Castle in May 2018.
Millions of people around the world, including Meghan's estranged father, half-sister, and half-brother tuned in to see Meghan step out of the car in her stunning bespoke Givenchy gown, walk down the aisle, and marry her prince! While it doesn't seem like any rules were broken here, as it turns out, the queen was truly accommodating on this occasion, as this was actually Meghan's second time being married!
Traditionally, a church wedding would not be allowed if a royal family member is marrying someone who has been divorced, but luckily, Harry's grandmother was willing to bend the rules this time!
Meghan's baby shower was quite the celebrity event
As just about everyone knows, Meghan traveled to New York City to attend a baby shower that was held in her honor by her closest friends. Fans and photographers lined up in the snowy streets to catch a glimpse of the glowing mother-to-be and her guests.
Typically, royal moms do not have such high-profile baby showers, if they even have one at all. Baby showers aren't really a British tradition, so if a member of the royal family does have such a celebration, it is held behind palace doors and is extremely quiet and low-key.
It could very well be that Queen Elizabeth is just feeling a little more accommodating these days, or there is always the possibility that she trusts Meghan to make her own decisions without having to adhere to royal protocol. Whatever the reason may be for the queen's decision to let Meghan bend the rules a little, we are glad that she is willing to sit back and let the little things go!