Does Rhylee Gerber from 'Below Deck' Want to Work for Captain Sandy from 'Below Deck Med?'
Rhylee Gerber from Below Deck made a strong impression on both the crew and viewers last season. The fishing boat captain turned yachtie often struggled with her all-male deck team. Crew members seemed annoyed with her litany of questions as she tried to get a handle on what the job entailed.
But Gerber wasn't someone who would hold back. She often lashed out at the deck team when they refused to answer her questions or gave her a hard time about asking them.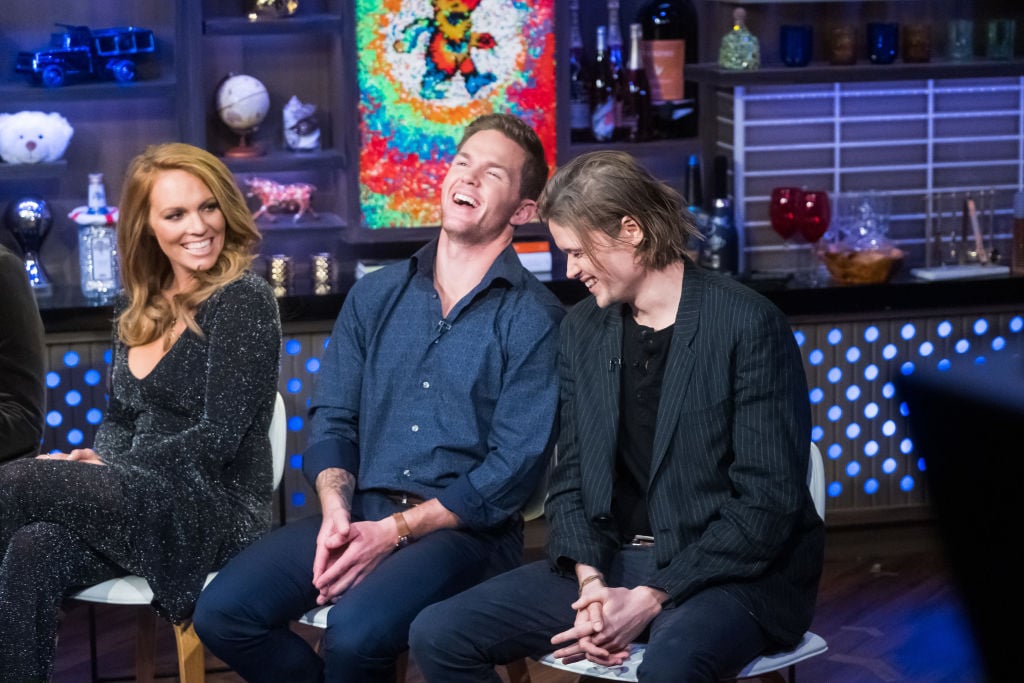 While she finished the season like a champ, Gerber still yearns for more yachting knowledge and experience. She told Showbiz Cheat Sheet she was underutilized during her Below Deck season. However, Gerber knows there is one captain who would likely support her work ethic and thirst for knowledge.
She was refused opportunities
Viewers saw Gerber clash with bosun Chandler Brooks and Ross Inia. What fans didn't know was that Gerber was begging to do more on deck. But the male-dominated team refused to acknowledge that she was their equal.
"My immediate thoughts during filming wasn't that they are treating me differently because I'm a woman," she told Showbiz Cheat Sheet in February. "But afterward I did notice that after Tyler came on, maybe there was something to this. I have muscles, I'm strong. I mean, I lift bigger fish than these jackasses and they're not really utilizing me."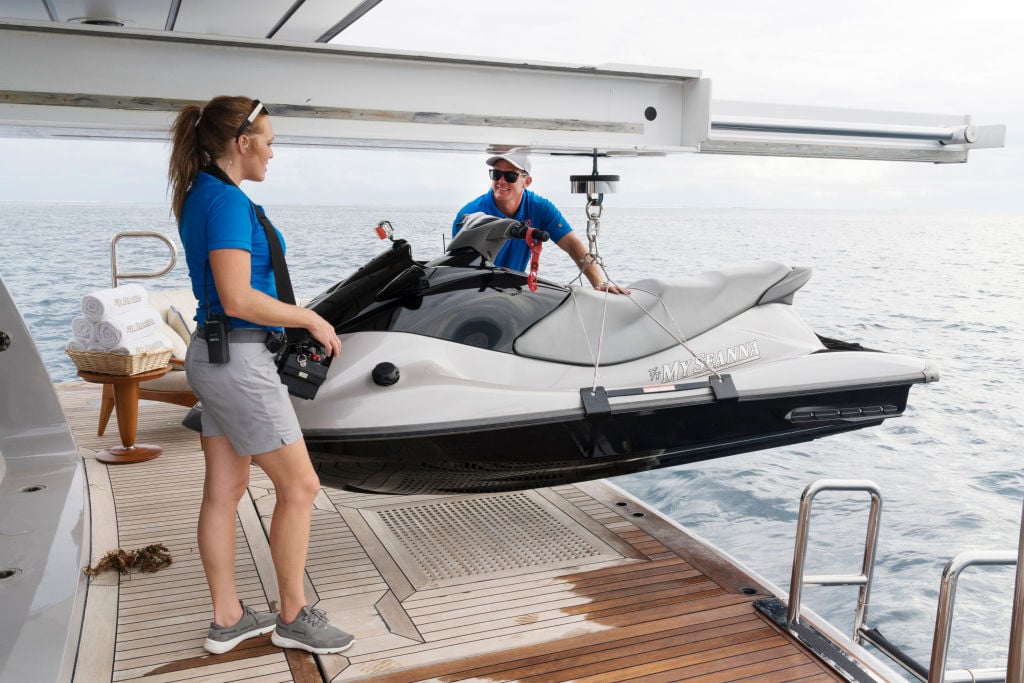 Gerber even asked to be shifted from being on at night to the morning so she could drop anchor. But her request fell on deaf ears. In fact, when deckhand Tyler Rowland joined the team late in the season, even he was allowed to drop anchor.
She enjoyed working for Captain Lee but thinks she could fly for Captain Sandy
Gerber said she didn't have much interaction with Captain Lee Rosbach during filming. But she craves a leader who could take her under their wing and really show her the ropes.
Viewers have seen the transformation that some crew members have made under Captain Sandy Yawn's leadership. The Below Deck Mediterranean chief's positive "can-do" attitude is infectious and is often seen when she interacts with her crew. Yawn likes to work side by side with her team, from working in the kitchen to deploying the slide.
Yawn saw the fire inside bosun João Franco and helped him move from deckhand to captain. She also knew third stew Kasey Cohen enhanced her resume and struggled. But Yawn also noted her work ethic and was supportive of the stew. "I feel like Captain Sandy really cares about what goes on with the crew and maintaining a well-rounded work environment," Gerber told Showbiz Cheat Sheet. "While everyone has their own job to do she makes sure you're aware she isn't opposed to stepping in if an extra hand is needed."
Gerber would love to move up the ranks
Gerber knows she'd need a supportive superior to gain the experience she needs to move up in rank. "When it comes to yachting, I'm still pretty green," she acknowledged. "My only experience is while working on the show."
She adds that fishing is definitely a more desirable position. "It's less catty of an environment and everyone is willing to pitch in on having a good time while incorporating their strengths and abilities on the job site," she says. "I'd consider a stint on a yacht during my offseason if I thought I'd be met with personalities more like my own and less stuck up in their own asses."
While she leans toward working in the fishing industry, she'd love to see how far she could go under Yawn's leadership. "I'd be more keen to work with Captain Sandy as I feel she would encourage me to work towards being a bosun," she says. "In no time I'm sure she would have me in that position as well as possibly take me under her wing and help to mentor me as a yacht captain."
And about that season of 'Below Deck'…
Gerber was a beloved crew member from her season. She keeps in touch with nearly everyone, including second stew Josiah Carter. Carter told Showbiz Cheat Sheet he had no idea how much grief Gerber was given from the deck team until he watched the show. "After we watched the show we thought, 'Oh my God, she's done really well because I would have killed someone,'" he laughed. Carter added he'd love to work with Gerber again and he too would love to work for Yawn.
Gerber also commented on her yachtie romance with Rowland. Rowland seems to be posting about Gerber quite a bit on Instagram lately. "Tyler and I still chat here and there but nothing romantic. He's still pretty young and I'm sure cashing in on that new celeb DMs he's probably getting," she laughed.