Does Ryan Seacrest Have Plans To Elope?
Ryan Seacrest recently got back with his girlfriend. It has fans guessing he's ready to tie the knot.
Maybe it's his youthful face or his charming smile, but for some reason, it's easy to forget that Ryan Seacrest is actually 44 years old. That means there is a pretty significant age difference between him and his ex, Shayna Taylor. She's 27, which is 17 years younger than Seacrest. 
Not only is there a significant age gap, but these two are very on and off. It seems like now they may be off, so it was still surprising for fans to hear that Seacrest's co-host, Kelly Ripa, encourages Seacrest to elope. 
Is Ryan Seacrest and Shayna Taylor's relationship really that serious?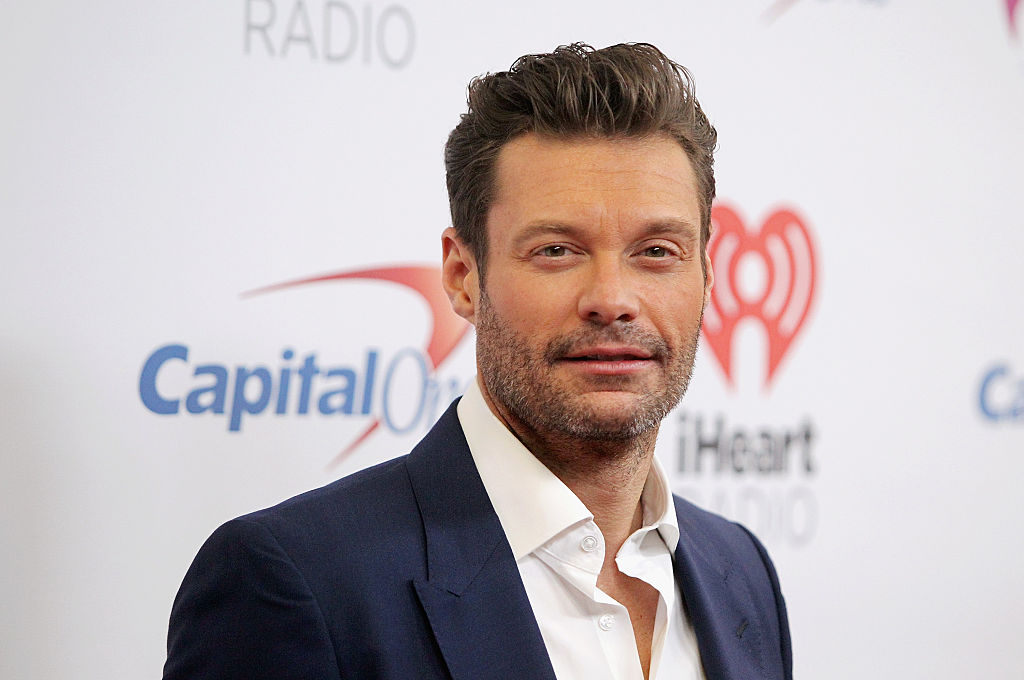 We would be surprised to find out that these two are serious enough to elope. They've known each other for a long time, but their relationship is actually pretty rocky.
Ripa doesn't care if they're serious enough to get married yet. When they do, she wants them to elope. Or if not, at least invite her.
On a recent episode of Live with Kelly and Ryan, Ripa discussed seeing a photo online of Seacrest and Taylor at a wedding and thinking it was their wedding. She admits she wasn't wearing her glasses, and that she was disappointed she wasn't invited.
Seacrest shot back, saying she's the one who always encourages him to elope. She reiterated that it's the best way to do things, in her opinion. 
"Yes, elope because it's very easy," she said.
Ryan Seacrest and Shayna Taylor met more than six years ago
Seacrest and Taylor met through mutual friends. She's a trained chef, and the two bonded over food. It's a pretty cute story, but unfortunately, it seems like it was not meant to be. They were together for about a year and a half before they broke things off.
They got together again in 2016, and things seemed serious. They moved in together, and Taylor seemed to get cozy with Ripa and Seacrest on their morning show.
The two split up again in February of 2019, although they're still close friends. They still go out on the town together, and they post about each other on social media. Fans hope that they'll get back together soon, but it doesn't seem like elopement is in their future.
Ryan Seacrest may have a full plate in the future
Seacrest might not be able to find the time to elope. Fans were nervous when he was left out of the announcement for American Idol. It's not clear if he will be back on the show for the new season.
His absence would be devastating. He's been one of the few constants on the show. He has been hosting since the beginning, and he credits his success to his work on Idol. 
Since the show gave him his start, it's ironic that he may be too successful for it now. He's hosting another show, Live with Kelly and Ryan, and that's definitely widened his fan base. What a lot of fans don't know is that he does a lot of work behind the scenes. 
Seacrest has his own production company, and you may have heard of some of the shows it produces. Keeping Up with the Kardashians is actually produced by Seacrest's company, among others. 
He's more than proven himself as a producer, and now he may have more work coming his way. There are rumors that he's in talks with Disney for a big contract. We can only speculate, but it seems likely that Disney will want him producing more hit series, which means he may not have time for Idol or marriage.