Does Sharon Osbourne Regret Getting So Much Plastic Surgery?
Sharon Osbourne first gained her notoriety when she starred on the MTV reality show The Osbournes. Since that time, she has gone on to star on several other reality shows, including being a judge on the X Factor, and is also a co-host on the daytime award-winning show The Talk. 
For the past few years, many fans have commented on the fact that Osbourne looks extremely young for her age. And while some of the reality star's appearances may be the product of good genetics, she has not been afraid to admit that she has had quite a bit of cosmetic surgery done.
In the past, Osbourne has said that she is completely done with having any more cosmetic surgery procedures done. However, she has recently changed her mind and decided to have another procedure.
Many fans are now wondering if the grandmother of three is regretting her plastic surgery procedure. So, does Sharon Osbourne regret getting so much plastic surgery? Here is what we know.
Sharon Osbourne had previously sworn off plastic surgery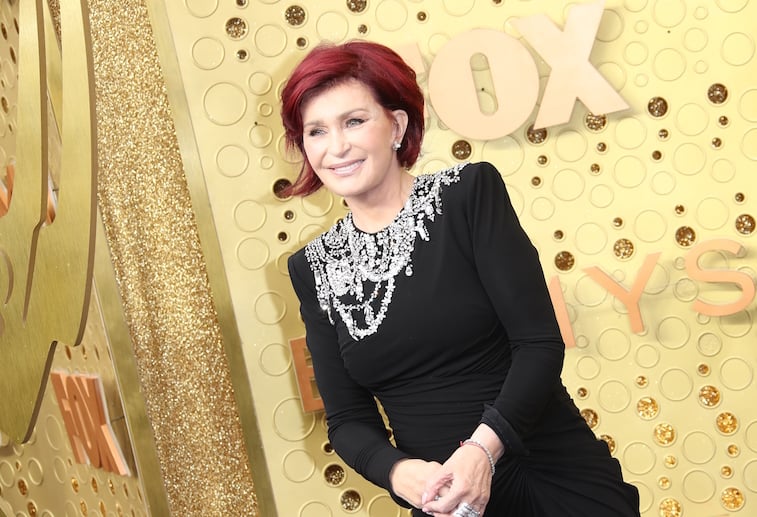 Back in 2012, Osbourne had declared that she was officially done with getting any more cosmetic surgery procedures done. According to People, Osbourne had a double mastectomy after she learned that she carried the gene for breast cancer.
Part of her decision to go through with the mastectomy was due to the fact that she had a breast implant that had ruptured and caused serious complications to her breast and to her health.
After her double mastectomy, she decided that she didn't want to have any more plastic surgery because she thought that it made her look too unrealistic.
"No more [plastic surgery], because I have been looking at pictures of myself recently since I started to lose weight and in a lot of shots, my face looks plastic at certain angles," Osbourne had said during an episode of The Talk. "I was like, 'Oh, dear. Oh, I should never have done that. Oh, that's a bad one.' So I'm like, 'No more. No more abuse.'"
Sharon Osbourne has decided she wants plastic surgery again
A couple of months ago, Osbourne had decided that she wasn't happy with the way she was starting to look, so she went in and had a facelift.
She showed her new look off on her talk show and said: "I had my neck done and my jowls… He kind of pulled it from the top of my head and put an elastic band on it. But everything was just lifted up so that it looks more refreshed."
While the 67-year-old certainly looked more refreshed and quite a bit younger, she had gone onto the Kelly Clarkson show a few weeks later and admitted that she was still unable to feel her mouth after having the procedure.
It is normal to have a little bit of numbness after you have any surgery, but Osbourne had sounded a little concerned about the fact that her mouth and lips were still numb months after having the procedure done.
Does Sharon Osbourne regret getting so much plastic surgery?
Osbourne had decided a while back that she would like to have her entire face redone and says that she plans to "look like a whole new Sharon." Obviously, she is aware of the complications that can arise during a cosmetic surgery procedure.
However, she had said in a previous interview that she had changed her mind about never having plastic surgery again after she realized that she was starting to look like her mother.
While Osbourne has had her fair share of problems when it comes to plastic surgery, it doesn't look like she really regrets having any of the procedures done. And as long as she is still healthy and is able to feel better about herself, then there is really no reason for her to stop the procedures any time soon.