Does Taylor Swift Regret Her Public Feud With Scooter Braun?
Taylor Swift is no stranger to public feuds. Whenever she feels that she has been wronged in any way, she has always been quick to let the world know exactly why she is so upset. In case you haven't heard the news yet, recently, Swift felt that she had been wronged by Scooter Braun and the feud became very public very fast.
Braun has become a very respected person in the music industry. Not only is he Justin Bieber's manager, but he also has strong ties with other prominent artists, like Kanye West.
Now that Swift has let the entire world know that she thinks Braun has taken advantage of her, many people are wondering if she will face any backlash for her decision? 
So, what exactly is Braun and Swift's dramatic fight over and will she regret her public feud? Here is everything that we know so far.
Scooter Braun and Taylor Swift's feud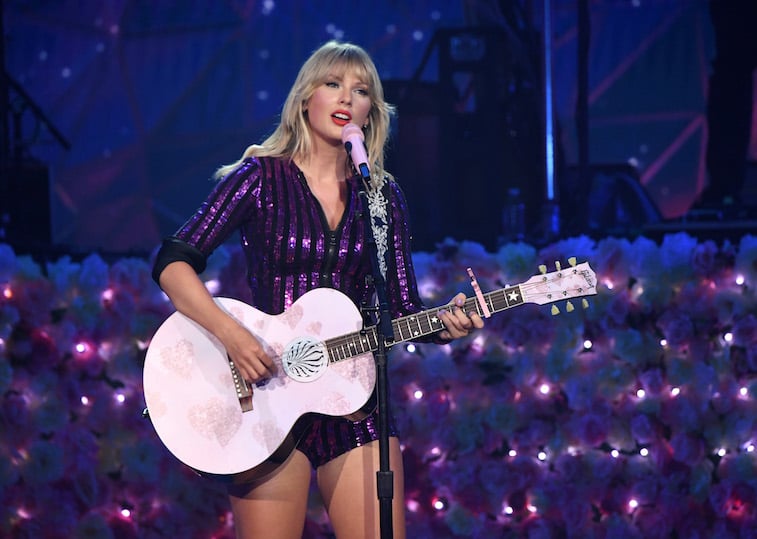 When Swift found out that her former records label, Big Machine Records, would be sold, she wasn't exactly thrilled, but she had accepted the fact that her former label company owned the rights to all of her music that she had made in the past and made peace with the fact that she would now be losing her life's work.
However, when she had heard the news that Braun would be the one that would be buying all of Swift's music, including her masters, she felt like she was in a nightmare that she could not wake up from. 
Braun is a high-profile music executive that manages some of the biggest names in music today. Some of his clients include Bieber and West. In the past, Swift has accused both of bullying her.
Swift also accused Braun of being behind some of their cyber attacks against her. She felt that she was never given the chance to buy back her music from her former label company or Scooter. She also believes that Scooter is keeping her music in order to hurt her.
Swift lashes out on social media
After Swift found out that Braun was now the proud owner of all of her music, she wrote a lengthy Tumblr post where she said that she felt hurt by not only knowing that Braun now owned her music but the fact that she was not told in private.
Instead, Swift claims that she found out that her masters were sold at the same time that the rest of the world did.
"Some Fun Facts about Today's News: I learned about Scooter Braun's Purchase of my masters as it was announced to the world. All I could think about was the incessant, manipulative bullying I have received at his hands for years," Swift wrote.
After that post went public, many celebrities hopped on the internet to voice their opinions about the feud. Celebrities like Bieber, Katherine McPhee, Demi Lovato, and Braun's wife, Yael Cohen Braun, all went on their social media pages to show support for Braun.
However, Swift also had her own list of celebrity supporters as well. Heidi Montag, Spencer Pratt, Iggy Azalea, and Todrick Hall were all quick to tell the world that they were #TeamTaylor all the way.
Does Swift regret making her feud with Braun so public?
According to E! News, a source close to Swift had said that she is very upset about what Braun has done to her and she has "zero regrets about making this public."
The source also went on to say "Taylor doesn't care if she has enemies and if all of Scooter's friends support him." And she is glad that she was able to "stand up to Scooter."