Does 'Teen Mom' Farrah Abraham Think She's a Good Mother to Sophia?
There are plenty of polarizing mothers on television, and Farrah Abraham has proven herself to be among them over the years. We remember when Farrah first got her start on MTV's 16 and Pregnant, and she followed that trajectory through with Teen Mom OG. Fans got a glimpse into what Farrah's life was like as a single mother — and though she's no longer working with the franchise, she still has a loyal following on social media who can't wait to see what business or reality TV series she'll be a part of next.
Farrah's parenting tactics have come under fire for years, but what does the star herself think of how she parents her 10-year-old, Sophia? Here's what she's said.
Farrah's choices as a mother to Sophia have been questioned for years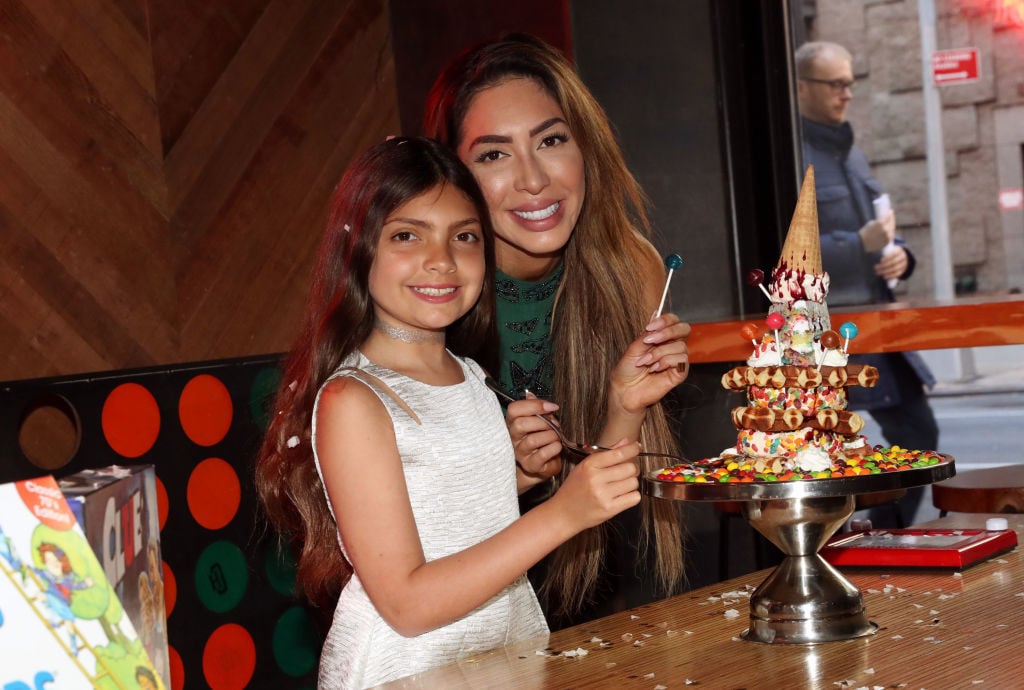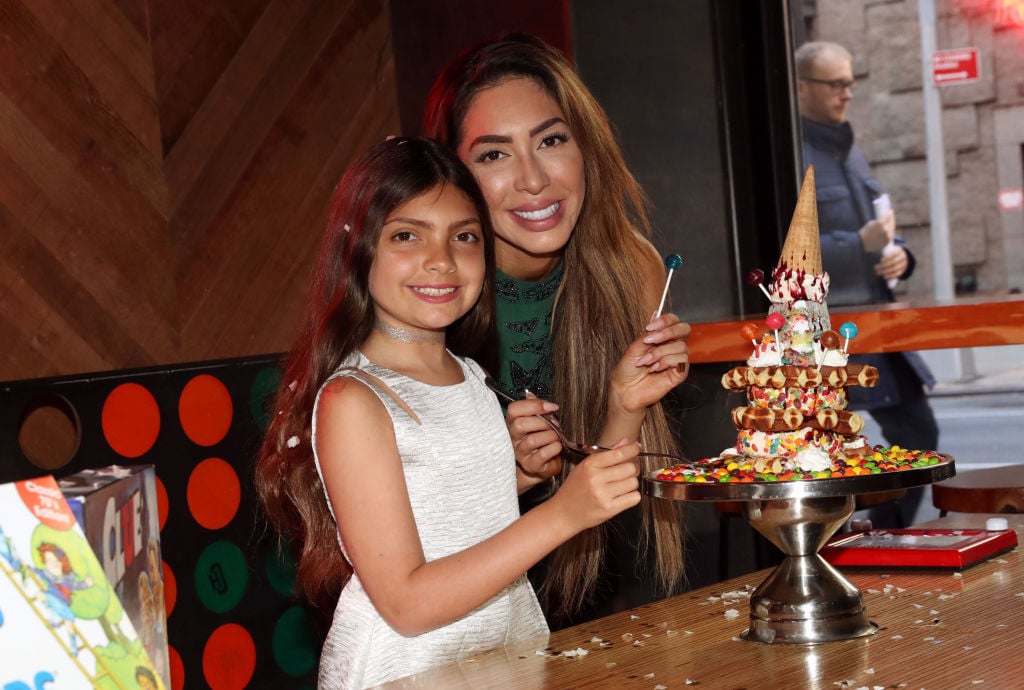 Farrah's received unwanted opinions regarding how to raise Sophia since her child was born — but that hasn't stopped the reality TV star from raising her daughter exactly the way she believes is best. While Farrah deserves respect as a single mother and a successful businesswoman, The Hollywood Gossip reminds us fans were totally unimpressed when she first explained that she needed regular breaks from Sophia. The publication recalls when Farrah said, "It's healthy that we have a break. She has her own life and is doing her own thing, and I'm doing mine." And that was only the beginning of the drama.
Over the years, we've also seen Farrah get ridiculed for allowing Sophia to have her own social media accounts. While Farrah maintains that she's the one overseeing all of these accounts, many believe it's still unhealthy for Sophia to have such a public online presence at just 10 years old. Not only that, but her followers often post inappropriate comments to Sophia's page. And even Farrah and Sophia's well-meaning followers have grown concerned that Sophia is internalizing the negativity.
Farrah stands by her tactics and continually calls herself a good mother
At the end of the day, through the tears and the drama, it seems Farrah still knows she's a good mother at heart. When she spoke to The Blast after Sophia recently turned 10, Farrah said, "I think I had, like, an epiphany this year that I actually am a really good mom. And I think it's so important for parents to just give themselves a pat on the back. I think when your kids hit 10 and you look back on everything that you've gone through and you're like, 'oh wow, we've made it this far and we're doing great', it's a big deal."
This isn't the first time Farrah's talked about how she considers herself to be an excellent mother to Sophia, either. On Face the Truth, Farrah also came face-to-face with several famous folks who disagreed with her decisions as a parent, TooFab reports. When Farrah came under fire (yet again) for allowing Sophia to have Instagram and Twitter, she told the panel, "I'm a mom and I'm a damn good mom," though the attack did make the Teen Mom star quite emotional. Nevertheless, Farrah hasn't let the negativity bring her down, as she reassured everyone that she knows what's best for Sophia more than anyone else.
Will Farrah ever change her parenting tactics? It's unlikely
Farrah may continually receive backlash both online and in person, but it's unlikely she'll ever change her methods of parenting. In Touch Weekly also reported that Farrah's chosen to homeschool Sophia so she can "come to more events" and experience the life of a socialite rather than live out an average childhood. "I didn't really want to make it about the bullying, dating, those things. It's focusing more on her studies, traveling the world if she wants to do that while she is going to school," Farrah added. No one can say for sure if that's exactly what Sophia wants, but it does look like the child is living quite the fabulous lifestyle, as she's always jetting off to somewhere new with her famous mother.
As for the fan opinions, we're sure both Farrah and Sophia will never be able to escape the online criticism. We'll have to see if Sophia continues her career in the spotlight as she rapidly approaches her teenaged years.
Check out The Cheat Sheet on Facebook!