Does 'Teen Mom' Star Farrah Abraham Wish She Was a Kardashian? Some Fans Think So
We haven't seen Farrah Abraham on Teen Mom in quite awhile since she was let go from the show, but that hasn't stopped the star from stealing the spotlight. While she first got her start on MTV's 16 and Pregnant, fans love catching up with her on her other reality shows or online on Instagram and Twitter. And though she still has plenty of fans who fully support her endeavors, the polarizing star gets plenty of raised eyebrows from what she chooses to post online, too.
More recently, Farrah posted a photo to Instagram that many of her followers were not loving. Here's why she's receiving some serious hate — and why everyone's accusing her of mimicking Kourtney Kardashian, too.
Farrah posted a racy photo to Instagram that immediately grabbed fans' attention
Farrah's no stranger to public criticism, but her most recent Instagram post may have received more backlash than anticipated. The photo depicts Farrah sitting in the nude after a shower with a few carefully placed objects to cover her body. The photo seems to be promoting her "Ambition Into Reality Entrepreneurship Master Class," which seems to be a program for budding entrepreneurs that she's explained in prior posts.
Fans paid no mind to what Farrah was attempting to promote and instead took to the comments section of her Instagram to explain the poor editing mistakes they noticed in the nude photo. The Blast explains one commenter wrote, "Omg this is horrible editing! Where is your belly button?!?!" And others noted how she may be desperate for extra cash due to recently being sued for hundreds of thousands of dollars. As another one of her followers commented, "lol she's not making money! She's being sued left and right and just moved back in with daddy."
Fans mentioned it looks just like a photo Kourtney Kardashian posted in early March
It wasn't just Farrah's choice to take another nearly-nude photo that sparked backlash. Fans took serious issue with how much Farrah's photo looked like the photo Kourtney Kardashian took when she was promoting her new brand, Poosh, in early March. Kourtney's photo also shows her wearing a towel around her head while using her laptop and a cup of coffee to cover herself appropriately.
The uncanny resemblance between the two photos certainly didn't go unnoticed. Daily Mail Online notes one of Farrah's followers commented on the post, "Kourtney did it first and it makes you look pathetic, jealous & insecure (per the usual). This isn't the 1st time you've copied something the Kardashians have done. Kourtney looks fabulous. You on the other hand … Nice airbrushing, Photoshop and filters." And this fan was far from the first to note the similarities between the two photos. "You will never be kourtney kardashian," another one of Farrah's followers commented.
Farrah's been accused of following in the Kardashian's footsteps in the past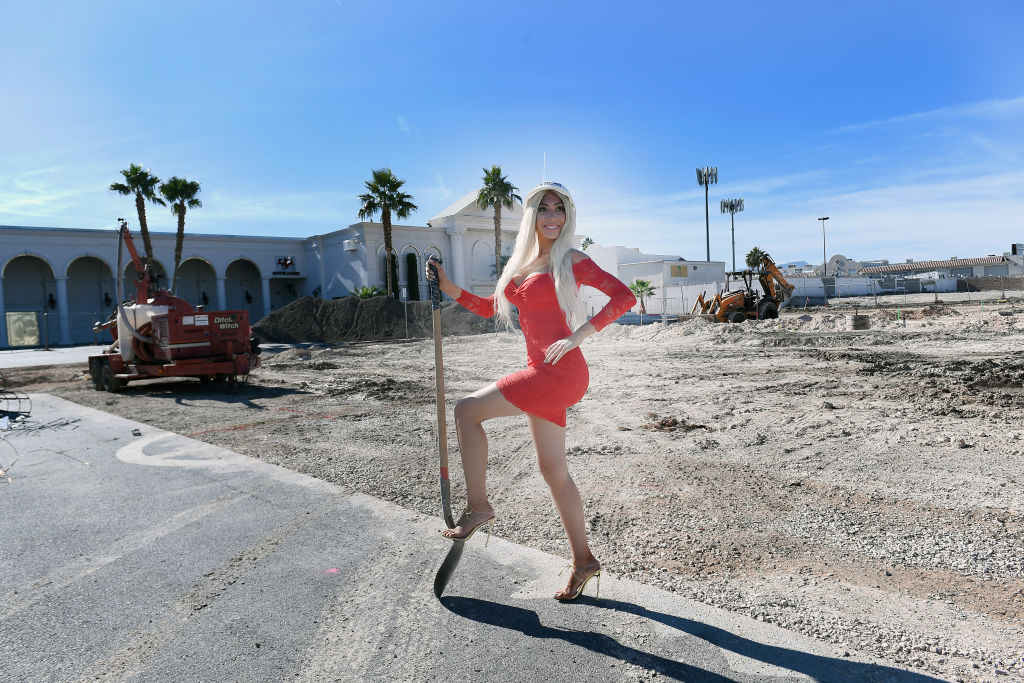 While this may be the first time Farrah's Instagram photos have been compared to the Kardashian's, the Teen Mom star has been accused of following in the Kardashian's footsteps before. Life & Style notes in more recent years, Farrah seems to be emulating Kim Kardashian in her looks and the way she's taking her photos. And Entertainment Tonight reports that back in 2016, Farrah even mentioned she thinks her success has "surpassed" that of Kim's and that she's "doing very well, if not better." Daily Mail Online also explains that Farrah's career path isn't so different from the Kardashian's, as she's been on multiple reality TV shows and has also attained fame through an adult film.
Is Farrah really emulating the Kardashians and trying to be just like the ultra-famous family? We're not sure — but we do know that Farrah's extremely proud of all of her endeavors and shows no signs of stopping.
Check out The Cheat Sheet on Facebook!