Does the 'Below Deck' Twitter War Between Captain Lee and Caroline Hint at an Explosive Reunion?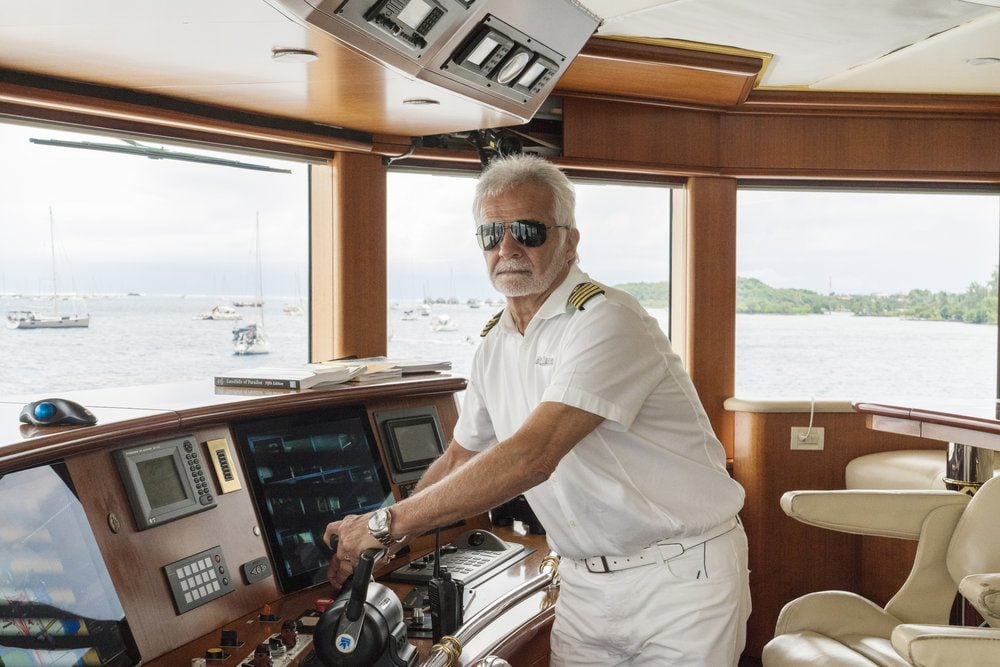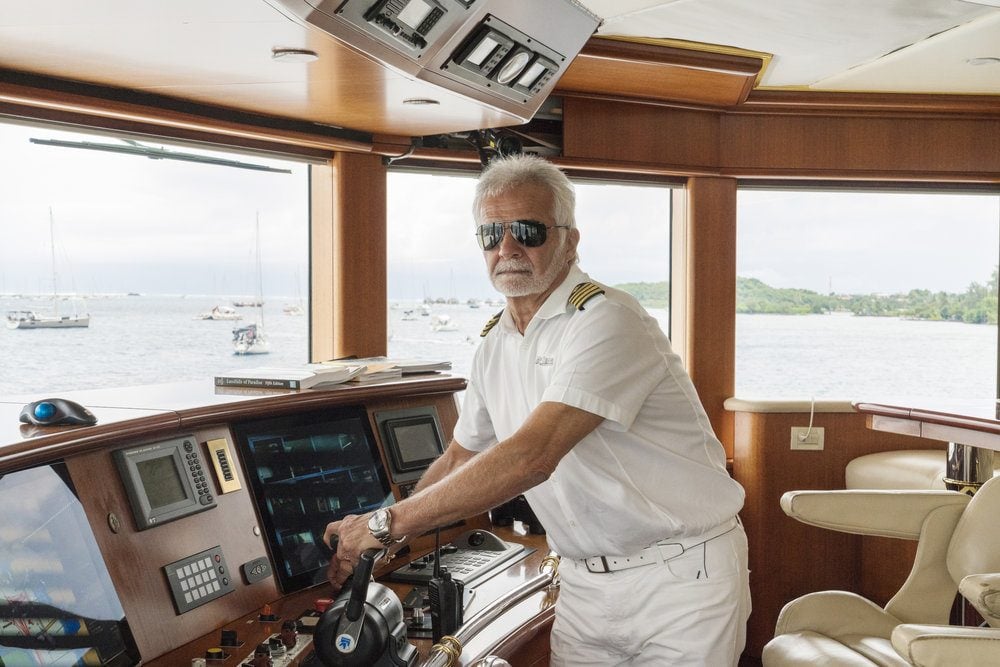 By now it is no secret that a storm is brewing on Below Deck. From the deck crew going MIA and a crew member falling overboard to the ongoing weirdness between third stew Caroline Bedol and bosun Chandler Brooks (and the rest of the cast). The entire season is living up to the drama it promised.
Although the charter is over, plenty of activity continues to rage on Twitter. Some crew members are radio silence (Chandler Brooks), whereas others live tweet during and after the show. Captain Lee Rosbach is an adept social media user, who typically responds quickly to his fans, often retweeting fun comments. And while Rosbach seems to enjoy interacting with fans and crew, he and Bedol's social interaction has been nothing but harsh.
So what is happening between a captain and third stew on Twitter? And do the tweets hint that an explosive reunion is on the brink?
Limping, not limping
Bedol came aboard the My Seanna as an experienced crew member. She begins the season with a considerable amount of pep in her step, despite feeling a little left out from the rest of the interior crew. However, Bedol wakes up with a foot injury (or a bug bite) that causes her foot to swell as she expresses she is in significant pain.
Chief stew Kate Chastain seems concerned and sends her to a physician. And while the doc sends Bedol back with medication and instructions to rest, she continues to struggle with pain. On November 6, Rosbach tweets, "Limping, not limping, I just don't get it. I must be missing something here."
To which Bedol responds, "Yet another attempt to discredit me. THIS IS COMING FROM A CAPTAIN AND AIMED AT THE LOWEST RANKING CREW MEMBER."
And then there's the laundry
https://www.instagram.com/p/BosFJKDHMY3/
Like every season on Below Deck, laundry is its own character. Although the entire interior crew is seen managing the massive amount of laundry, Rosbach tweets, "Can you do laundry @josiahcarter_ , no problem, turned around. Boom, thats how sh*t gets done."
Second stew Josiah Carter sends Rosbach a nice response, "Always, thanks @capthlr." But Bedol takes the tweet as an affront to how she did her job. "he implies I am doing a bad job…7 months later….on twitter. Seems quite odd. I wonder what his motive is," she tweeted back.
Rosbach tries to clarify his tweet. "I was merely pointing out how refreshing it was to be able to give someone a task and not get grief in return and was complimenting @josiah on that ability. Nothing was directed towards you. Don't make the mistake of inserting something that isn't there."
Somehow #metoo got involved?
A follower responded to the laundry thread saying that Bedol probably felt guilty for "milking the situation." To which Bedol tweeted back, "No. The ones who should feel guilt are those forgetting how we banded together just months ago to stand behind women who felt VOICELESS against men with rank and in positions of power."
Former Below Deck bosun Kelley Johnson jumped in. "I just saw a crew member try to bash @capthlr with #metoo and him being a man of rank. He is nothing but professional with the crew. Even when we didn't see eye to eye he was professional. Don't try to drag someone down because you don't like the consequences of your actions." Bedol caught wind of the tweet and responded, "Then that's on me. Let me clarify, I wasn't even hinting it. The #MeToo crusade represents something powerful, and I wouldn't casually associate it with this specific matter. But, I do also stand with the #metoo movement. ( topple the patriarchy!)."
Perhaps realizing this thread was getting out of control, Bedol tweeted, "#BelowDeck fans, this was not a #metoo moment. I pointed out that feeling voiceless against someone in a position of power is something we recently addressed. I regret that my words insinuated sexual assault at the hands of @capthr This was not my intention."
The reunion looks epic
A fan tweeted to Rosbach, "Can't wait for the reunion!!!" To which Rosbach responds, "Oh, me either, I am salivating like you would not believe. Can't hide from the truth." That's when Bedol swooped in and threw this down. "Exactly. Can't hide from the truth, sir. Try as you may. The reunion will be the first time you are forced to face it. What you did to me on that boat was horrific. And it will soon come to light. The truth is no friend of yours."
Then she went deeper when a fan asked for clarification. "Hint: you very well might find yourself questioning everything you believed to be true about him." Bedol adds, "It's sad. Yes my issue was inconvenient but I assure everyone, it was no calculated move. It's becoming clear to others what's going on here. Now all they need is a motive. (It's coming)."
Keep in mind, it may not be just Bedol who has a confrontation with Rosbach. In another thread, Rosbach slams (likely) bosun Chandler Brooks. "Yeah, were doing all the things that we do on charter yachts all the time. And you own none of it and dump on your crew. Shame on you sir. I'll say it here, to your face, or anywhere."
Start popping the popcorn and buckle up because this season isn't even close to being over.