Does the 'Bringing Up Bates' Family Abide By the Same Strict Courtship Rules As the Duggars?
We've been watching the Duggars for years thanks to shows like 19 Kids and Counting and Counting On. Fans remember when the oldest kids in the family were just entering adulthood — and now, they're growing up fast with spouses and families of their own. There's certainly a lot of fascination when it comes to the Duggar way of life, and there seems to be another family that's shockingly similar (and, of course, friends with the Duggars, too). The Bates family from the show Bringing Up Bates is also a family of 21, and they follow strict Christian fundamentalist rules as well.
If there's anything the Duggars are known for best (aside from having a huge family), it's for having strict rules regarding dating — and fans are wondering if the Bates family abides by the same principles. Here's what we know.
The Duggars do not believe in any physical touch before marriage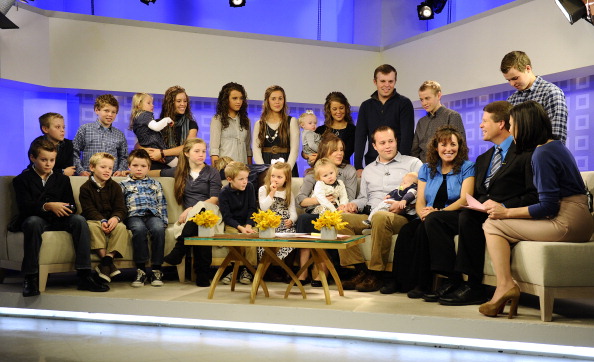 Dating a Duggar is certainly unlike dating many others, as there are strict courtship rules that must be followed. It's also important to note that the Duggars don't casually go on dates, either. Every courtship is approved by the family patriarch, Jim Bob, TLC reminds us, and the hope is that marriage is the end result. While not all courtships work out, most do, as the Duggars have wedding bells in mind from the moment they meet their approved date.
Once a Duggar has entered a courtship, they can go on dates with their significant other — but they must have a chaperone in attendance to make sure nothing too scandalous happens. Not only that, but the Duggars are not allowed to hold hands with the person they're courting, and all hugs must be from the side. All kissing is to be done after they're married, and of course, the Duggar women are to be dressed ultra-modestly as to not bring impure thoughts during the courtship.
The Bates are seemingly much more lenient when it comes to dating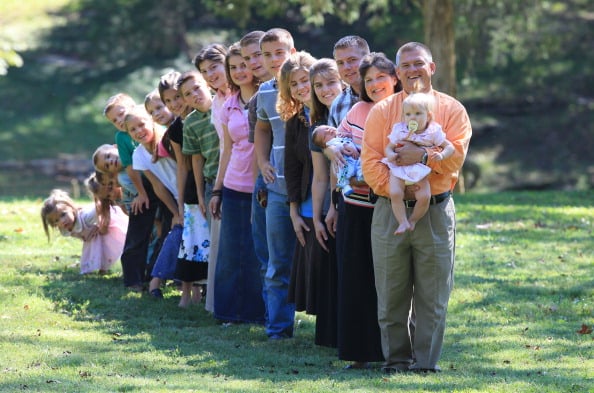 There are a ton of similarities between the Bates and the Duggars. Both families believe in keeping the women modest, as SheKnows reports all of the Bates women are to only wear long skirts instead of pants, and both families also don't believe in contraception. As for courting, the publication also notes that chaperones attend dates for the Bates as well to ensure nothing gets too out of hand — and ideally, their first kiss isn't until they're married, either.
The Bates seem to be a little more lenient on some of these strict courtship rules, however. Kelly Bates has written on her blog about her feelings on dating in her family. While she believes in looking for the right companion instead of dating around, she also stated that sometimes courtships just don't work out, and there's no need to rush. "Although no one wants a long drawn out 7 – 14 year relationship like Jacob had, it doesn't make sense to tell couples they should have to rush and get married in 3 months either. The couple misses so much that way," she wrote.
Kelly also stated that while she believes in maintaining "purity" prior to marriage, she also understands her kids can make decisions for themselves once they reach adulthood. "We think if a couple is old enough to think about getting married, they're plenty old enough to learn to talk to God and each other, and make some decisions for themselves," she added. This seems like a much more modern approach than what the Duggars practice.
The Bates also leave time for college instead of rushing right into marriage
Ideally for the Duggars and the Bates, everyone would find their perfect match — but the Bates seem to be less in a hurry to marry than the Duggars are. In Touch Weekly reminds us the Bates family understands that there's more to life than just your relationship, and for that reason, they encourage their children to attend college. All of the kids go to Christian universities, of course, and they were homeschooled prior, but this still seems more modern than the Duggar approach. None of the Duggar women and barely any of the men have taken steps to achieve higher education.
No matter what their differences are, it's clear the families are still good friends and appreciate how they both live. And many are hoping for a Bates/Duggar courtship in the future. If that happens, we'll have to see how their dating rules mesh.
Check out The Cheat Sheet on Facebook!