'Doll & Em' Stars Match Fey and Poehler's Smart Feminist Humor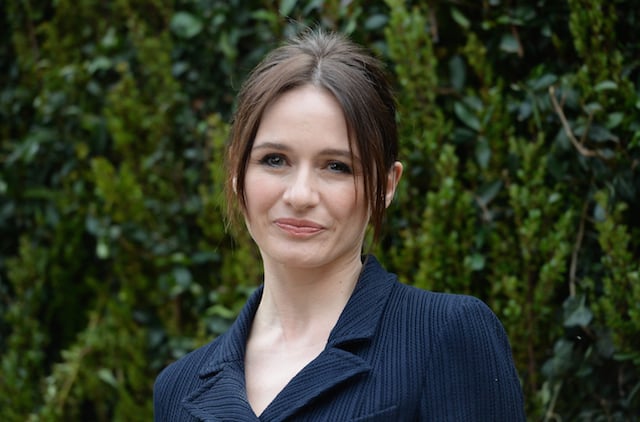 The Newsroom wraps up its third season soon, but British actress Emily Mortimer will be staying on HBO with a very different series. Doll & Em, Mortimer's Hollywood parody written with and co-starring her real-life best friend Dolly Wells, has been picked up for a second season by the network, according to The Hollywood Reporter. The show follows the two characters as they attempt to negotiate their longtime friendship after the Hollywood actress Em hires the heartbroken Doll as her new personal assistant.
The show premiered this spring to generally favorable reviews and a 63 Metascore, with Mortimer getting cameos from celebrities like Susan Sarandon and John Cusack to play themselves in the first season. At first Doll feels out of place in Hollywood, away from her native London, running around to get lattes for her best friend. After a while, though, she begins to thrive, and in an All About Eve-type twist, even auditions for the same role as Em.
This show has shades of Tina Fey and Amy Poehler, given it's a comedy written by and starring real-life female best friends that addresses sexist and ageist Hollywood issues. Basically, this show is the type of project that Poehler and Fey fans dream about the pair eventually pursuing, though the humor on Doll & Em is much more low-key than the zaniness typical of the American comedians.
In the second season, HBO says Doll & Em will go to New York City and write an Off Broadway play about their friendship in an attempt to gain more equal footing through collaboration after the events of the previous season. They manage to convince Evan Rachel Wood and Olivia Wilde to play the lead roles, while Ewan McGregor and Mikhail Baryshnikov are also promised as guest stars. Hilarity ensues as Wood and Wilde begin to lose faith in the project. All six episodes will again be written by Mortimer and Wells.
Reviews of the show's first season pointed out that the idea of real-life best friends playing best friends on a TV show that they co-create is almost the basis of a Hollywood parody in and of itself, but Mortimer and Wells handle the task admirably. "What sets it apart from many other arch, self-mocking looks at Hollywood is that the central problem — the unspoken enmity between loving friends — could happen anywhere, at a university, in a congressional office or in a beer bottling plant. The story is framed by the outsize absurdities of show business, but Doll & Em is a character study in miniature," The New York Times said in a review.
This series is quite different from The Newsroom, the Aaron Sorkin TV journalism drama that Mortimer also stars on and is about to wrap up after completing its third season. On that show Mortimer played MacKenzie McHale, an overseas journalist who returns to the U.S. from a long jaunt abroad to become the new executive producer of her ex-boyfriend's cable news program, News Night. Sorkin has said that The Newsroom may be his last television show. The Oscar-winning screenwriter got his start on TV but seems to be more interested in concentrating on film, including an upcoming biopic about Apple founder Steve Jobs.
Mortimer also has several movies coming up. She recently completed the drama Ladygrey with Jérémie Renie and Peter Sarsgaard. She co-stars alongside the indie world's best of the best in next year's Ten Thousand Saints, currently in post-production. That movie also stars Ethan Hawke, Hailee Steinfeld, and Emile Hirsche and is about a teenager in the 1980s who leaves rural Vermont to live with his father in New York City's East Village. The actress is currently filming the sci-fi thriller Spectral, which is about a supernatural force that takes over New York City. That movie is set to come out in summer 2016.
This TV show is the kind of project that fans of Fey and Poehler would kill to see those actresses take on, but for now, a more muted, British version of the pair can be seen negotiating their own show business friendship on HBO for a second season soon.
Follow Jacqueline on Twitter @Jacqui_WSCS
More from Entertainment Cheat Sheet:
Want more great content like this? Sign up here to receive the best of Cheat Sheet delivered daily. No spam; just tailored content straight to your inbox.