Dominic Chianese: How Much Is the Immortal 'Sopranos' Star Worth?
There is an incredible scene about halfway through the first season of The Sopranos. In it, aging mob boss Corrado "Junior" Soprano delivers a message to his strapping nephew, Tony (himself a boss), who just entered his hangout. "Out. Next time you come, you come heavy — or not at all."
In the hands of another actor, it might have sounded like a punch-line coming from an old man. But it came from a pro: Dominic Chianese, an actor whose credits include The Godfather: Part II. (He played Johnny Ola.) Today, it's hard to imagine the classic HBO series without Chianese's presence.
He was just as comfortable mocking Tony for not having "the makings of a varsity athlete" as he was sending up retirement culture. ("Even the coffee is old in here," he tells Lydia in a scene at her nursing home.)
Taken in the context of his career as an actor and musician, The Sopranos only represents a sliver of Chianese's work. Yet it may be his most recognizable role — and it was probably the most profitable in his career. Here's a look at the career and net worth of the 88-year-old actor.
From 'Dog Day Afternoon' to over 50 episodes of 'The Sopranos'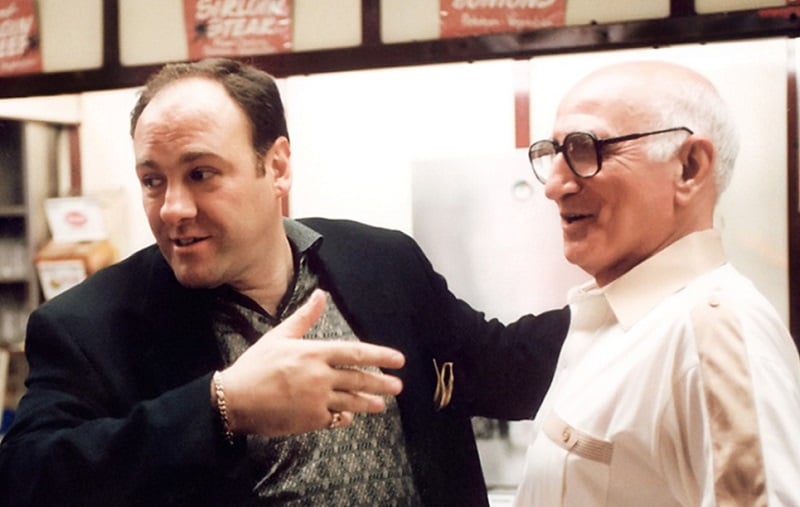 By the time he got his big film break in the sequel to The Godfather, Chianese was already in his 40s. The roles he landed next came in one must-see '70s New York movie after another.
In 1975, he teamed up again with Al Pacino in Dog Day Afternoon. The following year, he appeared in All the President's Men with Robert Redford. In '78, had a part in the Harvey Keitel classic, Fingers. Before the decade ended, he worked again with Pacino in …and justice for all.
After doing mostly TV work in the '80s, Chianese got back into films in the 1990s. By the time he landed the part of Junior on The Sopranos, he was in his late 60s. But it definitely wasn't too late to cash in on his acting talents.
Over the eight years the show was on the air, Chianese appeared in over 50 episodes of the show. Watching it these days, you can say he never missed with his portrayal of Junior.
Chianese's net worth estimated at $15 million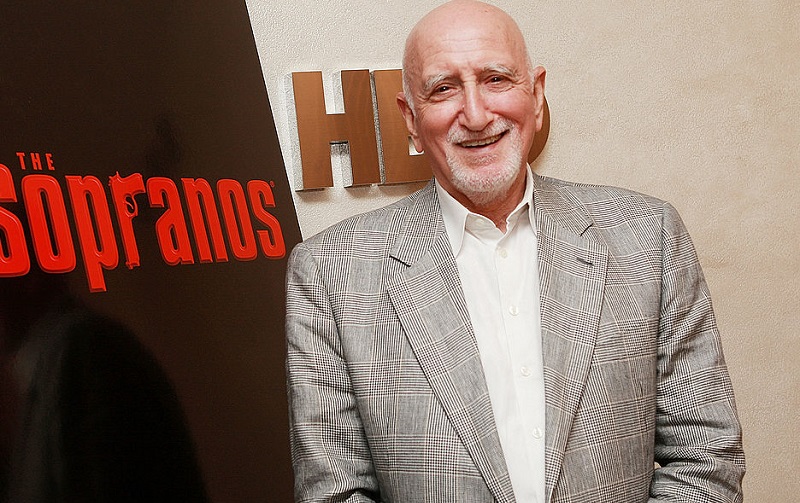 With a character actor like Chianese, it's harder to get salary information. However, looking at the salaries of other supporting Sopranos actors (including Drea de Matteo), it's safe to guess he was making well over six figures by the end of the series.
When Celebrity Net Worth estimated Chianese's fortune a few years back, the site pegged it at $15 million. That figure may very well have grown since. Chianese continued working on high-profile shows like Boardwalk Empire (12 episodes) and The Good Wife (five episodes).
As Chianese inches closer to his 90th birthday, he's not slowing down. He'll appear in The Village, a series starting in late March on NBC. He's also signed on to play the lead in Umberto D. (a remake of the De Sica classic).
What keeps him so young? Our guess is his music — which you may have heard on two Sopranos episodes — and the sheer joy he seems to have when working on an acting project. Chianese loves what he does, and it seems to be infectious for everyone who works with him.
Check out The Cheat Sheet on Facebook!