Donald and Ivanka Trump Moments That Totally Weird Us Out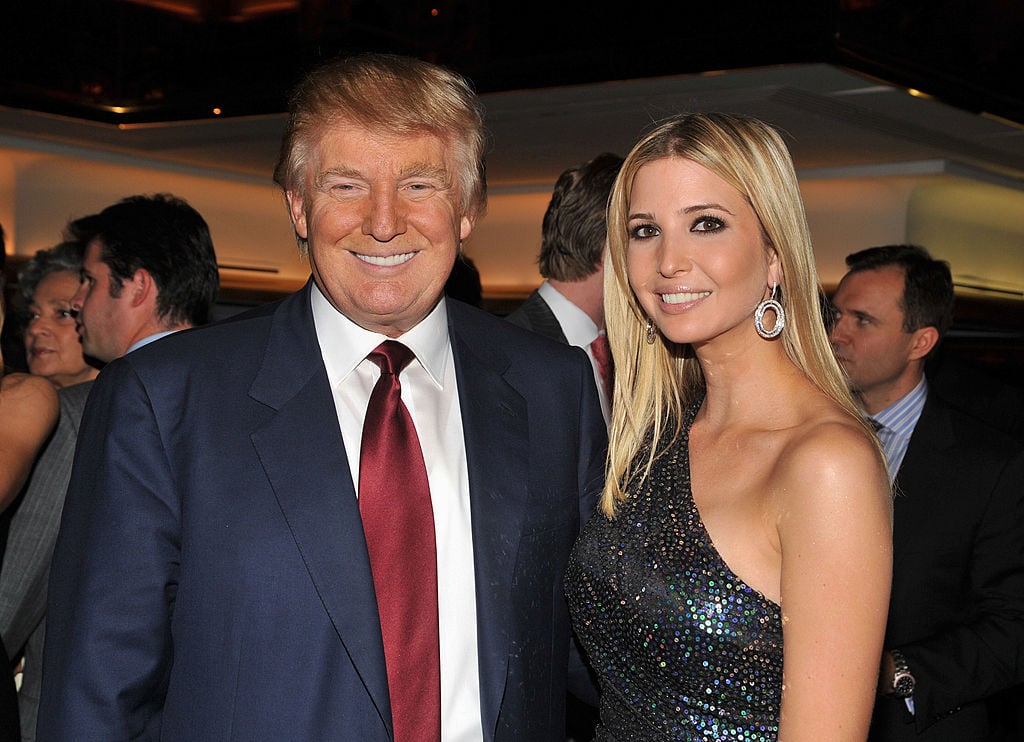 It's obvious that Donald Trump and his daughter are quite close. While that could be all well and fine, disturbing comments Trump has made about Ivanka Trump over the years have made their close relationship a bit unsettling.
From the shocking thing Trump said he has in common with his daughter to the seriously cringe-worthy admission he made in an interview (No. 9), these moments between Trump and Ivanka will totally weird you out. 
1. Calling his daughter 'hot'
Trump has been making creepy comments about his daughter for years. Back when Ivanka was just 16 years old, she'd hosted the 1997 Miss Teen USA pageant.
According to The Independent, Trump turned to Miss Universe and asked her, "Don't you think my daughter's hot? She's hot, right?"
Next: He made one disturbing comment after another.
2. He'd date her if she wasn't his daughter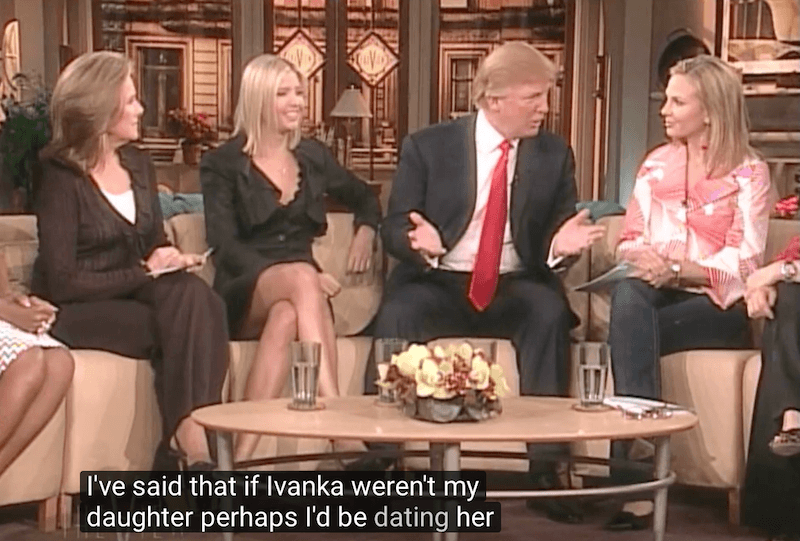 During an interview on The View, Trump made more than a few disturbing comments about his daughter. Right off the bat, he willingly engaged in conversation about Ivanka posing for Playboy. After noting, "I don't think Ivanka would [pose nude] inside the magazine," he added, "She does have a very nice figure."
Somehow, it gets more disturbing. He claimed, "If Ivanka weren't my daughter, perhaps I'd be dating her."
Next: He didn't mind Howard Stern calling her this.
3. Agreeing that Ivanka is 'a piece of ass'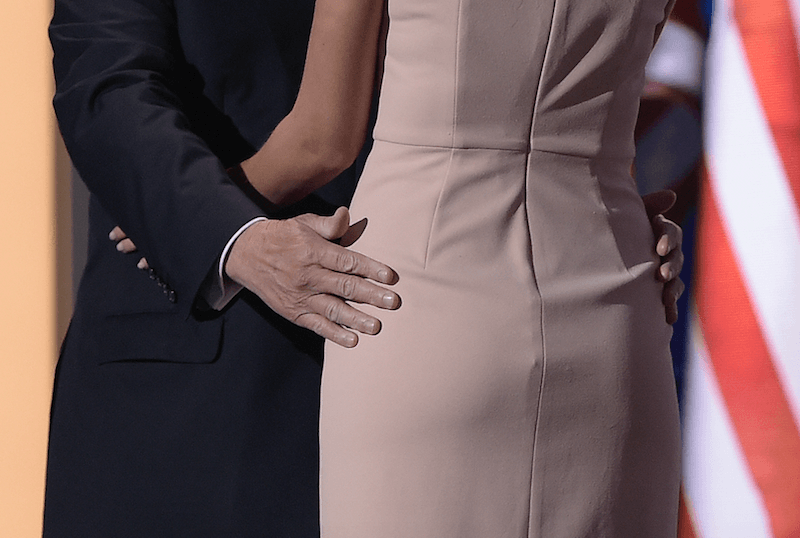 While sitting down on The Howard Stern Show in 2004, Trump was in agreement with the host that Ivanka is "a piece of ass."
After Trump commented, "My daughter is beautiful, Ivanka," Stern asked, "By the way, your daughter … Can I say this? A piece of ass." Trump didn't hesitate to agree, simply responding, "Yeah."
Next: No father should ever use this word to describe their daughter.
4. Discussing Ivanka's 'voluptuous' body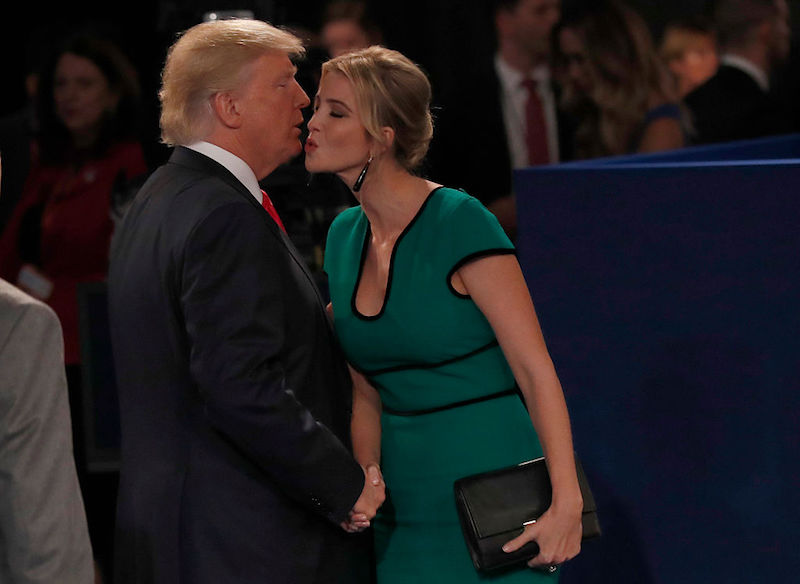 Trump has made disturbing comments about his daughter with Stern on more than one occasion. In 2006, when Trump returned to The Howard Stern Show, they moved their conversation specifically to Ivanka's breasts.
Stern commented that Ivanka "looks more voluptuous than ever," and even asked if she'd gotten implants. Rather than shutting down discussion about his daughter's breasts, he responded that she didn't get implants.
Trump even added, "She's actually always been very voluptuous. She's tall, she's almost six feet tall and she's been, she's an amazing beauty."
Next: You won't be able to look at this without cringing.
5. This Vanity Fair photoshoot
Trump didn't even need to say anything for us to get creeped out by this moment. Leave it to the internet to find this disturbing shot from a Vanity Fair photoshoot, taken at Mar-a-Lago. Ivanka was just 15 years old in this photo, making the cringey lap-sitting and face-caressing that much more uncomfortable.
Plus, as social media users pointed out, the statue they're sitting on just adds to the discomfort of the whole thing. "WHY DOES THIS EXIST?!?," a Twitter user wrote. "Why are parrots having sex? You weirdos!"
Next: This is Trump's favorite thing he has in common with Ivanka.
6. 'Sex' is Trump's favorite thing they have in common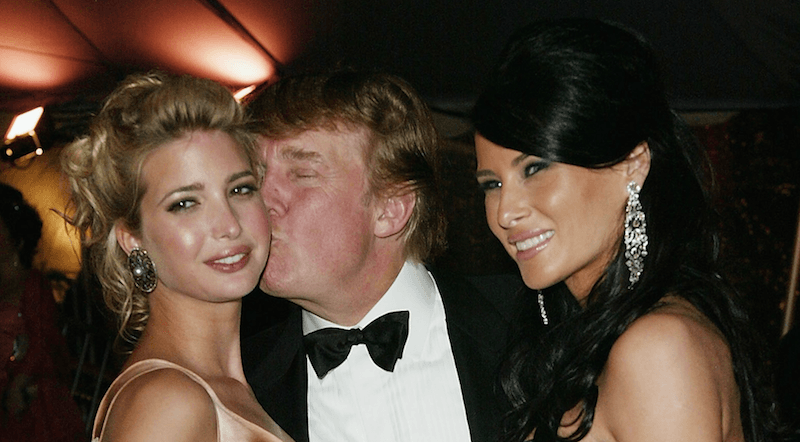 During a joint interview on The Wendy Williams Show in 2013, Trump and Ivanka gave very different answers to the same question. Williams asked them what their favorite thing was that they had in common, to which Ivanka replied, "Either real estate or golf."
Then, Trump made it weird. He claimed, "Well, I was going to say sex, but I can't relate that to her." The fact that "sex" even came to his mind makes us cringe, but him saying it out loud made it that much worse. He took the sex talk even further in another interview (No. 9).
Next: This innocent term turns disturbing with context.
7. Ivanka referring to him as 'daddy'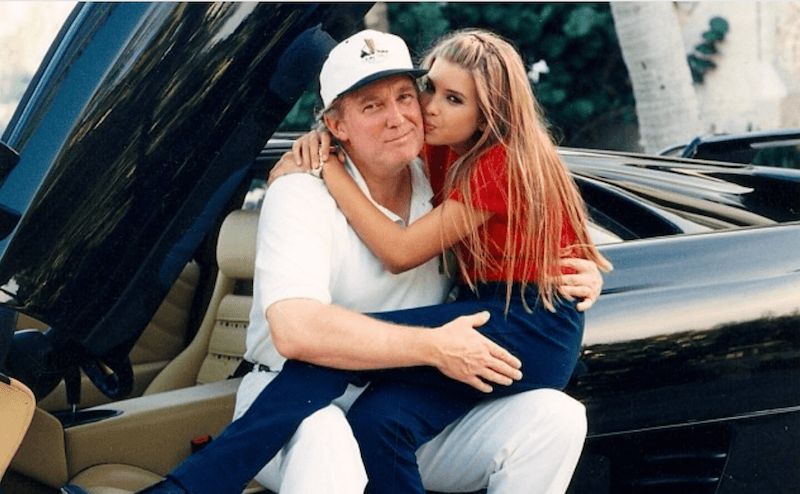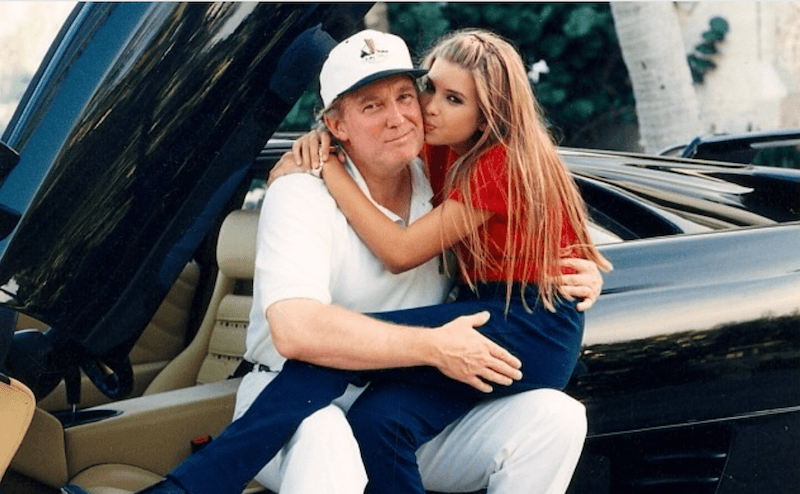 While delivering a speech in North Dakota on tax reform in 2017, Trump shared a conversation he'd had earlier with Ivanka. "[Ivanka] wanted to make the trip. She said, 'Dad, can I go with you?' She said actually, 'Daddy, can I go with you?' I like that, right?" Trump recalled.

Sure, children can call their father "daddy" without it being scandalous. However, when you're a woman in your mid-30s and you consider all the controversial moments Ivanka has had with her father, the term "daddy" becomes pretty cringe-worthy.
Next: Trump again objectifies his own daughter
8. Objectifying Ivanka
Most women feel as though they can relax around their fathers, and they won't have to be subjected to the same objectification they must deal with in the world. However, that clearly isn't the case with Trump and Ivanka.
On The Howard Stern show back in 2003, Trump made yet another disturbing comment, saying, "You know who's one of the great beauties of the world, according to everybody? And I helped create her. Ivanka. My daughter, Ivanka. She's 6 feet tall; she's got the best body."
Next: Does Trump really wish he wasn't her father?
9. If he wasn't married and her father …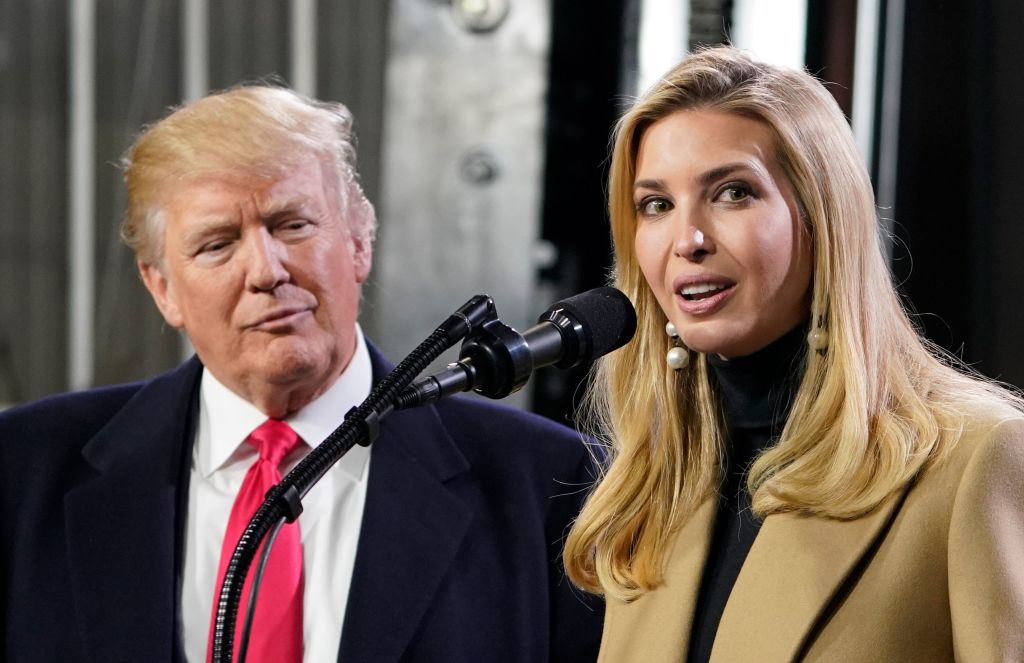 In a Rolling Stone interview from 2015, journalist Paul Solotaroff interviewed Trump and his children.
After meeting Ivanka, he sang her praises to Trump who quickly quipped, "Yeah, she's really something, and what a beauty, that one. If I weren't happily married and, ya know, her father …"
Next: Trump ruined a moment on The Dr. Oz Show that had to be edited out.
10. Things get weird on The Dr. Oz Show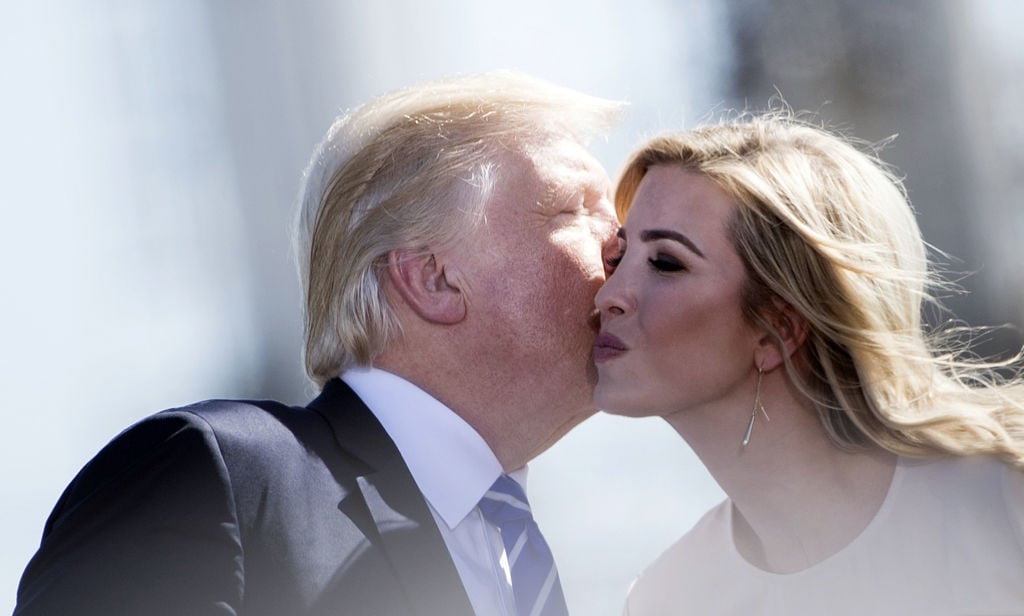 In 2016, while on The Dr. Oz Show, Trump declared how much he loved kissing Ivanka. After Dr. Oz commented on how lovely it was to see a father kiss his daughter, Trump commented that he kissed Ivanka, "with every chance [he] gets."
The comment was edited out of the final show.
Next: How did Ivanka feel about Trump's jaw-dropping Access Hollywood tape?
11. A highly disturbing comment
Apparently, Trump's fascination with Ivanka started well before she was an adult. Washington Post columnist Richard Cohen reported that when Ivanka was just 13 years old, her father asked, "Is it wrong to be more sexually attracted to your own daughter than your wife?"
The Post reportedly removed the quote from the column before it was published. How disturbing!
Next: He compared Ivanka to an adult film star. 
12.  He compared Stormy Daniels to Ivanka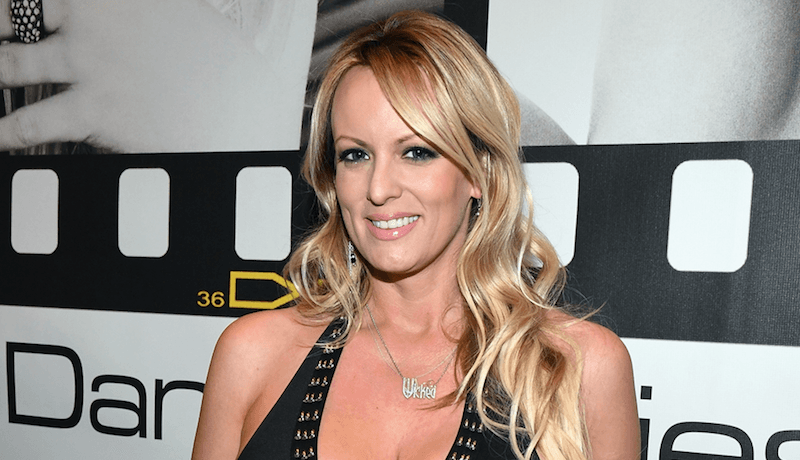 By now, you've probably heard of Stormy Daniels, the adult film star who claims she and the president had an affair in 2006 while Melania was pregnant with their youngest son, Barron. Well, it turns out even she reminded Trump of his daughter, despite how creepy that may sound.
During an interview with In Touch in 2011, Daniels admitted that Trump once compared her to Ivanka. "He told me once that I was someone to be reckoned with, beautiful and smart just like his daughter," she said.
Next: The Apprentice crew recalls his disturbing behavior. 
13. He talked about her on the set of The Apprentice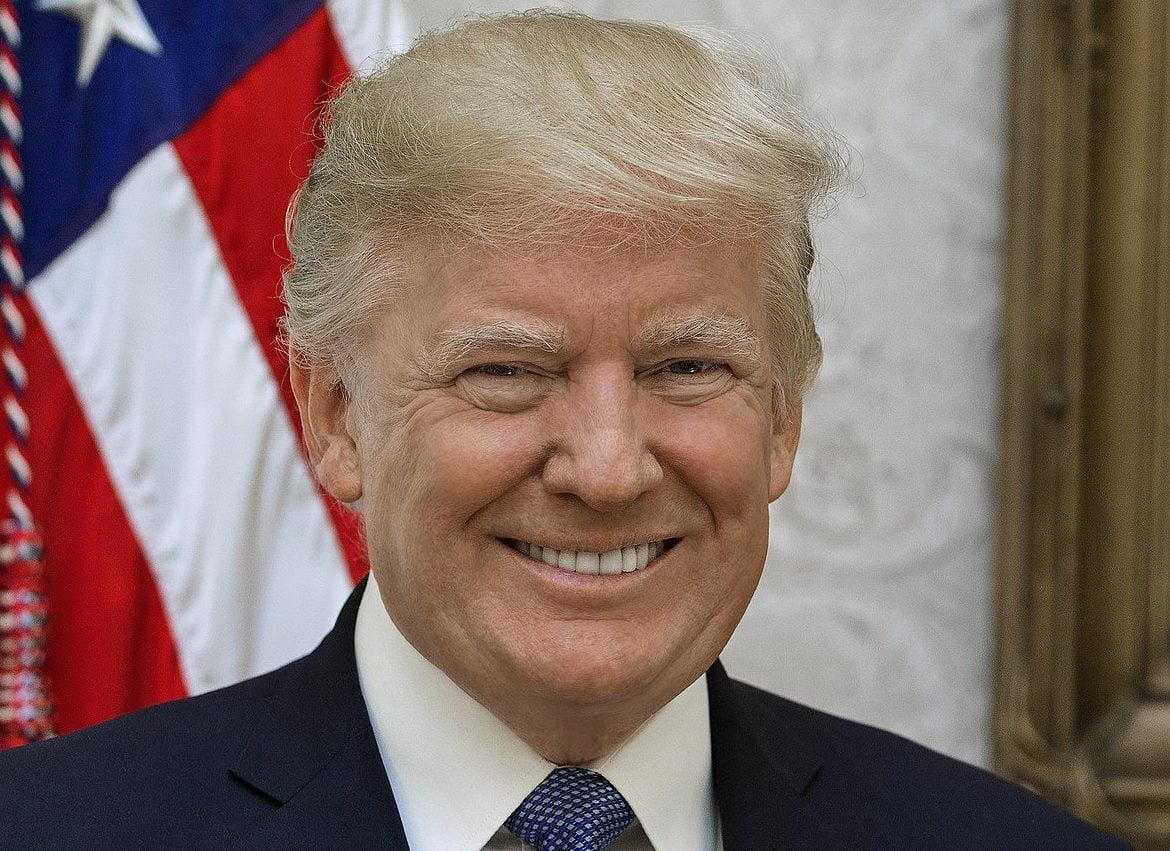 Those who witnessed Trump's behavior from a distance are equally disturbed by the crass comments he makes about his daughter.  In 2016, The Associated Press interviewed former crew members from The Apprentice and asked about how he acted on set.
Many of the employees recalled times when Trump would make lewd remarks towards the crew. According to the , one crew member in particular recalled that he once made a disturbing comment about a camerawoman's behind and compared her beauty to that of Ivanka's.
Next: Their body language is seriously uncomfortable. 
14. Awkward body language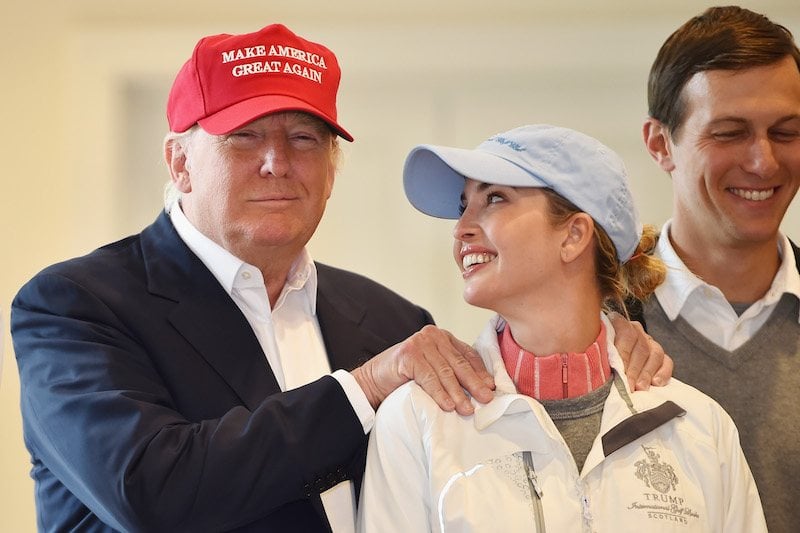 Even when Trump isn't necessarily saying anything alarming about his eldest daughter, many have pointed out and raised their eyebrows at their awkward body language. From rubbing her shoulders to constant kisses, it seems the president goes out of his way to make make unnecessary body contact with his daughter.
Next: Is he this "attentive" to his other daughter too?
15. His second daughter doesn't get the same attention
While Trump has been known to sing Ivanka's praises, often to an uncomfortable extent,, his second daughter, 24-year-old Tiffany doesn't get the same the glowing statements. Instead, President Trump once said during a Fox & Friends interview,
"I'm very proud of my children. I mean, I'm just looking at them right now, as an example for your show. But I'm very proud because Don and Eric and Ivanka and — you know, to a lesser extent 'cause she just got out of school, out of college — but, uh, Tiffany, who has also been so terrific. They work so hard."
Awkward.
Additional reporting by Aramide Tinubu.
Read More: Meet the Famous Women Who Rejected Donald Trump
Check out The Cheat Sheet on Facebook!