Donald and Melania Trump Invited These Popular Celebrities to Their Wedding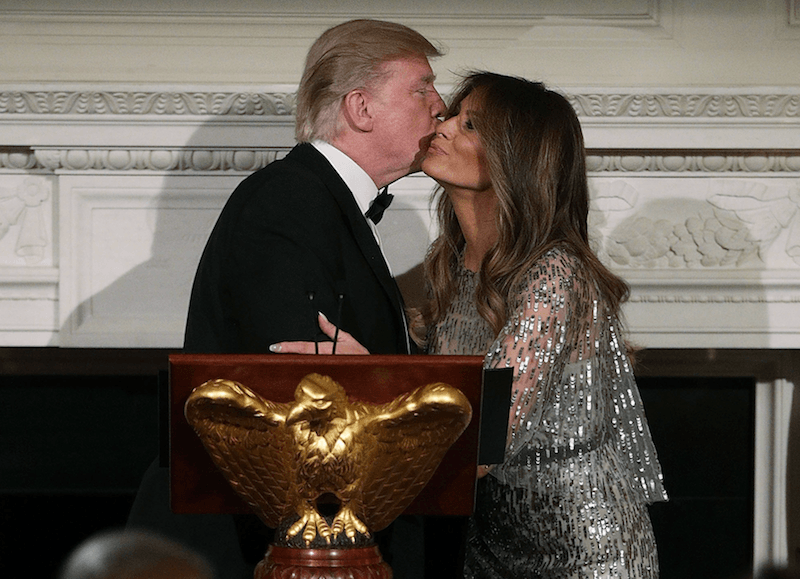 During the 2016 presidential election, the vast majority of Hollywood celebrities backed Hillary Clinton. But though it may seem like ancient history now, there was a time when Donald Trump was very friendly with many celebs. So friendly, in fact, he invited many of them to his wedding when he married Melania Knauss.
Some of the names of those who attended are a little surprising, while a few are more shocking considering everything that's happened since then. Here's a list of just a few stars you probably didn't know were at the president's wedding in 2005.
Kelly Ripa
Kelly Ripa attended the Trump nuptials and the following year he was a guest host on Live! with her.
In July 2017, Ripa appeared on Late Night With Seth Meyers and revealed that Trump was "great as a co-host." She also said the former Apprentice star was talking about running for president even back in 2006.
Simon Cowell
One of the most recognizable reality competition judges was also at Trump's third wedding.
Simon Cowell was at the ceremony and years later had an invite of his own for Trump, when he asked that he and Clinton join him on an episode of America's Got Talent. His invitation went unanswered though.
Shaquille O'Neal
Basketball great Shaquille O'Neal was also a guest at The Donald's wedding.
The retired NBA player has called Trump a "friend" of his and said that he is "straight-up guy" who is "very interesting."
Sean 'P. Diddy' Combs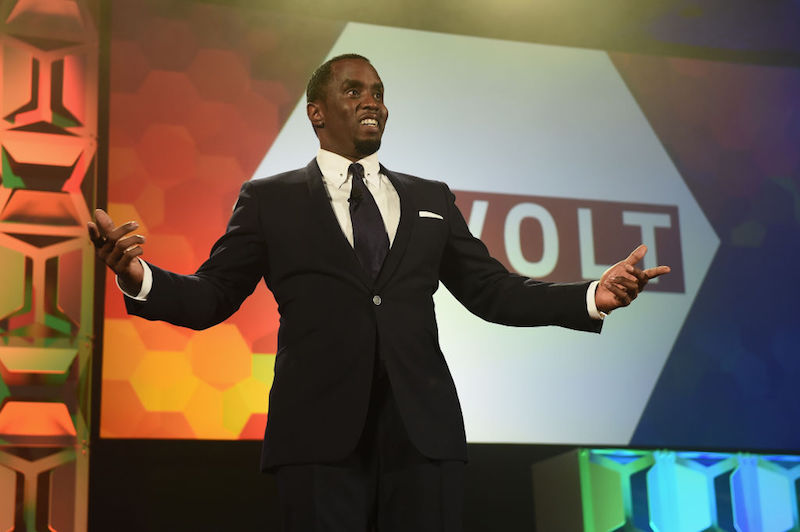 Sean "P. Diddy" Combs and Trump were pretty good friends for years. They had a lot in common as businessmen in New York with their own fashion lines. "I always liked Donald's style," Combs said in a past interview. "I do have a tie he gifted me. I wear it."
So of course, Combs went to his wedding. But after some of Trump's 2017 comments as president, and the urging of NFL fans to boycott the game and owners to fire players who protest, the hip-hop producer wasn't happy at all with his former pal. Combs took to Twitter with his frustrations writing, "THE LINE HAS BEEN CROSSED!!!! Time to show them #blackexcellence LETS GO! #teamlove REPRESENT REPRESENT!"
Russell Simmons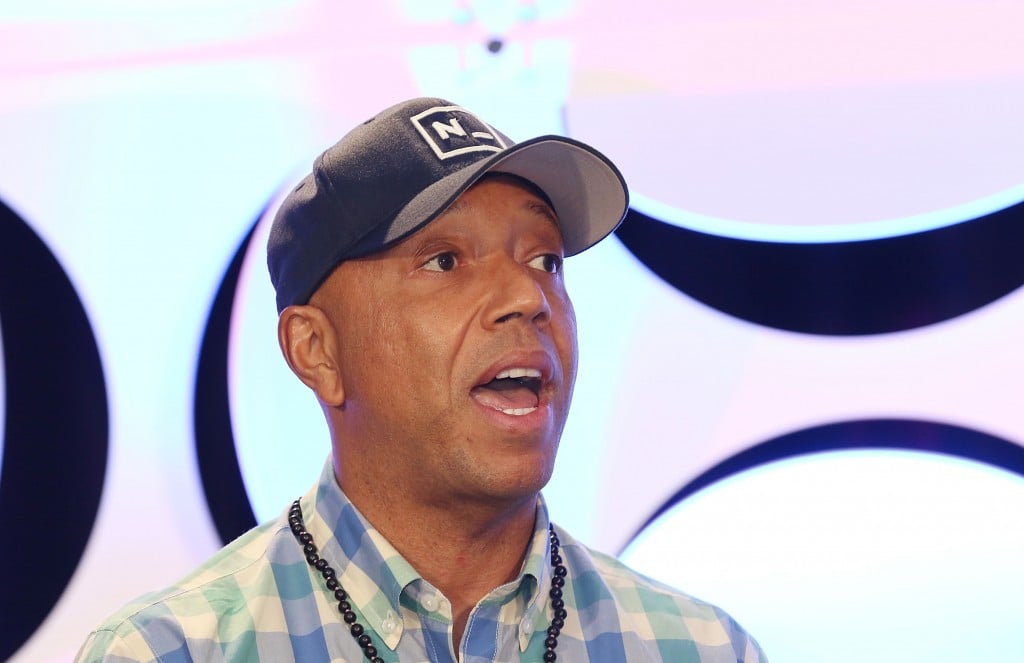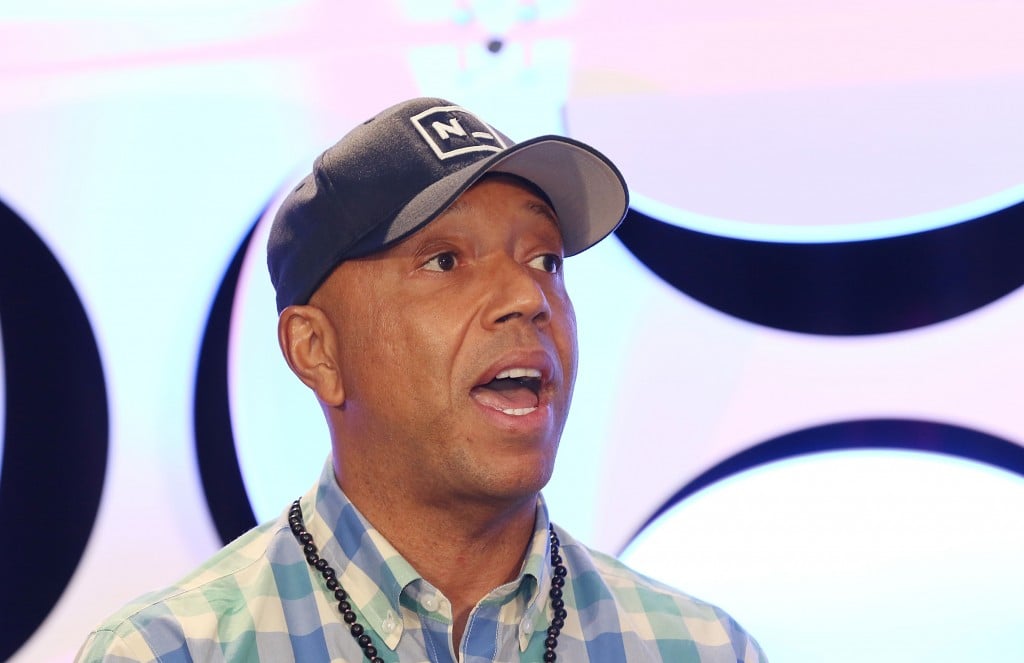 Co-founder of Def Jam Recordings Russell Simmons used to be tight with Trump as well. The music mogul nicknamed his buddy "Richie Rich," and when Simmons was going through a difficult divorce with Kimora Lee Simmons, he said it was Trump who would give him a good laugh during their phone calls.
Therefore, it's no surprise that he was at Trump's wedding back then. Nowadays though, the relationship between the two is much different. In 2017, Simmons wrote an open letter to Trump saying that he hopes his friend is "still in there, somewhere."
Heidi Klum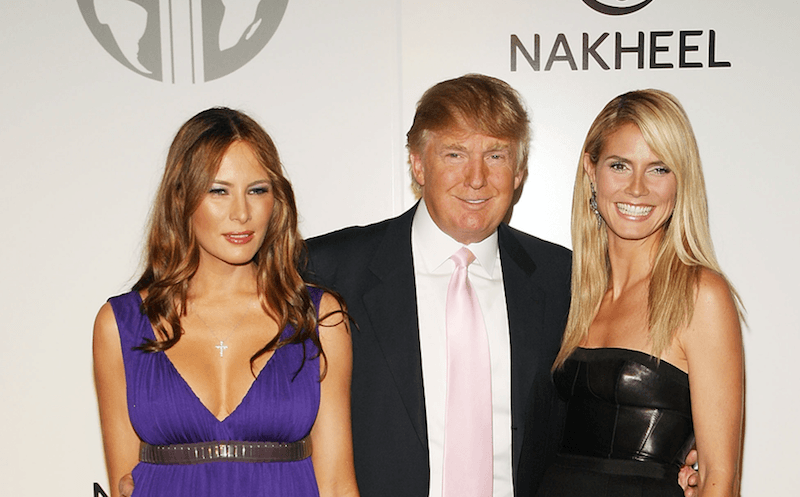 In 2015, Trump made the infamous comment about Heidi Klum no longer being "a 10." The model then threw her support behind Clinton. But go back a few years, and there was no bad blood between them. She was even in attendance when he and Melania tied the knot.
Following his remark about her looks, Trump was questioned about Klum and said he thought she was "a very nice person."
Chris Matthews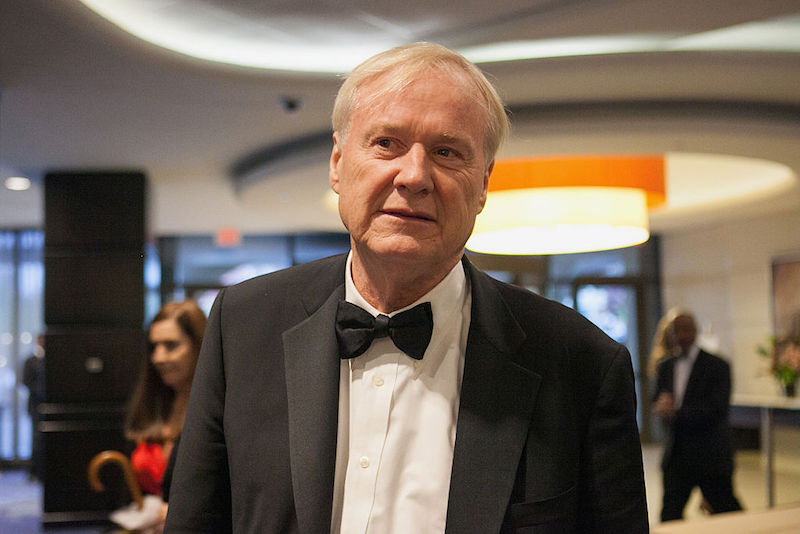 Given the positions they're in today, it's pretty surprising that Chris Matthews was at Trump's wedding. The former is the host of Hardball on MSNBC, which we know isn't one of Trump's favorite channels and just one of the many he's dubbed as "fake news. But these two were friendly at the time or at least close enough that Matthews landed a spot on the guest list.
Those who were at the wedding said the journalist hung out with another famous star, Billy Joel, most of the night.
Bill and Hillary Clinton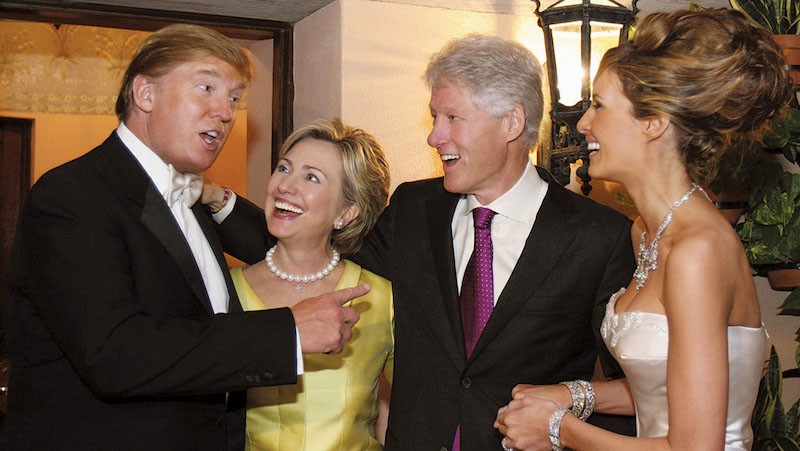 That's right, the woman who he ran against in one of the nastiest campaigns this country has ever seen was at his wedding with her husband, former president Bill Clinton.
For anyone who doesn't know, the Clintons and Trumps used to be friends, which is why the constant mudslinging going on between them before the election was a little surprising. She wrote him off as a bully while he wanted her locked up, so you would have thought they always hated each other.
But Trump reportedly donated to the Clinton Foundation in the past, and apparently, they were close enough over the years for the Clintons to end up among the 350 guests at his Mar-a-Lago estate wedding.
Follow Michelle Kapusta on Twitter @philamichelle.
Check out The Cheat Sheet on Facebook!