Donald Trump Has Been on 194 TV Shows. Does Any Politician Have Him Beat?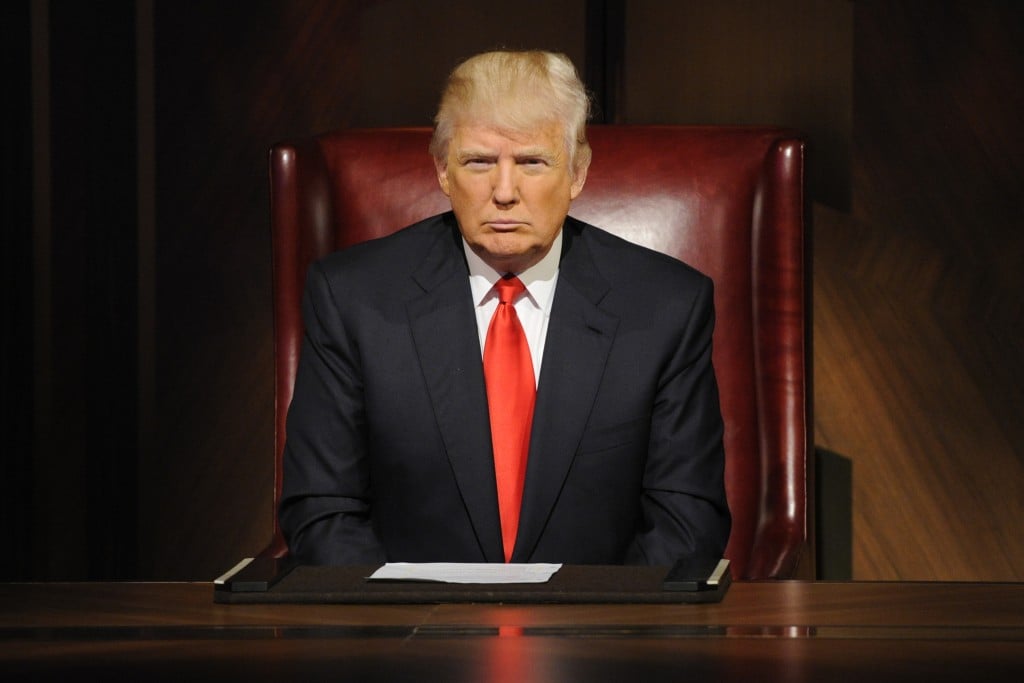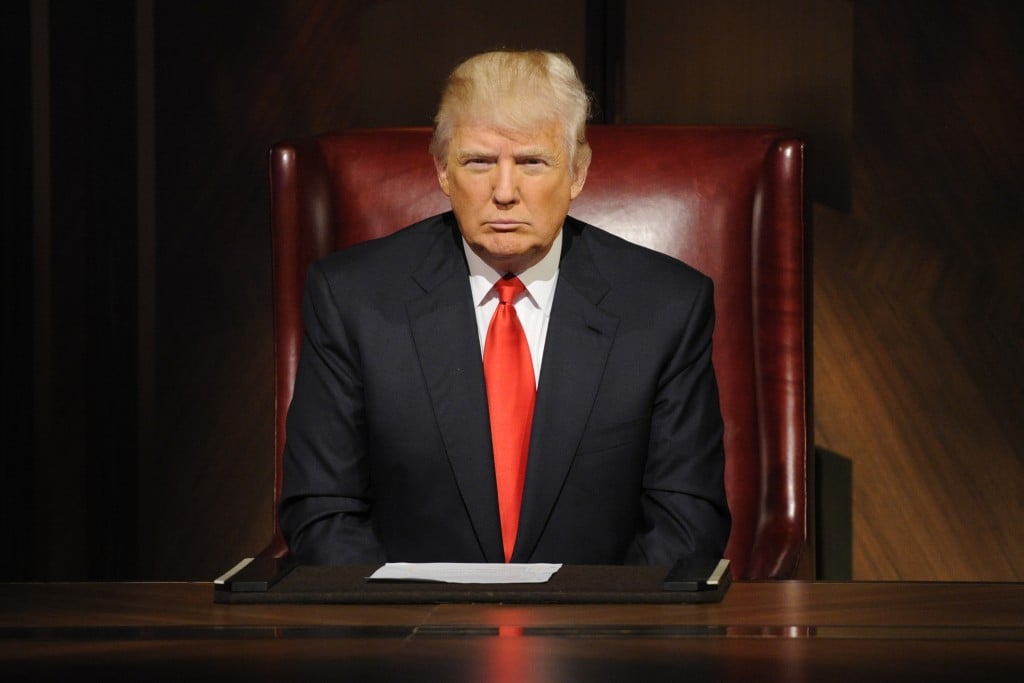 Donald Trump is arguably the most divisive person in America today. He's also, without a doubt, one of the most talked about people ever to grace the American political arena. Prior to his quest for the Republican presidential nomination, Trump was already familiar with the spotlight. Whether his celebrity will help or hinder his run at the White House remains to be seen — but it's clearly given him an advantage as far as name recognition is concerned.
The businessman-turned-politician has been a constant presence the media for several decades now. He's played himself in movies like Home Alone 2 and Zoolander. He's guest starred at WrestleMania23 and Monday Night Raw. And he's appeared in a staggering number of television shows to his name — approximately 194, according to IMDB.com. Now that doesn't mean he's only appeared on our TV screens 194 times — we all know that's an extreme underestimate at this point. Without taking archival footage — or the constant clips from rallies and press conferences that you can see on most major news networks these days — Donald Trump has been featured on nearly 200 separate programs since the early 1980s.
Donald Trump's most notorious non-political TV appearances are undoubtedly from his stint as host of The Apprentice and Celebrity Apprentice, in which he managed to make the two words many people fear most — "You're fired!" — into an unstoppable catchphrase. But he's remained a consistent presence across a wide variety of television channels through a range of appearances.
He's given interviews on cable news programs like The Daily Show and Meet the Press and major network series like Today and The Tonight Show. He's hosted Saturday Night Live and The View. He's butted heads with his fellow Republicans in numerous televised debates.
Trump has also appeared in a handful of scripted series, including The Jeffersons, Monk, and Sex and the City. And in making himself so visible to multiple types of television viewers, he's made it almost impossible to ignore him. Whether you love him or hate him, you can't deny that he's built a powerful media profile. But a few other politicians have given him a run for his money as far as television appearances are concerned.
Donald Trump isn't the first celebrity to try his hand at politics — and he likely won't be the last. Former President Ronald Reagan was well known as an actor and TV host before he decided to devote his life to public service. He performed in 15 television series, including Death Valley Days and General Electric Theater. After he became a politician, he continued to make appearances on popular TV programs, including The Tonight Show with Johnny Carson and Walt Disney's Wonderful World of Color. Reagan had more than 50 TV appearances before his death — not nearly as many as Trump's, but an impressive list nonetheless. And there are several other politicians that have come much closer to reaching Trump's level of media saturation.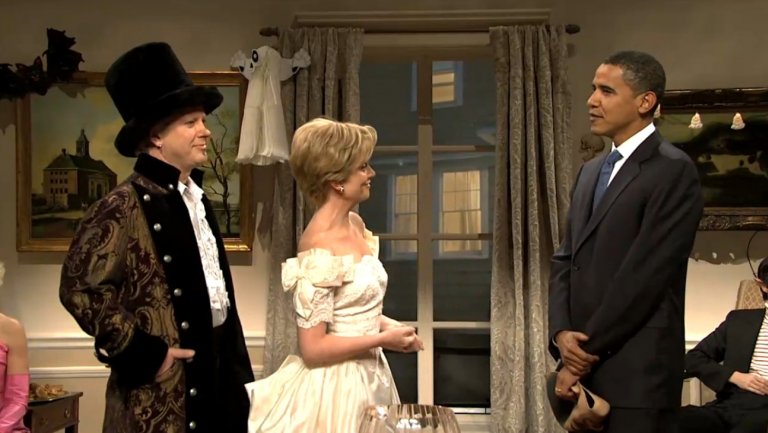 Former President Bill Clinton has been a staple on our TV screens since he first rose to prominence in the early 1990s. As a result, he's appeared on well over 100 TV shows during his time in the public eye. Since his saxophone serenade on The Arsenio Hall Show, he's been a late-night legend; he was even one of David Letterman's last guests when he retired from The Late Show in 2015. His wife, current Democratic presidential candidate Hillary Clinton, has also had plenty of time in the limelight. She, too, has made appearances on over 100 series, including recent stints on I Am Cait and Broad City. In 2008, Clinton even appeared with opponent Barack Obama on WWE Raw, proving that presidential candidates are willing to go extremely far out of their comfort zone if they think it might net them a few votes.
Speaking of President Obama, he's been all over our TVs, too. Since he first started his life in politics in the early 2000s, he, like the Clintons, has appeared in more than 100 TV series. While he's given plenty of interviews as both a candidate and our commander in chief, he's also let loose a little, with memorable roles in Saturday Night Live, Mythbusters, and the series finale of American Idol.
While all of these politicians have come close to Trump's television appearances, there's only one that's had a larger presence on our TV screens. That would be Arnold Schwarzenegger, aka the Governator. The actor, athlete and former governor of California has appeared in an impressive 227 TV shows since the early 1970s.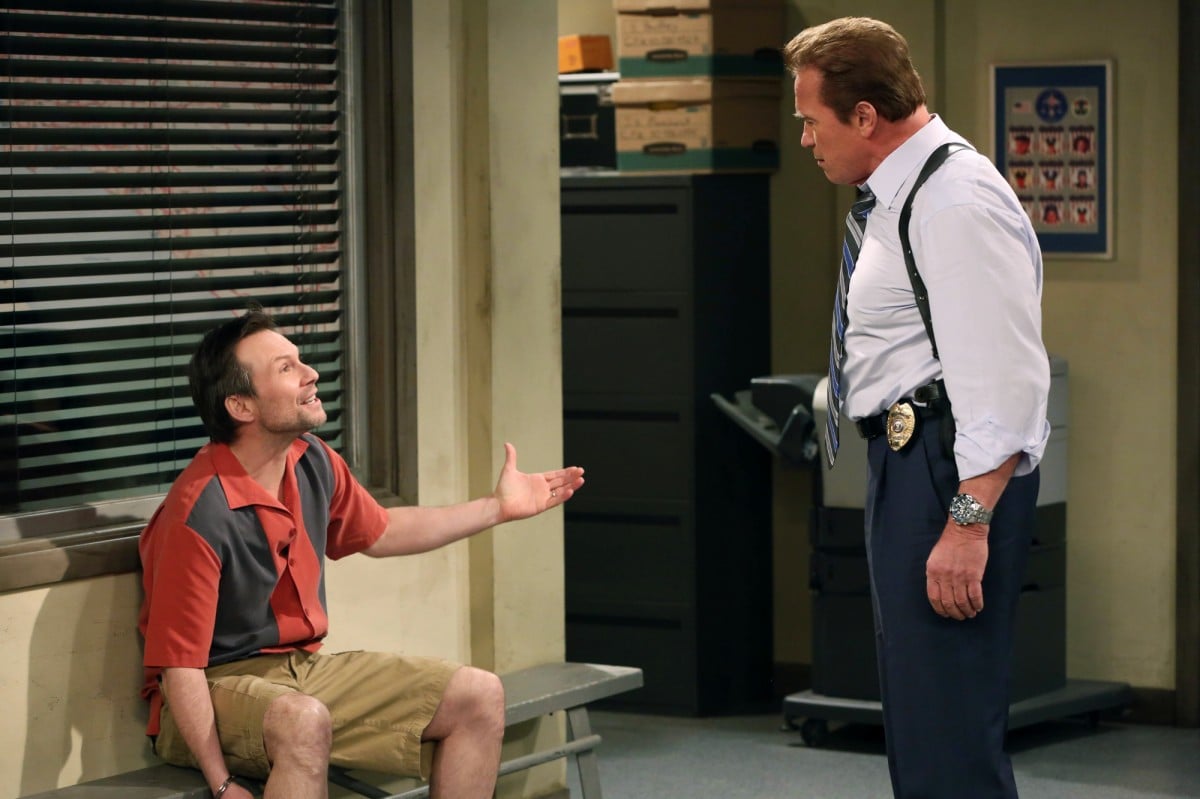 Schwarzenegger has acted in half a dozen series, including Tales from the Crypt and Two and a Half Men. He's also sat down for interviews, taken cameo roles, and competed in televised bodybuilding events for 40 years. He's even guest hosted Trump's own flagship series, The Apprentice; in fact, he'll be taking over full-time hosting duties for Celebrity Apprentice later this year. Given Donald Trump's penchant for wanting to win at all costs, he may wish he'd thought twice about handing over the reins to Schwarzenegger. After all, he has him beat — at least as far as TV is concerned.
Follow Katherine Webb on Twitter @prufrox.
Check out Entertainment Cheat Sheet on Facebook!
More from Entertainment Cheat Sheet: