Trump the Actor: Every Time Donald Trump Has Appeared on Screen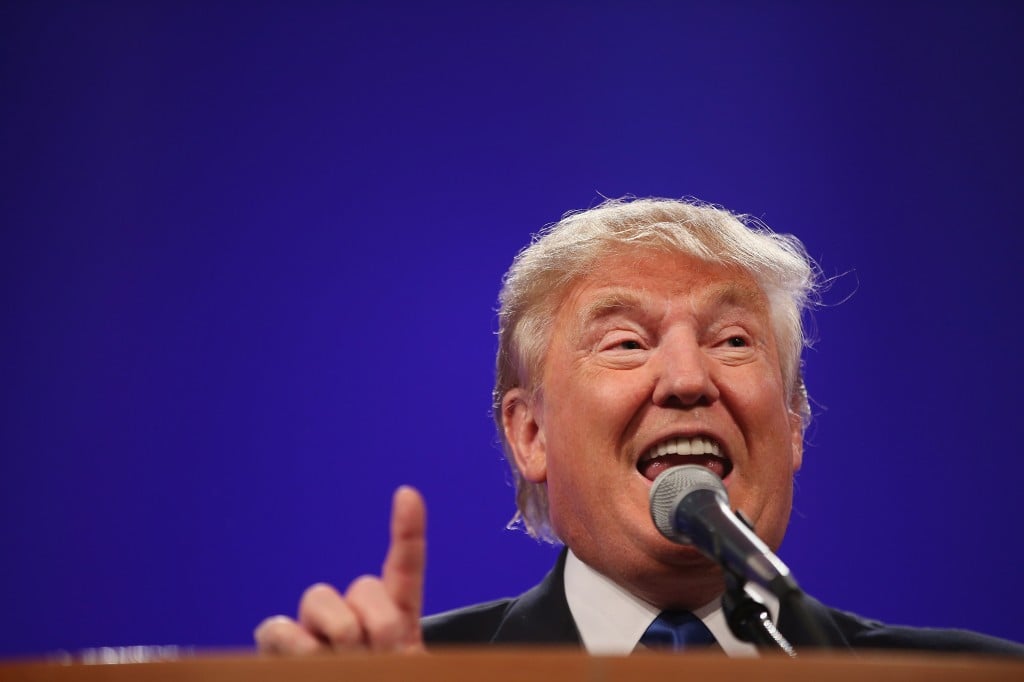 Long before he became president or had his own reality show, Donald Trump was still popping up on screen constantly, unexpectedly making an appearance in movies and TV shows going back to 1986. A ridiculous number of productions set in Manhattan had a role for the future president, who would always be given a line or two at most and who would almost always play himself, with this serving as an advertisement for his business.
Apparently, the reason for this was that whenever a movie or a TV show would film something on a Trump property, he would require the filmmakers to write a scene for him. Sometimes the scene would be cut out later, but sometimes it would be kept in. At least, this is according to Matt Damon, who said as much during an interview earlier this year.
"The deal was that if you wanted to shoot in one of his buildings, you had to write him in a part," Damon said. "…You waste a little time so that you can get the permit, and then you can cut the scene out. But I guess in Home Alone 2 they left it in."
In fact, there are quite a few movies and TV shows where they left the cameo in, and while in many cases Trump's appearance serves no real purpose, sometimes he's actually a vital part of the plot. Here's a look at all of President Trump's cameos in movies and television shows over the years.
1. I'll Take Manhattan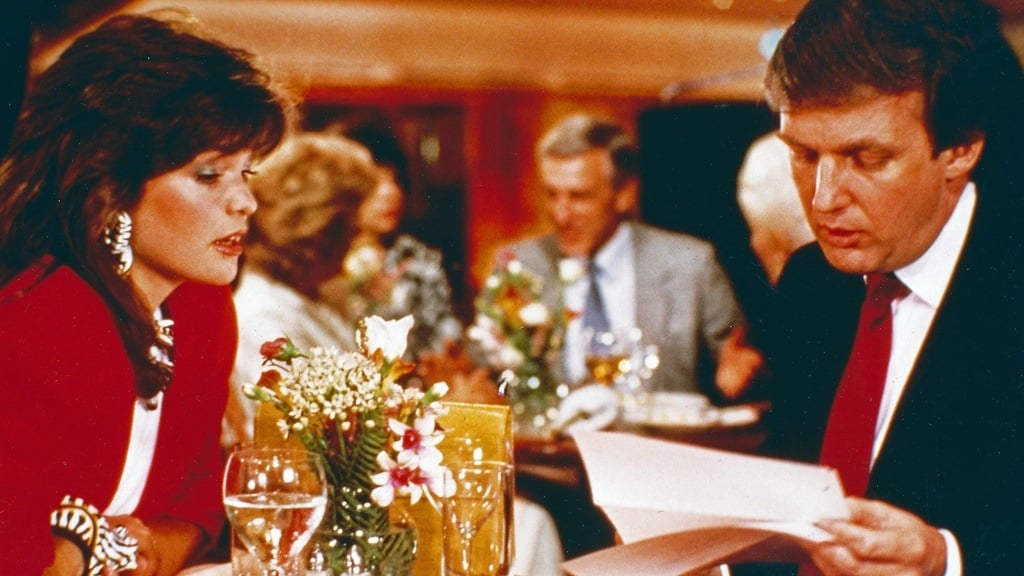 It's often said that Donald Trump's first on-screen role was in a 1985 episode of The Jeffersons called "You'll Never Get Rich." That would make sense since the episode in question is set in an Atlantic City casino and it's full of celebrity cameos. But in the version of the episode that's available on Starz, Trump never appears, and he's not in the credits. It's possible that he shows up in the background, seeing as there are so many people walking by throughout, but if he does, he's really difficult to spot.
It appears that Trump's first acting role was in the 1986 TV miniseries I'll Take Manhattan, the story of a wealthy family that owns a publishing company and that starred Valerie Bertinelli and Julianne Moore in a small role. There's no footage of Trump's cameo available online, but it was covered at the time by the Sun Sentinel. The scene apparently involved Bertinelli's character meeting with Trump in Trump Tower to talk business.
"Watch out, Robert Redford," the Sun Sentinel wrote in 1986. "A new star has been born. His name is Donald Trump. And if he takes on show biz like he took on the real estate, casino and sports biz, you're in for a little competition in Hollywood."
Trump also told the Sun Sentinel, "I guess all of life is a stage, when you get right down to it. And because of that, acting shouldn't be that different."
Next: Trump appears in a bizarre Bo Derek movie with a 2.3/10 on IMDb.
2. Ghosts Can't Do It
Trump did not exactly take on show business after I'll Take Manhattan like the Sun Sentinel predicted. Three years later, his next acting credit was in the 1989 film, Ghosts Can't Do It, which is easily the weirdest movie the future president was ever in. Its plot revolves around a man, Scott, who has a heart attack that leaves him unable to make love, so he kills himself with the goal of coming back as a ghost and taking over another man's body. He and his wife, Katie, then conspire to commit murder so that Scott can have a new body for his soul to enter.
In the film, this couple is also in talks with Trump for a business deal, and Trump himself shows up at a meeting with the woman and later during a negotiation scene, during which Katie's ghost husband feeds her things to say. It gets weird towards the end as she tells Trump that he's "too pretty to be bad" and he says "you noticed."
For this role, Trump was awarded Worst Supporting Actor at the The Golden Raspberry Awards, awards given out to the worst in film of that year. Ghosts Can't Do It itself also won the award for Worst Picture. 
Next: Trump offers a kid directions in this classic Christmas movie.
3. Home Alone 2: Lost in New York
One of the most well-known of Trump's cameos is his appearance in Home Alone 2: Lost in New York. This one is pretty simple: Kevin is walking through a hotel when he asks a man walking by where the lobby is. The man turns to reveal himself as Donald Trump, and he tells Kevin that the lobby is "down the hall and to the left." And that's it.
The hotel Kevin is in is the Plaza Hotel, which Donald Trump had purchased in the late 1980s just a few years before the release of this movie. Trump at the time was quite famous for being a wealthy businessman and building owner, and so the joke is that Kevin has no idea he's talking to the hotel's owner and just treats him like a normal man passing by. Although he's not identified by name in the movie, Trump is listed in the credits as playing himself.
This at first appears to be one of those cases where the filmmakers wanted to shoot at the Plaza Hotel and Trump required a cameo in exchange, so they wrote in this scene and decided to actually keep it in the movie. However, the movie's director of photography, Julio Macat, told Newsweek that the cameo was unplanned and that Trump just showed up on set that day and director Chris Columbus decide to give him a scene.
Next: Trump says hi to Joan Rivers in this 1992 film.
4. Lady Boss
Joan Rivers starred in the 1992 made-for-TV movie Lady Boss, which tells the story of a woman who takes over a Hollywood movie studio. It was based on the 1990 novel by Jackie Collins.
Rivers does not play the main lead in the film, but she shares a brief scene with Trump at one point. This one is pretty hilariously unnecessary. While Rivers' character is out at a restaurant, Trump approaches her. He's playing himself, and he briefly asks what she's up to and asks how another character's husband is doing. He tells her to say hello to her husband, and that's the end of it. 
In real life, Joan Rivers apparently got along well with Trump, with her daughter telling The New York Post that the Rivers family had "had a very long, outside-of-the-spotlight relationship with the whole Trump family." However, Rivers' daughter added that her mother would not have voted for Trump for president.
Next: Trump again appears as the owner of the Plaza Hotel in this failed comedy. 
5. The Pickle
The Pickle is a 1993 comedy about a filmmaker who has had several flops in a row and so he sets out to make a science fiction blockbuster about a giant pickle. It stars Danny Aiello as Harry Stone, who is staying at the Plaza Hotel in the movie, and so naturally the Plaza Hotel's owner, Donald Trump, shows up.
Towards the very beginning of the movie, Harry is filming a scene outside of the hotel, and there's a brief shot of Trump watching from across the street. He turns and asks an unidentified person, "Who gave them permission to shoot in front of the Plaza?" Presumably, this is just another one of those instances where Trump required a role in exchange for filming at the Plaza Hotel, as there's really no reason he has to be there.
The Pickle was a critical failure, with Roger Ebert calling it an "undigested lump of unfinished ideas." It grossed just over $80,000 at the box office.
Next: Trump has a major role in this classic sitcom from the 1990s.
6. The Fresh Prince of Bel-Air
https://www.youtube.com/watch?v=Tu1gj010oa8
Trump's appearance on The Fresh Prince of Bel-Air marks the first in a series of sitcom cameos of his, with this one coming in 1994 in the Season 4 episode "For Sale by Owner." This was the season finale, and in it, Trump is considering buying the Banks' house. So he comes to visit, at which point Carlton gets so excited that he actually passes out.
Ashley isn't as excited to meet him, though, telling him outright that he ruined her life. That's because Ashley doesn't want the family to sell the house, though Trump doesn't know that, observing, "Everybody's always blaming me for everything." Ultimately, though, the deal falls through due to a mixup, and so Trump leaves and the Banks don't sell the house. Ironically, the oldest daughter in the Banks family is named Hilary, and so what we have here is a scene where Trump and someone named Hilary have a conversation about a white house.
This is actually one of Trump's most significant TV cameos, as the fact that a powerful rich person is trying to buy the Banks house is a vital part of the story, although it really could have been any rich man and didn't need to be Trump specifically.
Next: This is Trump's only cameo in which he does not play himself.
7. The Little Rascals
In this 1994 family comedy based on the 1955 TV series of the same name, Trump has another cameo that's incredibly short and insignificant. In the movie, the audience is introduced to Waldo, the new kid in town who has a rich dad. He's planning to compete in an upcoming go-kart race, and later in the movie during the race itself, he calls his dad and tells him "you're going to be so proud of me. I'm going to win this race."
It's revealed that his father is Trump, who picks up the phone and says, "Waldo, you're the best son money can buy." Those who stick around though the credits will see an extra bit of Trump stealing some popcorn from the person sitting next to him, proceeding to spit it out and say "that is bad popcorn." We also see a blooper of him talking to the director and asking whether they're rolling.
This seems to be the only instance of Trump playing a fictional character and not himself. He's listed in the credits as playing Waldo's dad, and it's established that Waldo's dad is an oil tycoon, which wasn't the case with Trump in real life. Clearly, then, the person in the movie is not meant to be Donald Trump himself. 
Next: Trump shows up in a 3D short film made only for IMAX theaters.
8. Across the Sea of Time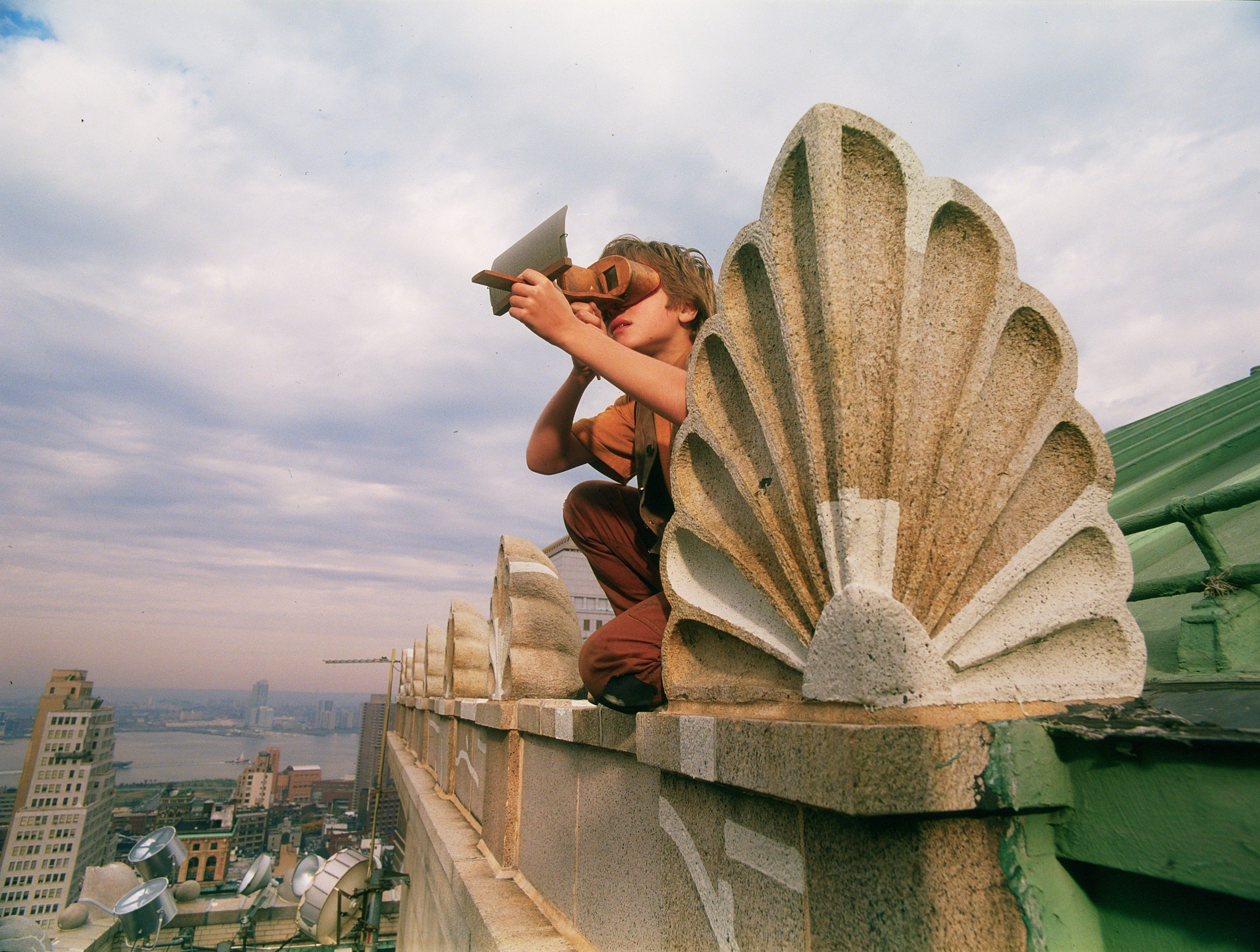 Across the Sea of Time was a short film produced specifically for IMAX theaters telling the story of a Russian boy who comes to New York searching for his parents. However, the plot itself is pretty thin, and it's mainly just an excuse to bring viewers through Manhattan in 3D.
This is another incredibly brief and unnecessary one. During a scene at the Shubert Theater, there's a brief shot of Trump surrounded by paparazzi. This, at least, is according to reviews of the film published at the time, as Across the Sea of Time is no longer available to view anywhere. It was only ever released on VHS, and home video copies are so rare that they go for nearly $800 on Amazon.
Next: Trump is revealed to be Jason Bateman's uncle in this 1995 TV movie. 
9. Hart to Hart
Robert Wagner and Stefanie Powers starred in the TV series Hart to Hart in the 1980s, and in the 1990s, several made-for-television films were produced, one of which was called Secrets of the Hart.
In the movie, a character named Maureen Collier is looking for her long-lost brother. Jonathan Hart tells her that he found him, and a limousine pulls up. Jonathan says that Maureen's brother is no longer being called Charlie, and when the window of the limousine rolls down, it's revealed that the long-lost brother is none other than Donald Trump.
Trump is here playing himself, and so all the characters are shocked that the New York real estate magnate is Maureen's brother. A young Jason Bateman plays Maureen's son, by the way, and he freaks out and calls Trump "Uncle Don." Trump invites them into his limousine, saying that they've got a lot of catching up to do. 
Next: Trump is braggadocios in this 1996 Whoopi Goldberg comedy.
10. Eddie
https://www.youtube.com/watch?v=cYXHa440oZo
This 1996 comedy starred Whoopi Goldberg as a woman who wins a contest to become the new coach of the Knicks. There are actually several cameos in the movie including from David Letterman and Rudy Giuliani, but Trump appears in a scene where a news anchor is interviewing various people about Eddie. Trump brags, "Actually, hiring Eddie was my idea from the beginning."
This is one of the few Trump cameos where he's actually making fun of himself a bit, with the implication here being that he's so self-aggrandizing and braggadocios that he's taking credit for something that obviously wasn't his idea just because it has become a success. This is in contrast to most of Trump's cameos, which either have no real perspective or work off the premise that Trump is incredibly awesome, like his appearance on The Fresh Prince of Bel-Air.
Next: Trump has surprisingly good comedic timing in this TV cameo.
11. The Nanny
https://www.youtube.com/watch?v=LByq0deCM9U
Trump appeared in the 1990s sitcom The Nanny in the Season 4 episode "The Rosie Show." In the episode, Fran is on an episode of Rosie O'Donnell's TV show and unexpectedly becomes a regular. Although Trump would later have a massive decades-long feud with Rosie O'Donnell, they don't actually have scenes together in this episode.
This is a rare Trump cameo where he actually gets a chance to be legitimately funny rather than just walking by or delivering a random unimportant line. In the scene, Trump picks up a cell phone and tells the person on the other end, "I told you not to call me on this line." Moments later, another cell phone in his other pocket rings; he picks it up and says, "That's better."
Peter Marc Jacobson, the co-creator of The Nanny, told a pretty hilarious story to Newsweek in 2016 about how Trump wanted a line changed when he appeared on the show.
"We sent the script to Mr. Trump, and in return I got a message from casting that said, 'Mr. Trump has a problem with the line above: Do all you handsome millionaires know each other?'" Jacobson explained. "I was actually impressed and thought, Isn't it nice that he's humble and doesn't want to call himself a millionaire? Then I read the rest of the note, and it said, 'Since he's a billionaire, he would like the line changed accordingly.'" 
They actually went one better than that in the show, changing the line from "millionaires" to "zillionaires."
Next: Trump shows up in yet another Whoopi Goldberg comedy. 
12. The Associate
The Nanny was not the only Whoopi Goldberg comedy that Trump appeared in. That same year, he also showed up in The Associate, a comedy about a businesswoman who starts her own firm on Wall Street.
Naturally, a film about Wall Street in the 1990s featured a Trump cameo. In the movie, Goldberg's character, Laurel, leaves her old firm after a guy named Frank becomes her new boss. Later, after Laurel becomes extremely successful, we see Frank waiting for a seat in a restaurant with Trump. Frank is extremely anxious, asking, "I'm here with Donald Trump. For God's sake, how long is it going to be?" Suddenly, Laurel walks in and gets a table immediately, creating a moment where Frank is taken aback by how successful Laurel has become. At this point, Trump has his only line, telling Frank that he's going to go sit with Laurel instead.
Although many of these cameos are fairly unnecessary, this is one that actually serves a purpose and where having the person in question be someone like  Trump enhances the humor of the scene. 
Next: In this 1990s sitcom, Kathy Griffin predicts Trump will become president
13. Suddenly Susan
Suddenly Susan was yet another 1990s sitcom that Trump appeared in, showing up in the Season 1 episode "I'll See That and Raise You Susan." In this episode, Jack Richmond is seen playing a game of poker with a bunch of people including Trump. Trump shows back up later on in the episode as someone who a magazine idea is pitched to.
There are two things that are particularly noteworthy about this cameo. One, it involves Trump coming across Kathy Griffin, who was a cast member of Suddenly Susan. In the episode, her character pitches a magazine concept to Trump, hoping he'll invest in it. Griffin, earlier this year, famously posed in a photoshoot with Trump's severed head.
It's also noteworthy because when Griffin shows Trump a mockup cover for this potential magazine, it's a picture of Trump with a headline that reads "our next president?" Granted, this wasn't the only show to joke about Trump becoming president, and Trump himself had talked about running for office for years even prior to this episode airing. But the fact that we have a scene here of Kathy Griffin telling Trump he'll be the next president in 1997, exactly 20 years before his inauguration, is one heck of a weird confluence of events. 
Next: Trump tries to buy ice cream in another 1990s sitcom.
14. The Drew Carey Show
https://www.youtube.com/watch?v=Vi3PNG54wGw
The same year as Suddenly Susan, Trump appeared in another popular sitcom: The Drew Carey Show. In the Season 2 episode "New York and Queens," Drew and the gang take a trip to New York City, and they get stuck in traffic on the way to Yankee Stadium. They end up driving an ice cream truck, and so Trump shows up wanting to buy ice cream. Drew explains that they're not actually selling ice cream and are just using the truck as a way to get to Yankee Stadium. 
Trump ends up being a ridiculously nice guy, deciding on the spot to give them his box seats to the game. He then says that he's going to go see the whole Star Wars trilogy and that they'll probably still be stuck in traffic when he gets back, so they can have a beer. They don't end up running into Trump again or having that beer, though they almost immediately bump into another celebrity: Carol Channing.
Next: A criminal morphs into Donald Trump in this bizarre superhero sho.w
15. Night Man
So far we've had Trump appearing primarily in comedy films and sitcoms, but here we have a weird example of Trump showing up in a show called Night Man, which was about a saxophonist who turns into a superhero after being struck by lightning. It sounds too ridiculous to be real, but it truly did air for two seasons on WGN. 
In an absolutely insane scene in the episode "Face to Face," a criminal is able to appear as anyone he chooses, and so after holding up a copy of The Art of the Deal prominently in front of the camera, he turns into Donald Trump, walks into a bank, and withdraws $10,000. Weirdly, it seems that they couldn't get Trump on set at the actual bank, and so they green screened him in, and the effect is just horrible.
Next: Trump dives into the world of politics in this Michael J. Fox series.
16. Spin City
In this classic sitcom about the Deputy Mayor of New York City, Trump makes an appearance in the Season 1 episode "The Paul Lassiter Story." Michael J. Fox's character, Mike Flaherty, has Trump show up for a meeting with the mayor of New York City, only for Trump to act extremely arrogantly and even sit down in the mayor's chair when he's asked to take a seat.
As with several of these cameos, The Art of the Deal gets a plug here, with Mike mentioning that Trump wrote two bestsellers and with Trump bragging that he wrote nine chapters in the first day. Trump's arrogance in this scene doesn't help Mike make a point to the mayor, and so he jokes that Trump should call his next book "The Art of Not Helping.".
Next: Trump makes a cameo in a movie that has been called a "cult gay classic" 
17. 54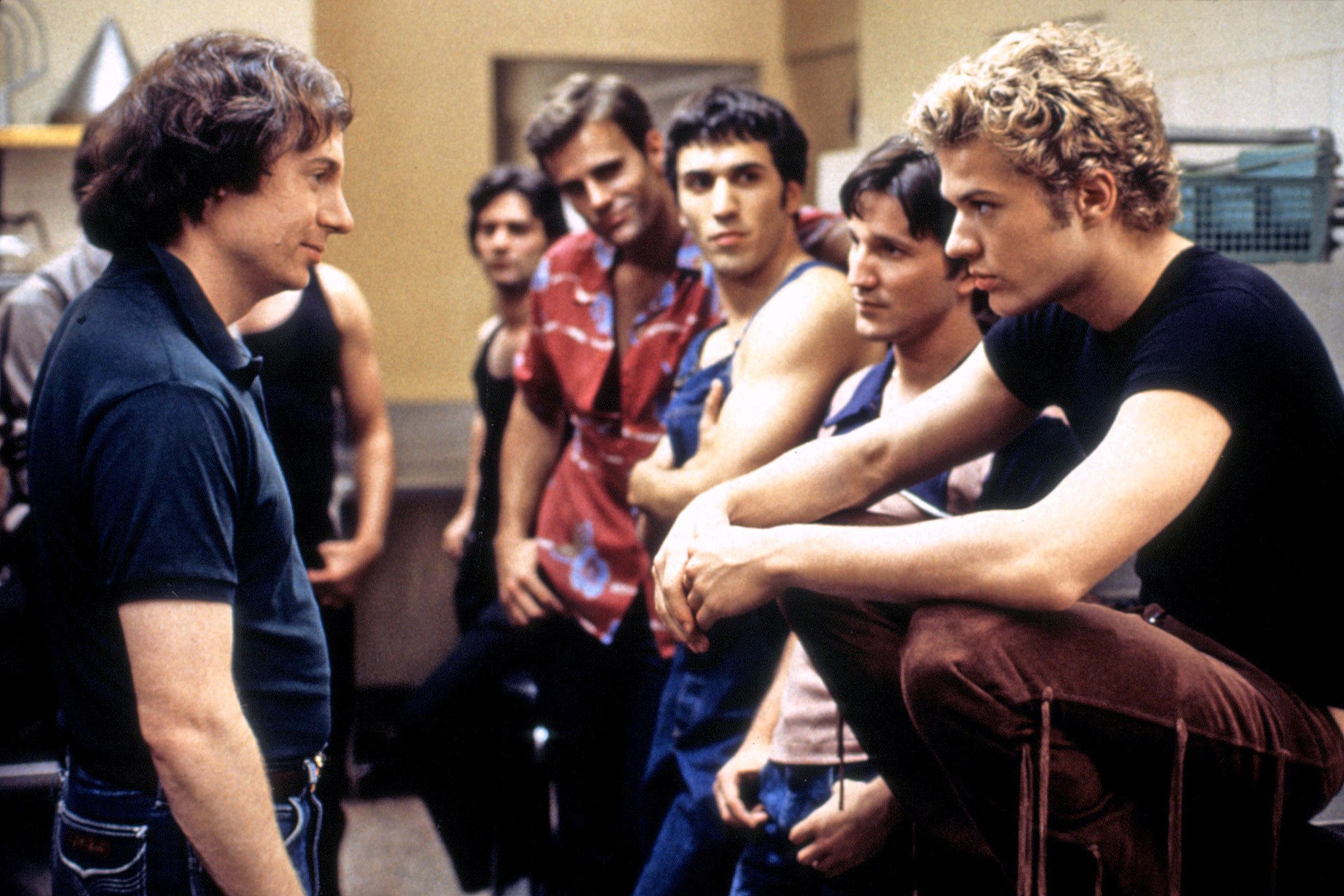 This 1998 film is all about Studio 54, the New York City nightclub that was popular in the late 1970s. Ryan Phillippe plays the lead character, a man who becomes a bartender there. The real Studio 54 was frequented by a lot of New York celebrities, and during the end credits, there's footage of Trump getting out of a limo and going into the nightclub.
This clip is difficult to find, though, as it was in the theatrical release but was cut for the home video version. Newsweek asked the movie's editor about this, but he wasn't sure when it was that this scene was cut and for what reason. Although the movie was a financial disappointment at the time, it has earned more recognition since then, and Vulture once referred to it as a "cult gay classic." 
Next: Trump shows up in a Woody Allen film and makes fun of himself.
18. Celebrity
This 1998 Woody Allen film follows a man, played by Kenneth Branagh, who decides to become a celebrity journalist after his divorce. Meanwhile, his wife begins a career as a television producer and therefore begins interviewing celebrities as well.
Naturally, the film wanted some actual celebrities to be in it playing themselves, and there's a brief scene where Judy Davis' character approaches Trump in a restaurant and asks what he's up to. This is another self-deprecating cameo, as Trump tells her that he's planning on "buying St. Patrick's Cathedral, maybe doing a little rip down job and putting up a very very tall and beautiful building."
Of course, like a lot of the celebrities who worked with Trump on these films, Woody Allen doesn't care for Trump as president, with Allen saying earlier this year that "the administration isn't running properly; it isn't functioning well." 
Next: Trump appears in this wildly popular HBO show.
19. Sex and the City
https://www.youtube.com/watch?v=71HVPfQtJ1s
One of the most popular and high-profile shows that Trump ever appeared on was Sex and the City, as he shows up in the Season 2 episode "The Man, the Myth, the Viagra." However, this is definitely among the least significant of his cameos. 
In the scene, Samantha is drinking at a restaurant where Trump is eating. She turns around and sees him there, noticing that he's having some sort of a business meeting, and we get a brief shot of Trump shaking the man's hand and saying that he'll be in his office at Trump Tower. He walks out, and that's it.
Apparently, in the original scene, Trump wasn't even supposed to speak, but Trump himself added in the line about being in his office at Trump Tower, according to The New York Daily News. 
Next: This Ben Stiller comedy features both Donald Trump and his wife Melania Trump.
20. Zoolander
In the classic 2001 Ben Stiller comedy Zoolander, Trump shows up for just about four seconds as part of an interview. He's being interviewed by E! News, and he's apparently a big fan of Derek Zoolander, saying, "Look, without Derek Zoolander, male modeling wouldn't be what it is today." Why E! News would be interviewing Trump about a male model is unclear.
This is the only one of Trump's cameos in which he appears alongside the future first lady of the United States, Melania Trump. This would have been just a few years after Melania met Donald, and the movie came out four years before their wedding. Melania was a model at this point, so one would assume she'd have greater insights on Derek Zoolander than Trump would, but she just stands there silently during the scene and is not asked a question. 
Next: Hugh Grant, Elizabeth Hurley and Donald Trump run into one another in this cop show.
21. The Job
Denis Leary played Mike McNeil on the short-lived cop show The Job, but it was on the air just long enough to get a Donald Trump cameo. In the second episode of the series, actress Elizabeth Hurley is being threatened, and so McNeil is assigned to the case. About halfway through the episode, McNeil takes Hurley out to dinner.
It turns out the restaurant they go to is owned by Trump, and so he stops by to say hello. Shockingly, Trump almost instantly asks McNeil, "Are you bagging her?" McNeil tells Trump that they just met, and so Trump proceeds to kiss Hurley and tell her to call him. As soon as Trump is off screen, Hurley leans in and says, "I've never called him in my life."    
Next: Trump chats with Hugh Grant at a party in this 2002 romantic comedy.
22. Two Weeks Notice
https://www.youtube.com/watch?v=XZ0jUjFAIWo
Hugh Grant plays George Wade, a billionaire New York real estate developer, in the 2002 romantic comedy Two Weeks Notice. Naturally, George runs into a fellow New York real estate developer, Donald Trump, at a party in one scene.
Earlier in the movie, Sandra Bullock's character, an environmental lawyer named Lucy Kelson, has given George her two weeks notice. He's very upset about that since she had become a vital asset to him, and he tries to convince her to stay. However, he finally decides to replace her and have Lucy train the new person. In this scene, George encounters Trump at a party, and Trump acts extremely arrogantly and says he's going to poach George's new hire, telling him, "if she's any good, I'm gonna steal her away." 
Next: This cameo unexpectedly led to one of the biggest scandals of the 2016 election.
23. Days of Our Lives
Trump did also once appear on a soap opera, showing up in a 2005 episode of Days of Our Lives. In the episode, Nicole Walker tries to get a job in Trump's organization, coming on to him and saying that her being hired would be "mutually beneficial" for both of them. Trump briefly suggests that he's interested before deciding he's not and leaving.
This cameo is particularly noteworthy because Arianne Zucker, the actress who plays Nicole Walker, is the person Trump was talking about on the infamous Access Hollywood tape that leaked in October 2016. Access Hollywood was following Trump as he made his way to the set of Days of Our Lives to shoot this scene, and in an exchange caught on a hot mic, he said that he "better use some Tic Tacs in case I just start kissing her," with the "her" being Arianne Zucker. He went on to say that he automatically starts kissing beautiful women he sees and that "I don't even wait. And when you're a star, they let you do it." After Trump said that this was just locker room talk, several women came forward and accused him of sexual assault.
Next: Trump shaves a fellow billionaire's head in front of 80,000 people. 
24. WWE Raw & WrestleMania
Of course, Trump has also famously been involved in World Wrestling Entertainment. His relationship with Vince McMahon goes back to the 1980s, when the Trump Plaza in Atlantic City hosted several WrestleMania events. He was seen in the crowd during these shows, but he actually got involved in a storyline in 2007.
Leading up to WrestleMania 23 in 2007, Trump feuded with Vince McMahon in a fictional storyline, and they decided they would settle things at the biggest wrestling event of the year. Since neither of them are professional wrestlers, they each chose a wrestler to represent them in a match. And to make things interesting, they decided upon a stipulation wherein whichever man's wrestler lost the match would have to have his head shaved. Vince McMahon lost the bet, and so Trump shaved McMahon's head live in front of 80,000 people. As part of this segment, Trump at one point body slammed McMahon. 10 years later, Trump would tweet out a GIF of this segment with Vince McMahon representing CNN.
This was not the end of Trump appearing on WWE television, though. As part of a Monday Night Raw storyline in 2009, Trump "bought" the show, which he kicked off with a commercial-free episode the following week. However, McMahon "bought" the show back almost immediately. Trump made such an impact on wrestling history that in 2013, he was inducted into the WWE Hall of Fame. During his speech, he bragged about the ratings for WrestleMania 23.
Next: Trump runs into Gordon Gekko in this 2011 sequel. 
25. Wall Street: Money Never Sleeps
In the 1987 film Wall Street, Michael Douglas plays Gordon Gecko, a Wall Street financier who famously declares that "greed is good." The character certainly calls Donald Trump to mind, and so it was appropriate that Trump himself made a cameo in the 2011 sequel, Wall Street: Money Never Sleeps.
In the scene, Gordon Gekko is getting a haircut when Trump walks in. They have a brief conversation, during which Trump observes that the world is no longer like it was in the 1980s and that the economy is tough now. He also tells Gordon that he would look great in a combover. It's a pretty weird and unnecessary scene, and so it's understandable that it was removed from the movie. However, the full scene was released on the DVD and is available to watch on YouTube.
Funnily enough, Anthony Scaramucci, who served as Donald Trump's Communications Director for 10 days, also made a cameo in Wall Street: Money Never Sleeps, although his stayed in the final film. According to The Daily Beast, Scaramucci paid $100,000 to be in the movie. 
Next: Trump advertises for Pizza Hut, McDonald's, and Oreos.
26. Various commercials
In addition to his roles in television and film, Trump was also constantly popping up in commercials in the 1990s and 2000s, some for his own products and some for other products or companies. There are enough commercials featuring Trump that a YouTube compilation of them all is over an hour long, although the second half-hour consists of campaign commercials.
One of the weirdest is a Pizza Hut commercial from 1995, which Trump stars in with his first wife, Ivana. It's a romantic scene, and the audience is led to believe they're talking about sex, vaguely referring to something being wrong but feeling so right. The punchline is that they're actually talking about eating pizza crust-first, as Pizza Hut was introducing new crust-stuffed pizza.
Trump also appeared in a McDonald's commercial in 2002. In this one, he's talking to someone about being surprised that McDonald's is able to sell a burger for just $1, and it's revealed that the person he's talking to is Grimace. The most recent major ad campaign Trump was involved in was for Oreos, appearing in several commercials with Peyton and Eli Manning in 2009. On the campaign trail, after Oreos' parent company decided to move a plant from Chicago to Mexico, Trump promised he would never eat Oreos again.
Check out The Cheat Sheet on Facebook!