Donald Trump Gets Way Worse TV Ratings Than Barack Obama
President Donald Trump's administration has been a spectacle, and one would think that this would translate into a consistently large television audience. Certainly, Trump would hope so, as he's constantly talking about ratings.
But actually, when it comes to major events like the inauguration and the State of the Union, fewer people tend to tune in for Trump than tuned in for Barack Obama.
Here are some of the instances of Trump's TV ratings being inferior to that of Obama — and how Trump has responded to this fact.
1. His first State of the Union ratings were down from Obama's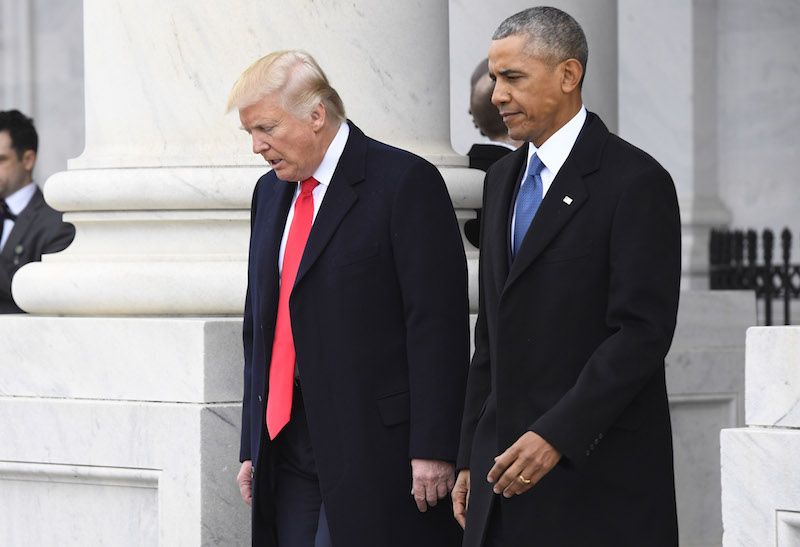 In January 2018, Trump delivered his first official State of the Union address, and it amassed an audience of 45.6 million viewers, according to The New York Times. This was down from President Obama's first State of the Union address, which drew an audience of 48 million viewers in 2010. It was also down from Trump's address to the nation in 2017.
The 45.6 million figure does not, however, take into account the number of people who streamed the speech online, which is becoming an increasingly popular way of watching television but that is difficult to measure.
Trump will be happy to learn, though, that his inauguration ratings were at least higher than the Grammys.
Next: Another speech of Trump's which pales in comparison to Obama's
2. His first address to a joint session of Congress was also down compared to Obama's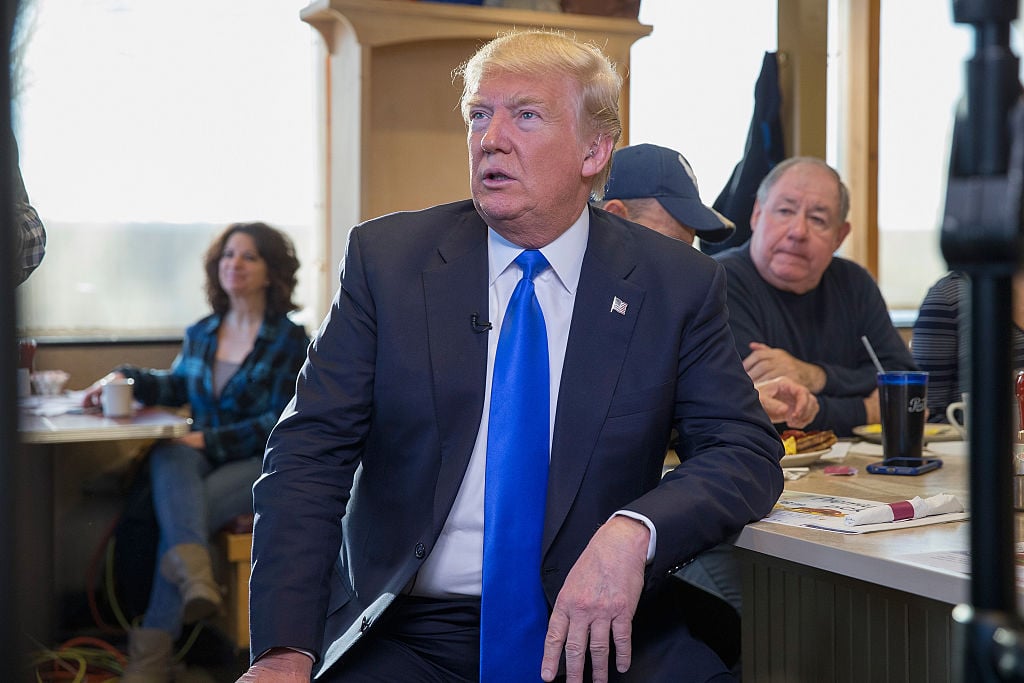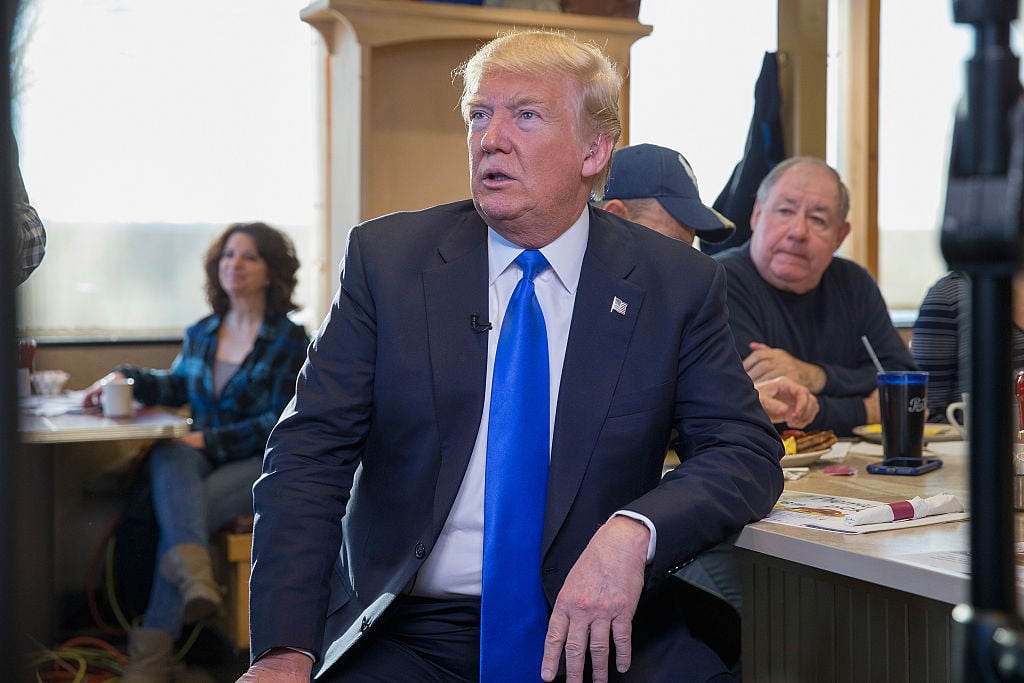 A year before the State of the Union, Trump delivered an address to a joint session of Congress, which is effectively a State of the Union speech. This address drew 48 million viewers, over two million more than the actual State of the Union in 2018. Still, this was down from the 52 million people who watched President Obama's first speech to a joint session of Congress in 2009.
Trump's 2017 address was, however, up from Obama's last State of the Union; only 31.3 million watched that one, making it the lowest-rated State of the Union since Nielsen started keeping track in the 1990s. The president's 2017 speech was also up from George W. Bush's first Congressional address, which drew 40 million viewers in February 2001.
This proves that while it complicates these comparisons that viewers are migrating away from cable, it's not impossible for Trump's ratings to top that of a recent president.
Next: You'd think this event would be watched by everyone, but apparently not.
3. His inauguration also earned lower ratings than Obama's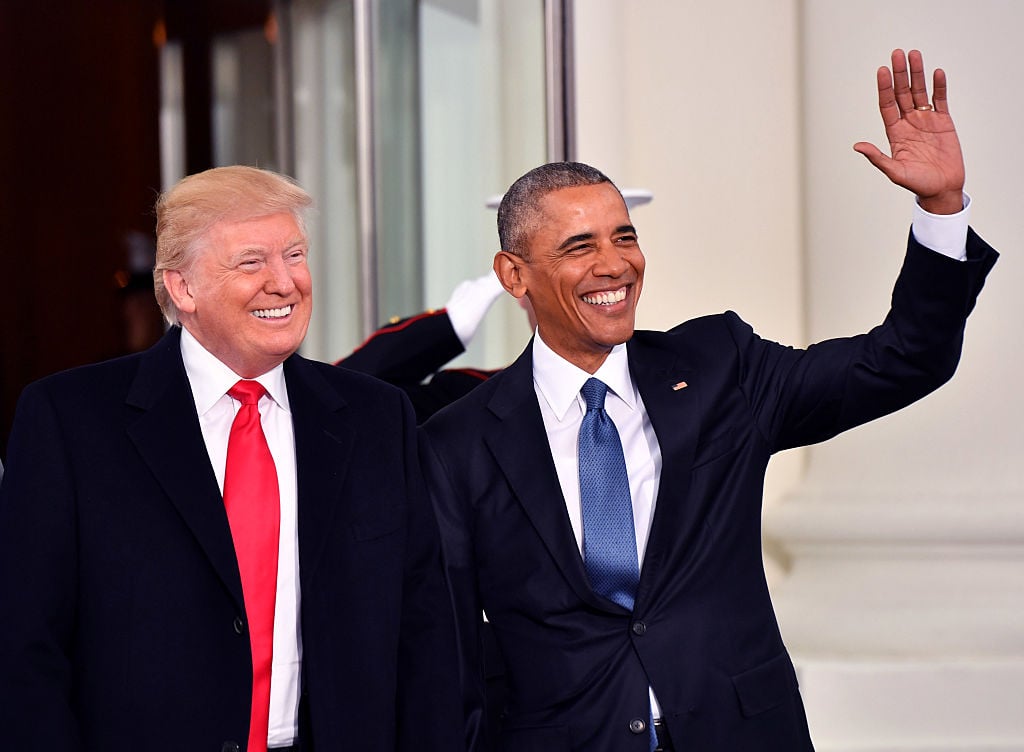 So what about Trump's inauguration? How did that fare in the ratings? Actually, the viewership was lower than you might expect considering what an event it was.
According to Variety, 30.6 million people tuned in to see the 45th president sworn in. This was down from Barack Obama's first inauguration, which drew 37.7 million viewers. Despite that, Trump can take consolation in the fact that this inauguration ended up being the fifth highest-viewed ever, topping Bill Clinton's and George W. Bush's.
Once again, that number does not factor in those who streamed it online. But there isn't really an effective way of measuring how many people streamed it, so it's difficult to know what effect this had. Either way, a lot of people streamed Obama's inauguration, too, and there's some data to suggest the number of people who streamed Obama's may even have been higher.
Next: How Trump's first major TV interview compared with Obama's
4. His first primetime interview had fewer viewers than Obama's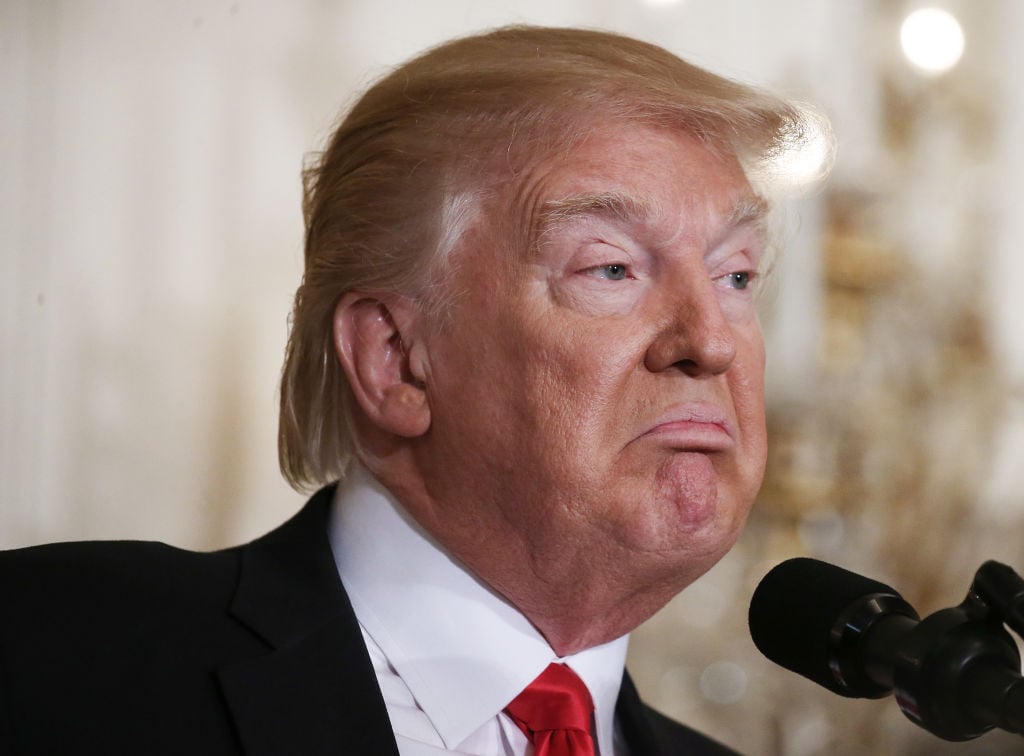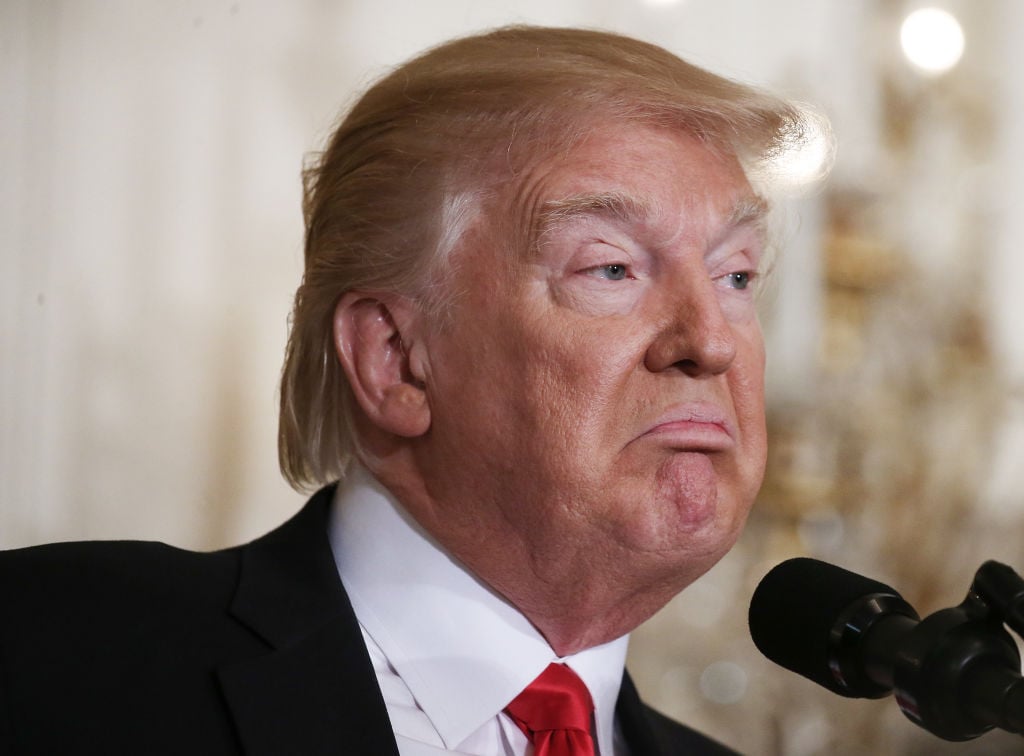 Shortly after taking office, President Trump gave his first primetime interview to ABC News' David Muir.
According to Variety, this Wednesday night interview drew 7.5 million viewers. This was down quite a bit compared to Obama's first primetime interview, which drew 17.04 million in 2009.
To be fair, though, Obama's interview aired after CBS' March Madness coverage that year, so maybe it's not really a direct comparison.
Next: Trump's address on the war in Afghanistan also wasn't as widely viewed.
5. His August address on terrorism was down from a similar Obama speech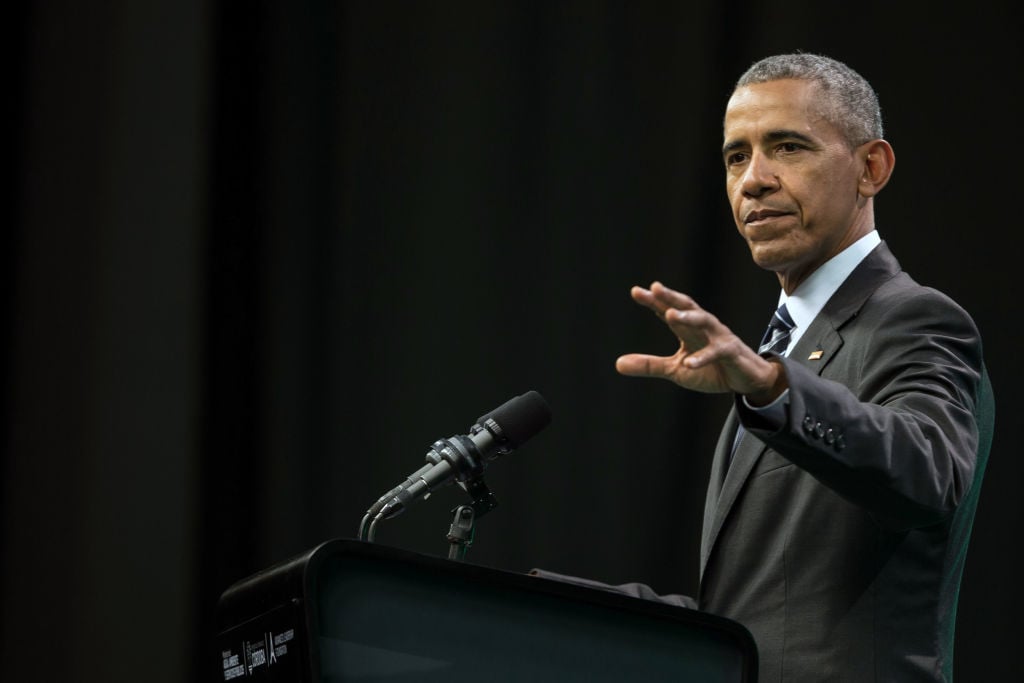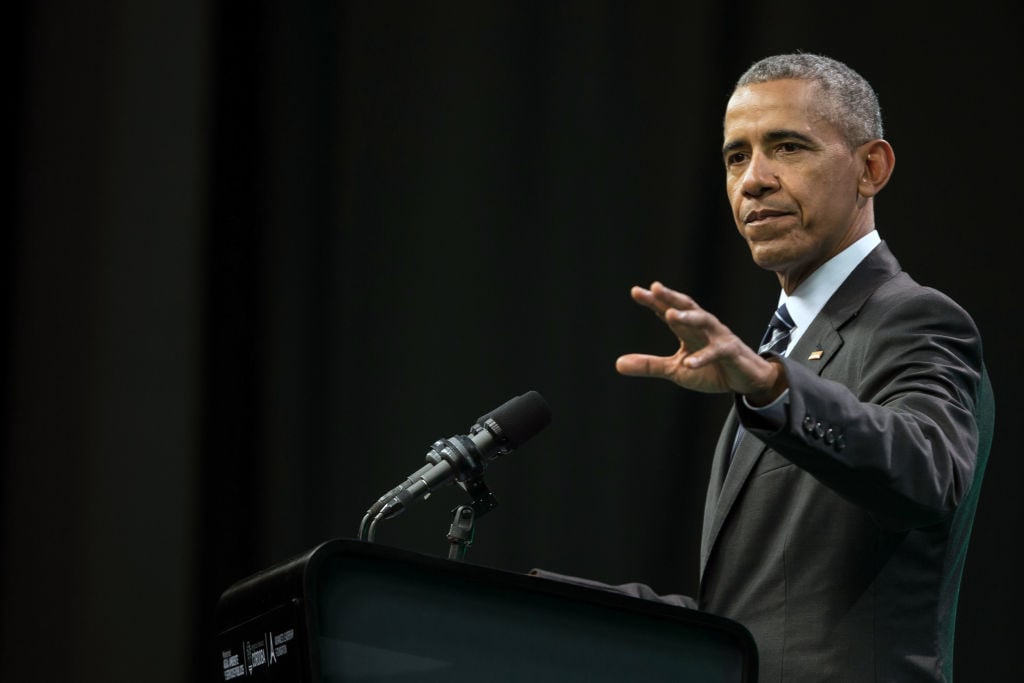 In August 2017, President Trump delivered a primetime address about military strategy in Afghanistan, and it drew 27.7 million viewers. According to AdAge, a comparable address on Afghanistan delivered by Obama in 2009 drew significantly more — 40.8 million viewers.
Trump's August speech was also down in viewership compared to a health care address that Obama delivered in September 2009; that one drew 32.1 million viewers.
As is the case with a lot of these events, the highest-rated cable news channel for this speech was Fox News.
Next: Trump's response to losing out to Obama in ratings
6. Trump continues to make false statements about his TV ratings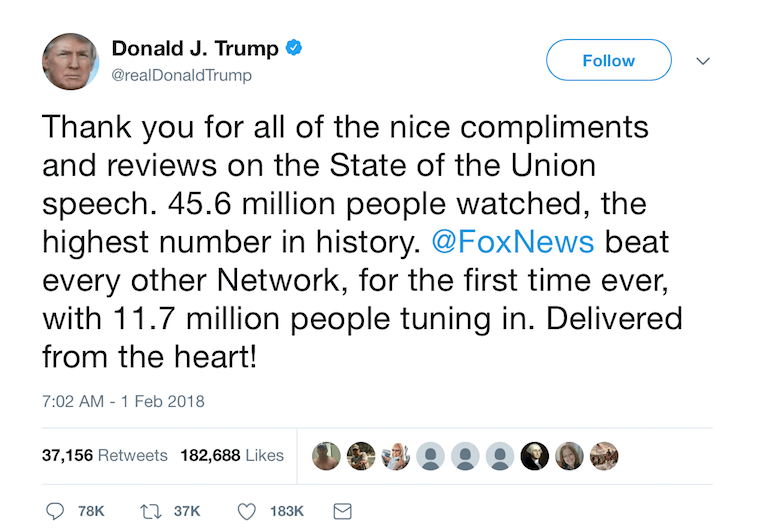 Famously, after Trump's inauguration, Sean Spicer held a press conference in which he claimed that this was the "largest audience to ever witness an inauguration period, both in person and around the globe." This was not true, and Spicer would later say that he "screwed that up royally" by saying so.
Spicer took into account streaming numbers, but the data he provided did not really prove the point he was trying to make. For instance, he cited the fact that CNN's live player had 17 million streams, but that doesn't translate into 17 million people watching since reloading the page would count as a new stream. Besides, 21 million people streamed via CNN for Obama's inauguration.
More recently, the morning after Trump's State of the Union address, he tweeted that "45.6 million people watched, the highest number in history." Of course, this was provably false, as the address wasn't even the highest-rated in the past 10 years.
Perhaps Trump was confused after hearing that his address was the highest-rated in the history of cable news, which is true, according to Deadline. But it definitely wasn't the highest-rated across all channels.
Next: Here's the one area where Trump has actually helped TV ratings.
7. Trump has had a positive impact on TV news and late-night comedy ratings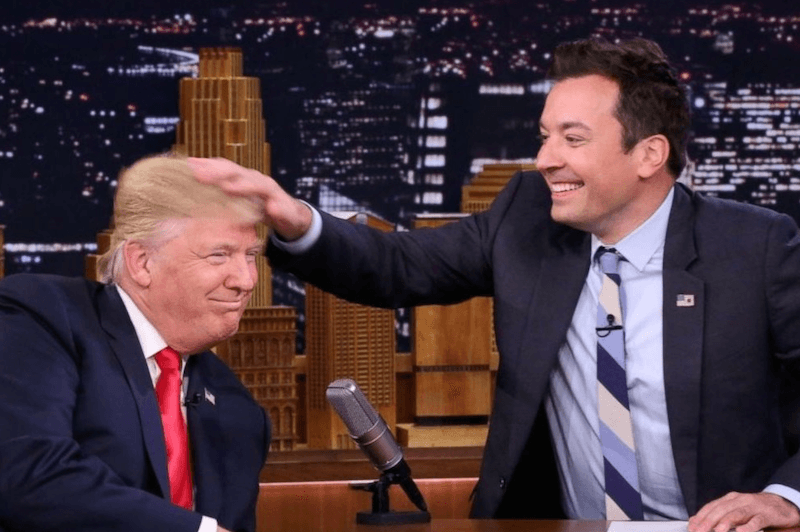 Although Trump's events can't quite stack up to Obama's, cable news did see a boost in viewership after his election.
According to the Star Tribune, in February 2017, Fox News saw a 31% increase in ratings compared to the previous year. MSNBC, meanwhile, saw a 55% increase in ratings, with the liberal The Rachel Maddow Show doubling its audience. CNN ratings also went up about 50%.
Political comedy saw a boost in ratings as well. Following Trump's win, Saturday Night Live started to draw its best ratings in decades, and The Late Show with Stephen Colbert, which leans into anti-Trump comedy more than its competitors, became the No. 1 rated late-night talk show.
Check out The Cheat Sheet on Facebook!