Donald Trump Jr. and Kimberly Guilfoyle Relationship Timeline: How Long Have They Been Dating?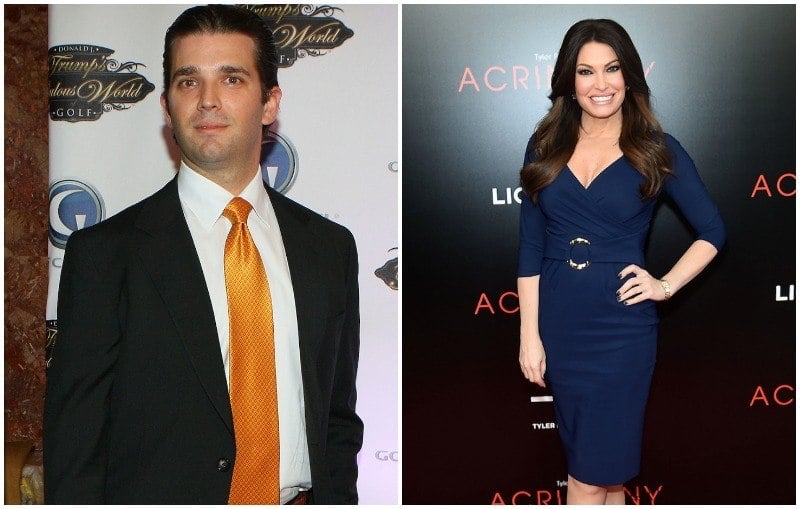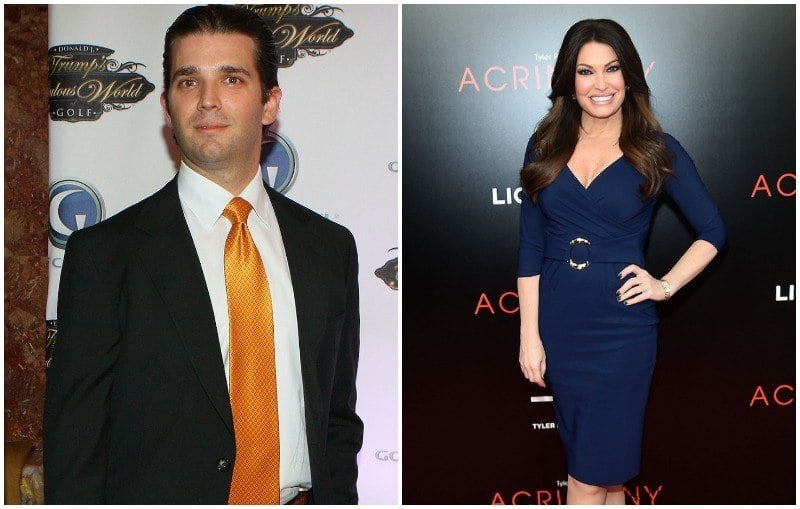 Donald Trump Jr. has finally confirmed that he is dating Fox News commentator Kimberly Guilfoyle. So how long have these two been together? What do we know about their relationship thus far?
It was in March of this year that Vanessa Trump filed for divorce from Trump Jr. However, they separated long before that. Vanessa herself said on Twitter in June that they separated over nine months ago, so sometime in September 2017 or earlier.
In May, we heard the first rumors that Trump Jr. and Guilfoyle were an item, with Page Six reporting as much. The outlet said that they had been dating "for a few weeks" at this point, meaning their relationship likely began sometime in April.
"Don Jr. and Kimberly are seeing each other, and are having a great time," a source told Page Six. "While he wants to respect the privacy of his family, he is getting divorced, and he enjoys Kimberly's company."
They were seen together at a party around the time of this Page Six report, and they reportedly went to dinner together on Fifth Avenue afterward.
Trump Jr. and Guilfoyle were spotted out on multiple additional dates over the following few weeks, including one at The Grill in New York City.
"Donald stood up and kissed her on the lips when she arrived and they hugged each other," a source told Us Weekly about this date at The Grill. "They were laughing all throughout lunch and Donald and Kimberly took photos with two people who asked, they were very nice to everyone."
For almost two months, Trump Jr. and Guilfoyle did not confirm that they were dating. But recently, the president's son posted an Instagram photo of himself on a weekend fishing trip with Guilfoyle. Guilfoyle soon posted her own photo of the two of them catching a fish.
Trump Jr. also referenced Guilfoyle as his significant other during a recent speech. At the Montana Republican Party's national convention on Friday, Trump Jr. said, "Just as everyone else thanks their significant others I got to thank Kimberly for coming out here. We're going to take her fishing tomorrow then shooting. This is a miniature test to see if she really likes it or if she's going to pretend to like it, but either way we're going to have a good time or at least I will."
The two were also spotted kissing after Trump Jr. finished his speech. The Daily Mail reports that President Trump himself approves of the relationship.
Guilfoyle has been a longtime supporter of the Trump administration, and she actually nearly went to work in the White House. Back in December 2016, Politico reported that she was one of the top contenders to be Trump's press secretary. She evidently had three meetings with Trump transition officials before Sean Spicer ultimately landed the job.
Surprisingly, in May 2017, Guilfoyle suggested that she was in talks for the press secretary job; she did so while Spicer was still serving, saying in an interview:
"I'm a patriot, and it would be an honor to serve the country. I think it'd be a fascinating job. It's a challenging job, and you need someone really determined and focused, a great communicator in there with deep knowledge to be able to handle that position."
Guilfoyle obviously did not end up getting that position, though. Shortly after she gave this interview, Fox News told Politico that she was under a long-term contract that would prevent her from taking a job in the White House.
Trump Jr. is actually not the first member of Donald Trump's inner circle that Guilfoyle has dated. She was previously linked to former White House Communications Director Anthony Scaramucci, Page Six reported in October.
Check out The Cheat Sheet on Facebook!