Every Time Donald Trump Jr. Got Seriously Schooled by Celebrities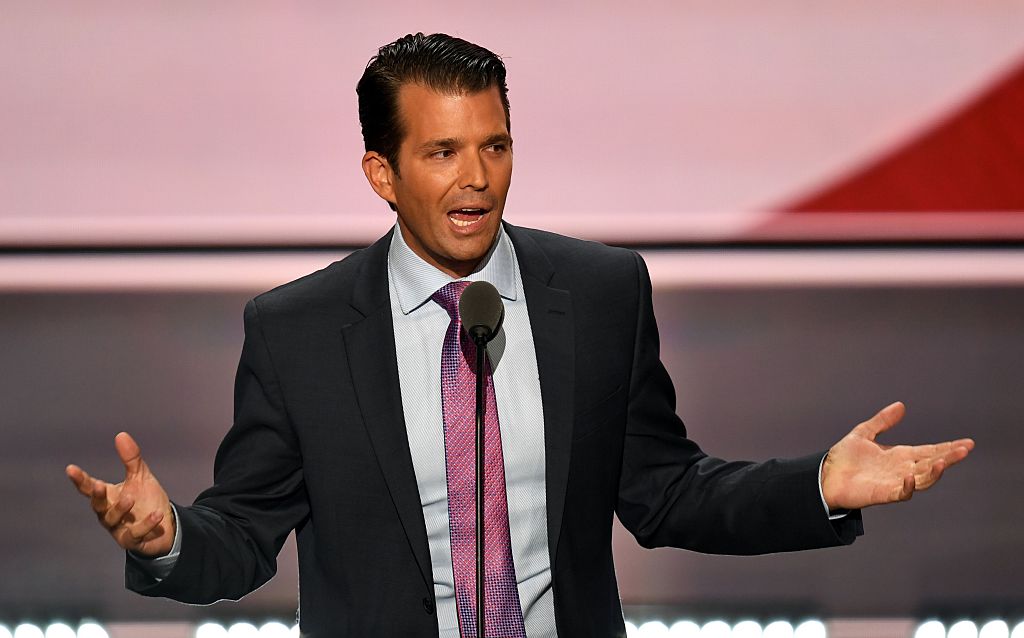 Of all of President Donald Trump's children, Donald Trump Jr. is probably the one who gets made fun of the most. That's partially because he's so active on social media and is known for making political posts that seem intended to push buttons. These tweets are frequently called out by celebrities in a pretty hilarious way.
While children are generally off limits in politics, Trump Jr. is considered to be an exception, as he is an adult and was also actively involved in the 2016 campaign. With that in mind, here are some of the funniest times Trump Jr. got seriously schooled by celebrities.
Stephen Colbert said he's the dumbest Trump
Stephen Colbert loves ripping into Trump Jr. on The Late Show, and he had a lot of fun at his expense back in July 2017. This was right after it was revealed that Trump Jr. met with a Russian lawyer who promised him damaging information about the Hillary Clinton campaign — clearly part of a Russian effort to help get Trump elected. Ahead of a New York Times report on this, Trump Jr. released the emails himself.
On The Late Show, Stephen Colbert savagely mocked Trump Jr. for this, saying he committed treason, as well as adding that these emails were the smoking gun and calling him a "flaming douchebag."
Colbert then said that he'd like to issue an apology. "I'd like to apologize to Eric Trump," Colbert said. "We always thought you were the dumb one. We were wrong."
Later, Colbert called Trump Jr. a "numbnut" before joking that his proper name is actually "Inmate 41715." 
Seth Meyers took him down for communicating with WikiLeaks
https://www.youtube.com/watch?v=5nEogChRGE8
In November 2017, The Atlantic reported that Trump Jr. communicated with WikiLeaks during the election. One of these exchanges involved Trump Jr. inquiring about WikiLeaks' impending release of emails belonging to Clinton.
On his show, Meyers said Trump Jr. was inquiring in writing about a potential crime and "is the kind of guy who, if he ever robbed a bank, would post a selfie from inside the vault."
Meyers also made basically the same joke as Colbert, saying that Trump Jr. is the "dumbest member of a family in which there is stiff competition. That family still hasn't finished a game of Trivial Pursuit they started in 1988."
J.K. Rowling mocked him for his tweet about socialism
I'm going to take half of Chloe's candy tonight & give it to some kid who sat at home. It's never to early to teach her about socialism. pic.twitter.com/3ie9C0jv2G

— Donald Trump Jr. (@DonaldJTrumpJr) October 31, 2017
One of Trump Jr.'s most unpopular recent tweets came on Halloween 2017. The president's son joked that he was going to be taking away his daughter's Halloween candy in order to teach her a lesson about socialism.
J.K. Rowling responded by suggesting Trump Jr. fill his daughter's bucket with candy left by her great-grandfather. This refers to the fact that Trump Jr. was born into a very wealthy family and benefited from the success of his grandfather, Fred Trump.
Fill her bucket with old candy left by her great-grandfather, then explain that she has more because she's smarter than all the other kids. https://t.co/0lbhHYyFe4

— J.K. Rowling (@jk_rowling) November 1, 2017
That wasn't the first time J.K. Rowling mocked Trump Jr. Earlier in the year, some Harry Potter fans suggested that Trump Jr. and the rest of the family would be Slytherins. But Rowling herself stepped in to say that actually, the Trump family wouldn't even be invited to Hogwarts in the first place.
You've got to get the letter before you put on the hat, Oliver. https://t.co/KFvRtrwdpy

— J.K. Rowling (@jk_rowling) March 27, 2017
Chrissy Teigen called him a 'maniacal douchebag'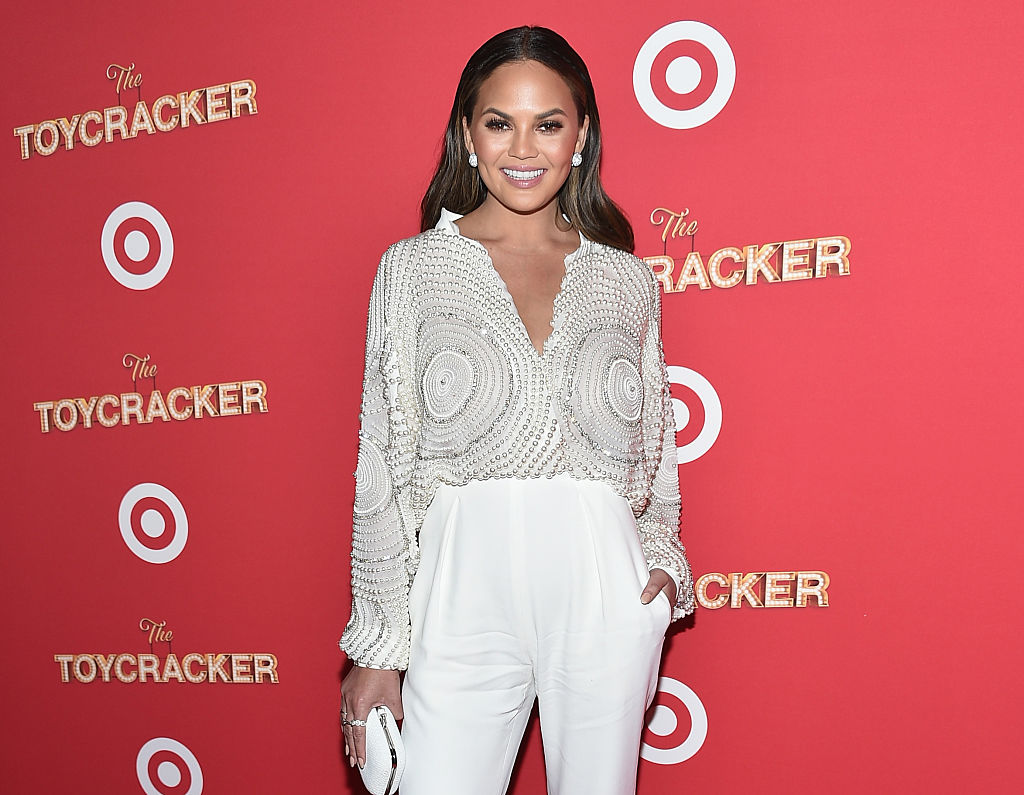 Rowling was not the only celebrity to react poorly to that Halloween tweet. One of the harshest reactions came from Chrissy Teigen, who called Trump Jr. "a maniacal douchebag" and President Trump "disgusting."
Teigen has frequently ridiculed Trump Jr. on Twitter. Back in July, when President Trump bizarrely defended his son by saying he's a "high-quality person," Teigen made this her Twitter bio.
Other Twitter reactions to the Halloween tweet came from Zach Braff, Kumail Nanjiani, Ricky Gervais, and Teigen's husband, John Legend.
Stephen Colbert also delivered a hilarious monologue about the tweet, during which he questioned Trump Jr.'s implication that any kid would willingly stay home from Halloween. The only reason they would miss it is under some sort of tragic circumstances, he noted, in which case sharing Halloween candy with that kid would be a nice thing to do.
Jimmy Kimmel got into a Twitter feud with him
https://www.youtube.com/watch?v=5xgX_tNTWgs
In October 2017, President Trump randomly tweeted that late-night hosts are unfunny and should give Republicans equal time. Kimmel responded to Trump, telling him he should quit. Then Trump Jr. replied to Kimmel, asking him for his thoughts on Harvey Weinstein. This was right after The New York Times' exposé on Weinstein, and Trump Jr. was clearly implying that hosts like Kimmel refused to make fun of someone like Weinstein because he's a liberal.
In response, Kimmel jokingly dismissed the story since it's from The New York Times, as Trump and Trump Jr. have done in the past.
You mean that big story from the failing, liberal, one-sided @nytimes? I think it is disgusting.

— Jimmy Kimmel (@jimmykimmel) October 7, 2017
Kimmel ended the exchange by sending Trump Jr. a link to the infamous video of his father bragging about grabbing women by their private parts without consent.
great – in the meantime, enjoy this! https://t.co/kQsBAioFwh

— Jimmy Kimmel (@jimmykimmel) October 7, 2017
Kimmel later recapped this whole beef on his show, directly comparing Weinstein to Trump. He concluded, "next time you're defending your father, and you think it's a good idea to draw a comparison between him and a freshly-accused sexual predator, don't. It doesn't help. It really doesn't."
Don Cheadle took apart his tweet about Harvey Weinstein
Phenomenal idea, let's hear about real Hollywood… New York Times wants Weinstein to release accusers from NDAs – https://t.co/0SWPJ8cY5g

— Donald Trump Jr. (@DonaldJTrumpJr) October 6, 2017
Along those same lines, Don Cheadle also made a comparison between the president and Harvey Weinstein. In October 2017, Trump Jr. tweeted about wanting to hear about "real Hollywood," posting an article on Weinstein accusers and their nondisclosure agreements.
Don Cheadle responded by pointing out Trump isn't exactly far removed from Hollywood. He has a star on the Hollywood Walk of Fame, after all, and he produced one of NBC's most successful reality shows, The Apprentice. Cheadle also brought up the Access Hollywood tape on which Trump bragged about grabbing women.
https://twitter.com/DonCheadle/status/916722497550278657
Seth Rogen ruthlessly lambasted his father in a series of Twitter DMs
For months, Seth Rogen has maintained a running joke of trying to get Trump Jr. to respond to his direct messages. It all started when Rogen suddenly discovered that Trump Jr. followed him on Twitter. This meant that Rogen could direct message Trump Jr., and so he did.
Rogen went on The Late Show with Stephen Colbert and shared the message, which read:
Hey man! It's Seth. Your father is trying to discredit our media, collude with Russia, and destroy the environment. It would be super cool of you to be like "yo, dad, why don't you stop all this and go back to being just a guy on TV." The majority of the world would be pretty psyched. Thanks!!
Trump Jr. didn't respond. As Rogen explained on The Late Show, he ended up messaging Trump Jr. two more times after that, and then another time on The Late Show. Months later, Rogen messaged Trump Jr. yet again, this time pointing out after the Weinstein story that President Trump has been accused of sexual assault.
Sliding in to @DonaldJTrumpJr DMs to remind him his father is a sexual predator like: pic.twitter.com/a1vW3A4YCk

— Seth Rogen (@Sethrogen) October 12, 2017
Billy Baldwin reminded him of his father's sexual impropriety allegations
Your Dad is a 5th degree black belt when it comes to sexual impropriety allegations.
In fact… I once had a party at the Plaza Hotel… your father showed up uninvited & hit on my wife… invited her on his helicopter to Atlantic City.

She showed his fat ass the door.#TrumpRussia https://t.co/A8BInetbbZ

— Billy Baldwin (@BillyBaldwin) November 23, 2017
In November 2017, Trump Jr. tweeted out an article about women accusing Senator Al Franken of sexual harassment. This led to thousands of replies bringing up Trump's own indiscretions, including the Access Hollywood tape.
But Billy Baldwin took things a step further. He didn't just bring up the Access Hollywood tape. In response to the tweet, Baldwin brought up a fresh accusation against President Trump, saying that he once showed up to his party and hit on his wife. He also called Trump a "black belt when it comes to sexual impropriety allegations."
George Takei said Trump Jr. should do jail time for collusion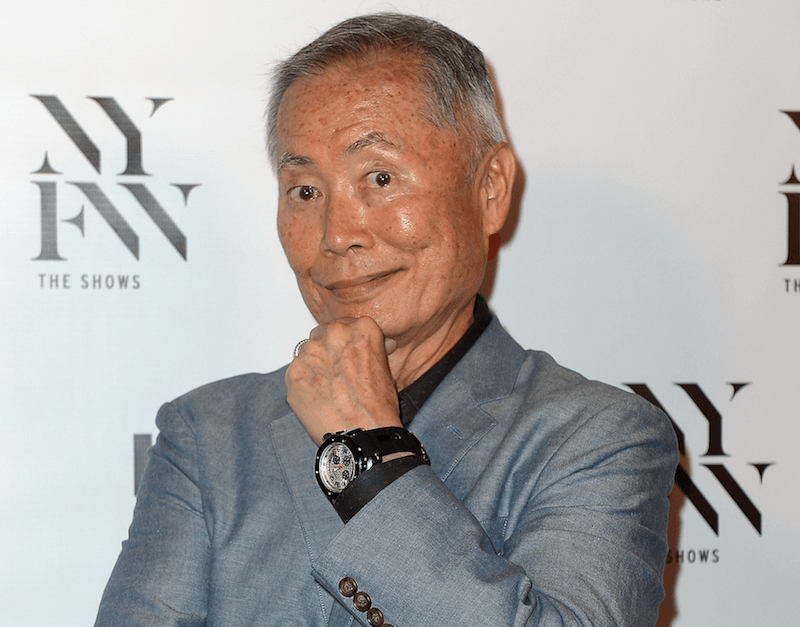 George Takei has been quite critical of the Trump administration, and he has gone after Trump Jr. a few times. In particular, after the email chain between Trump Jr. and the Russian lawyer was released, Takei published a Daily Beast column in which he said that Trump Jr. needed to "do time for collusion."
Takei went on to mock President Trump's defense of his son for being open and transparent. He wrote:
I can't help but think the president probably wishes that level of transparency would render Junior invisible right about now. For with now another member of his immediate family caught up in the Russia investigation, and the curious timing of his speeches, it becomes increasingly implausible that all this was happening without the president's knowledge.
Months later, when Takei faced accusations of sexual assault, Trump Jr. couldn't resist calling him out.
When John Legend told him his father is a racist
Ha 5 students when asked why they were protesting couldn't even answer. The participation medal/micro aggression generation is pretty sad!

— Donald Trump Jr. (@DonaldJTrumpJr) March 12, 2016
During the presidential campaign, Trump Jr. tweeted that students who were protesting a rally couldn't give an answer when asked why they were doing so.
But John Legend shot back, saying that it's pretty clear why they're protesting: because Trump is a racist.
.@DonaldJTrumpJr I think they were protesting your racist father. This isn't complicated.

— John Legend (@johnlegend) March 12, 2016
Legend doubled down as Trump supporters responded to him, posting a link to an article about a lawsuit that said one of Trump's organizations discriminated against black people. He also responded to a Trump supporter saying Legend has no education by pointing out that he went to the same school as Trump and Trump Jr.
[email protected] @DonaldJTrumpJr the Donalds and I graduated from the same University, funny enough.

— John Legend (@johnlegend) March 12, 2016
Check out The Cheat Sheet on Facebook!