Donald Trump's Rude Comments Could Make Things Uncomfortable When He Dines With the Queen and Royal Family
Everyone is looking forward to Donald Trump's visit with the royal family for one of two reasons: either they think it will be a great success, or they anticipate it being a huge disaster. It seems that both options have an equal chance.
Queen Elizabeth upholds the tradition of refusing to publicly comment on her political leanings or vote in any election. So far, she's hosted every single United States president elected during her reign except for one (Lyndon B. Johnson). Republican or Democrat, they've all been welcomed for tea with the Queen.
Donald Trump already met with the Queen before, but this time is different because he'll have dinner with several members of the royal family. However, thinks could get awkward quickly if any of Trump's past statements are brought up.
Donald Trump said shocking things about royal family members
President Trump isn't known for mincing words or hiding his true feelings. His critics call his off-the-cuff manner of speaking "destructive" while fans say it's "refreshing." No matter your opinion, one thing is for sure: it certainly makes a lot of enemies.
In Donald Trump's world, nothing is off limits, including the beloved Princess Diana. Over the years he's said some very questionable things about various people in the royal family that they probably didn't appreciate too much.
His comments about Princess Diana were gross
Before he became president, Donald Trump was even more outspoken than he is now, which barely seems possible. He was doing an interview with shock jock Howard Stern in 1997 right after Princess Diana's tragic death. At the time, Stern asked if Trump would have "nailed her" and Trump said he "could have."
Trump expanded on this idea, saying: "She was actually really beautiful. I thought she was supermodel beautiful."
"She had times when she didn't look great and she had times when she looked better than anyone in the world. But she had the height, she had magnificent skin, she was a great beauty."
In Trump's book The Art of the Comeback, the future president expressed regret that he never got to date Diana. Meanwhile, she allegedly said he "gave her the creeps."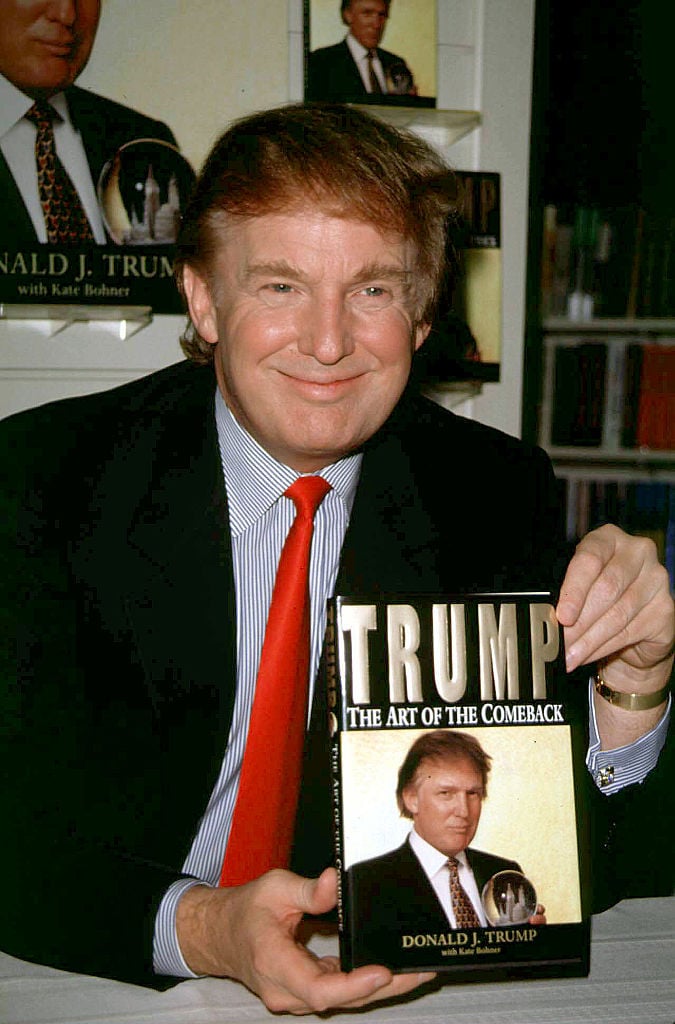 Trump had thoughts about nude photos of Kate Middleton
One person who is meeting with Trump? Kate Middleton, Duchess of Cambridge. Even she hasn't been spared the brunt of Trump's verbal judgement.
In 2012, paparazzi captured photos of the Duchess of Cambridge sunbathing topless while on vacation. The Palace sued the tabloid for publishing the photos. But Trump had his own take on the situation.
He tweeted "Kate Middleton is great -— but she shouldn't be sunbathing in the nude — only herself to blame."
Then another tweet continued: "Who wouldn't take Kate's picture and make lots of money if she does the nude sunbathing thing. Come on Kate!"
He called Meghan Markle 'nasty' in retaliation for her negative comments
Prince Harry will attend the state visit though his wife, Meghan Markle, won't be there because of her maternity leave. But she's probably not too sad about missing it—before she became a royal, Meghan Markle was an outspoken Hillary Clinton supporter during the 2016 election and had some harsh words about Trump.
When President Trump found out Meghan Markle had said mean things about him and even threatened to move to Canada if he won (she didn't, but she did move to London), he said, "I didn't know that. No, I didn't know that. No, I hope she is OK. I didn't know that, no. So what can I say? No, I didn't know that she was nasty."
It'll be an interesting dinner for sure!