'Blue Bloods': Donnie Wahlberg Wants Eric B. to Return to Fill This Role for Danny Reagan
Eric B. born Eric Barrier recently made his first appearance on Blue Bloods. He then got arrested and reportedly was worried about his future on the show.
Showbiz Cheat Sheet talked to Donnie Wahlberg on the phone on Dec. 4. This is what he had to say about wanting Barrier to return to the show and more.
Eric B. made his first appearance on 'Blue Bloods'
The hip-hop legend appeared in the episode, "Another Look." He played Mike Gee who is surprisingly back on the job after retiring.
"I retired from retirement. I'm back baby," Mike told Danny. He then said, "I might put another 20 in and be a lifer like you."
Danny had a surprising response to this. "Not for nothin' but I could see myself putting in my papers sometime soon," he said.
At the end of the episode Danny found out Mike is back because his son is sick. He then asked Mike if his comments about civilian life not being for them is true or false. "It's true," said Mike.
He was arrested after his appearance
Barrier was arrested not long after his episode of Blue Bloods aired. He was held at Bergen County Jail on Oct. 28 and released on bail on Nov. 12.
He was arrested for failing to appear in court 17 years ago for sentencing for an assault conviction. His attorney, Patrick Toscano claimed Barrier's previous attorney, Paul Bergrin misled him into missing the court date.
"Mr. Bergrin told Mr. Barrier that his case was 'dismissed' because he was accepted into PTI (pre-trial intervention)," Toscano wrote in a letter according to NJ.com. Bergrin is now serving serving six life sentences after being convicted for murder, cocaine trafficking, and racketeering.
His lawyer also claimed that Barrier "was literally at wits end and overcome with anxiety" about his future on Blue Bloods because of this arrest.
Donnie Wahlberg said he'd like to work with him again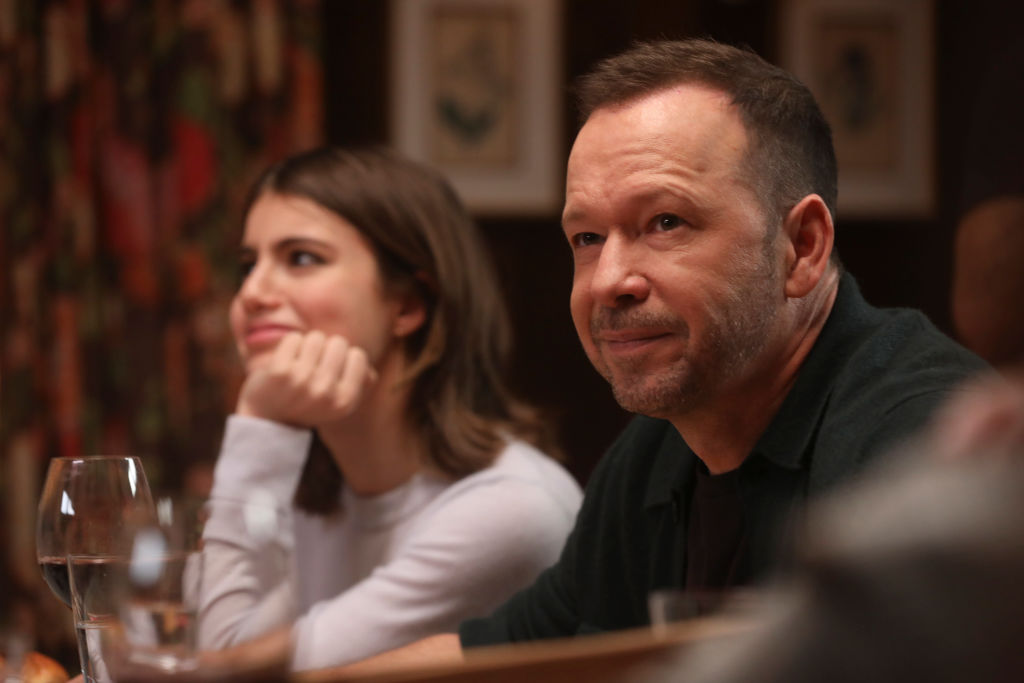 "Yeah that recent legal trouble was really just a misunderstanding," Wahlberg told Showbiz Cheat Sheet. "There was nothing that he did wrong. So just to clear that up."
He went on to talk about a way for Barrier's character to appear in the future. "His character logically could be a squad sergeant for Danny in Danny's squad room. And my hope would be that that could come to fruition. I think he's a great actor and he really does have that sort of relationship with me."
The actor recognized that the character could fill a void that is missing in the detective's life. "It's sort of a big brother mentor kind of relationship and I think Danny is missing that in the show," he continued. "If Eric B. could fill that role and that's a role that they want to bring on as a regular character or a recurring character, nothing would make me happier. Eric's a great guy on screen and off."
He also acknowledged the last conversation their characters had when Danny was toying with the idea of retirement. But will fans ever see him without his badge? "Danny's definitely more in touch with his mortality than he used to be, but I don't think he's retiring anytime soon," answered Wahlberg.