Donnie Wahlberg Wants to Work with This 'Blue Bloods' Co-Star More Often
The Blue Bloods main cast has been been working together for 10 seasons now. It could still be rare for the cast members be in the same scenes together. Of course, the one time most of the cast reunite is for those famous family dinner scenes.
Showbiz Cheat Sheet talked to Donnie Wahlberg on the phone on Dec. 4, 2019. He revealed the one co-star he would like to work with more often and the reason why.
The cast gets together for the 'Blue Bloods' dinner scenes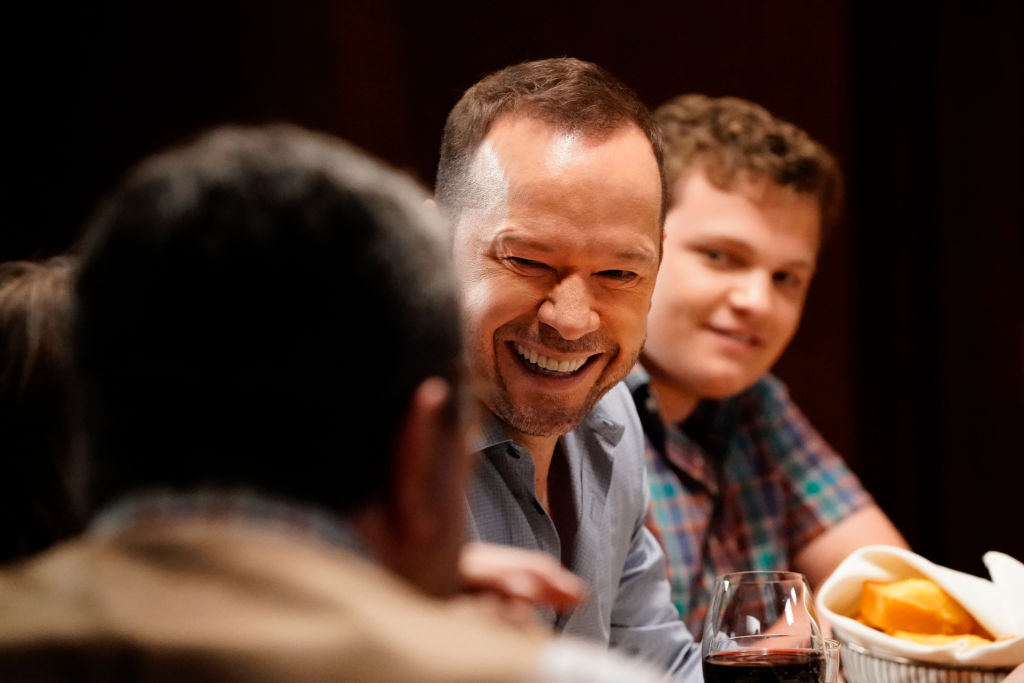 The characters of the show often are in their own worlds due to work. Family dinner is the one time the Reagans get together to talk about whatever is on their minds. The same thing goes for the actors.
"On an episodic show with an ensemble, you [sometimes don't] see your fellow actors for a month," Tom Selleck told CBS This Morning. "On our show, every eight days, that's how long it takes us to shoot, we have a little actor family get-together in addition to the family dinner. I love all these people and they're fine actors, so it's kind of a double bonus. It's hard work because you gotta eat for eight hours."
He went on to mention how the scenes help the cast stay close. Selleck told TV Insider, "But not only are the characters catching up with each other, but I'm catching up with my friends. Sometimes the director can't get our attention between takes because we're screwing around. We can get pretty silly by the end."
Donnie Wahlberg wants to work with Will Estes more
The Reagan brothers have crossed paths a few times outside of the dinner table. However, it's still a rare occasion. That's why when Wahlberg was asked which co-star he'd like to work more with, he answered Will Estes, who plays Jamie Reagan.
"If I had to choose one, I'd probably say Will Estes," Wahlberg told Showbiz Cheat Sheet. "I worked with a lot of the cast frequently, so it's not like I don't get to see them as much, but I think Will and me because of the nature of our characters' jobs. We're not going to cross paths that often. But I just think the world of Will."
The actor continued, "He's such a gracious and humble human being. Whenever we work together, we have a lot of fun and it really is like getting a sneak peek into each other's worlds. For us as human beings and for us as characters as well on the show."
Many fans might not be aware of how different the two actors are in real life. "We're really kind of different," admitted Wahlberg. "We're different. He's a vegetarian and I'm not. I sell hamburgers for a living [laughs.] But he introduces new foods to me and we talk about different things."
Fans would probably love to see Jamie and Danny be in more scenes together. Their different personalities has led to interesting discussions and episodes in the past.