Why Doria Ragland Might Be Trying to Convince Prince Harry and Meghan Markle to Move to the United States
Meghan Markle has always been extremely close with her mother, Doria Ragland. Despite the hardships Meghan has faced in her relationship with her father and half siblings, she and her mother have always remained thick as thieves. Now, Meghan and Prince Harry will be leaving the United Kingdom behind to celebrate the holidays in the United States with Meghan's mother. And Doria's invite might be her way of trying to convince the two to make a more permanent move.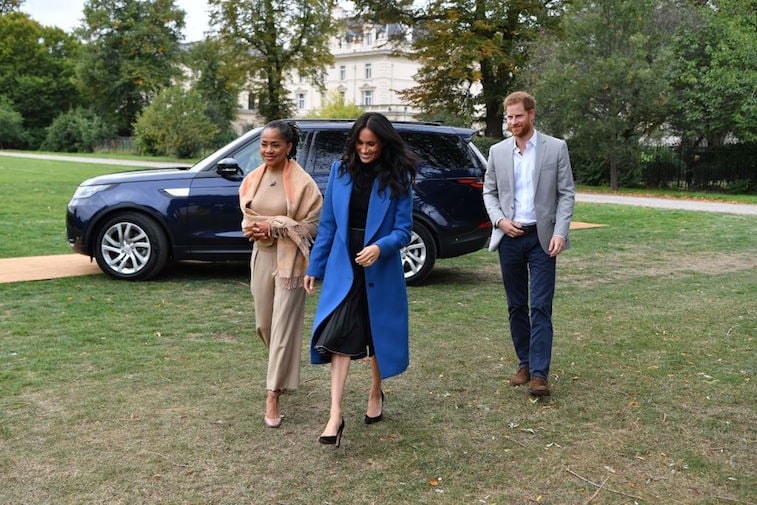 Meghan and Harry have had a difficult time fitting into the royal family
Growing up, Harry was always loved by the public but remained the odd one out. He was the younger son of Prince Charles and Princess Diana, which meant he wasn't as important (from a status perspective) as Prince William. He went through a bit of a wild phase as a teenager and young adult, but he's since become a professional and well-liked royal with one of the highest royal approval ratings from the British public. Meghan, however, hasn't had it so easy. She married Harry in 2018, and since then, she's been working hard to earn respect. She's been at the center of a media storm and has had story after negative story published about her. It's made it very difficult for the two to be loved as a couple by the public.
Doria has watched from afar as her daughter is attacked by the media
Meghan's mother lives in Meghan's home state of California — thousands of miles from her daughter. Doria has been to the United Kingdom a few times to visit, but for the most part, she watches from afar as Meghan battles the media and fights for her reputation. Meghan and Doria have always been close, and they likely speak daily. But Doria has almost certainly lost sleep over some of the brutal attacks the media has made on her only child.
Doria likely thinks the U.S. is a safe space for Meghan and Harry
Meghan's life was turned upside down when she married Harry. In the U.S., Meghan was an actress known for her role as Rachel Zane in Suits, and though she was somewhat familiar with the spotlight, she definitely wasn't prepared for what would happen when she married into the world's most well-known family. Ever since Meghan moved to the U.K., her life and fame have both become increasingly difficult to manage. Her mother likely wants her to return to the U.S. because it's Meghan's home — it's her safe space, and many people on this side of the Atlantic adore her.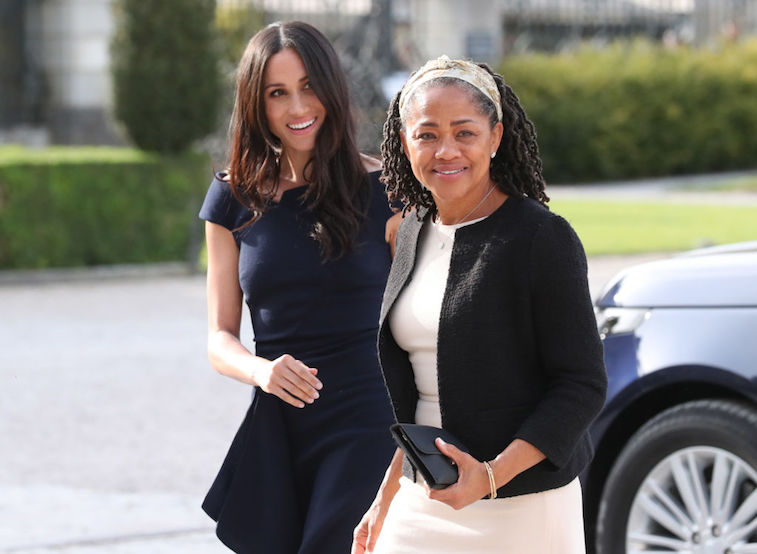 Their holiday trip just might convince them to purchase a second home in the U.S. 
Meghan and Harry recently announced through a royal spokesperson that they will be coming to the U.S. to spend the holidays with Meghan's mother. It will be a much-needed break from the chaos of the royal family, and some suspect it will convince Meghan and Harry to purchase a second home in America. Doria is probably hoping the same, which might be why she invited her daughter's little family to spend some time in Meghan's home country.