Did Meghan Markle Ask Doria Ragland to Be Her Baby's Nanny?
Meghan Markle and her mother, Doria Ragland are undoubtedly close. And, rumor has it the royal mother-in-law has plans for an extended United Kingdom stay around the Duchess of Sussex's due date. Did Meghan Markle ask her mother to be Baby Sussex's nanny? Find out, ahead.

Doria Ragland took nanny classes last fall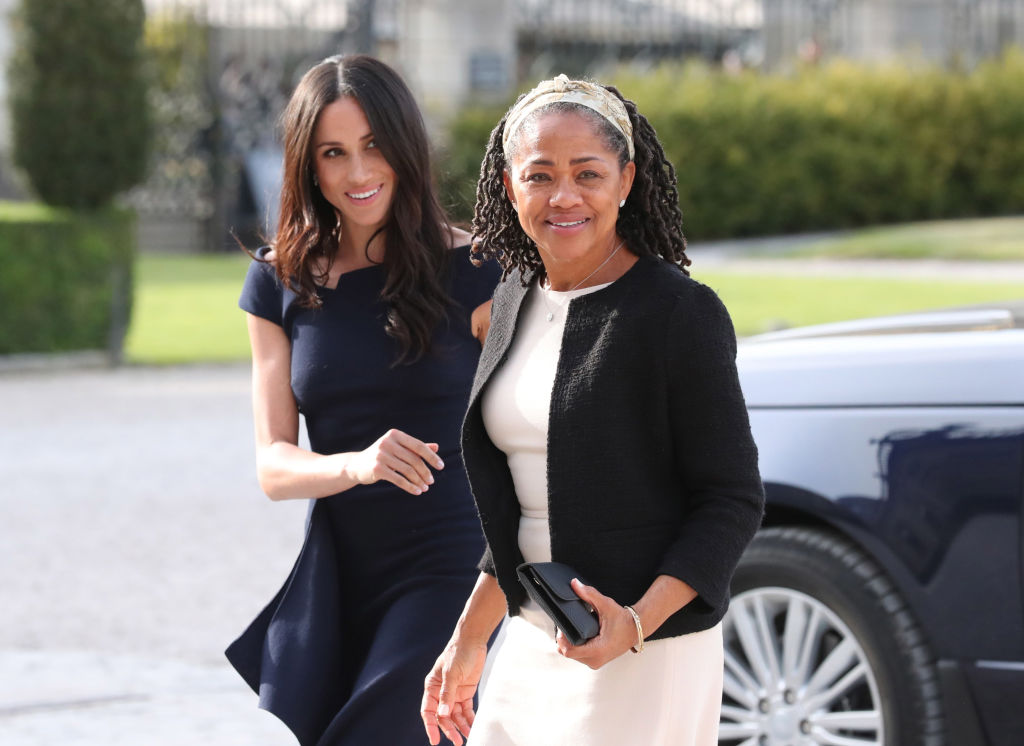 On the heels of Prince Harry and Meghan Markle's royal baby announcement, Doria Ragland allegedly took nanny classes last fall. The Daily Star reports that the grandmother-to-be sought out the Cradle Company (a Los Angeles parenting clinic) for special newborn classes. "Doria's been taking newborn care specialist classes with the Cradle Company in Pasadena, Los Angeles," a source shared with the publication. "Two of the teachers, Brandi and Hannah, are training Doria at her home half an hour away to avoid attracting unwanted attention," they confirmed.

The training allegedly includes "breastfeeding and lactation consultancy, basic baby care, CPR, and first aid." In addition, Doria has learned about "sleep training for later on, weaning, and helping the new mother with her recovery."

She specializes in prenatal yoga

Meghan Markle gets her love for yoga from her mother, who works as a yoga instructor in the Los Angeles area. And, according to The Daily Star's source, she also specializes in prenatal yoga — which she can teach her daughter before and after (once cleared to workout, of course) the baby's arrival. The Duchess of Sussex has a yoga studio in her and Prince Harry's new home.

She has her own room at Frogmore Cottage

Ahead of the royal baby's arrival, Prince Harry and Meghan Markle have plans to move into a newly renovated 10-room mansion on the grounds of Windsor Estate. And, Doria Ragland allegedly has her own bedroom. Meghan Markle's mother has already visited the United Kingdom a couple of times and, with a new grandbaby, plans to be there as often as possible to watch the little prince or princess grow.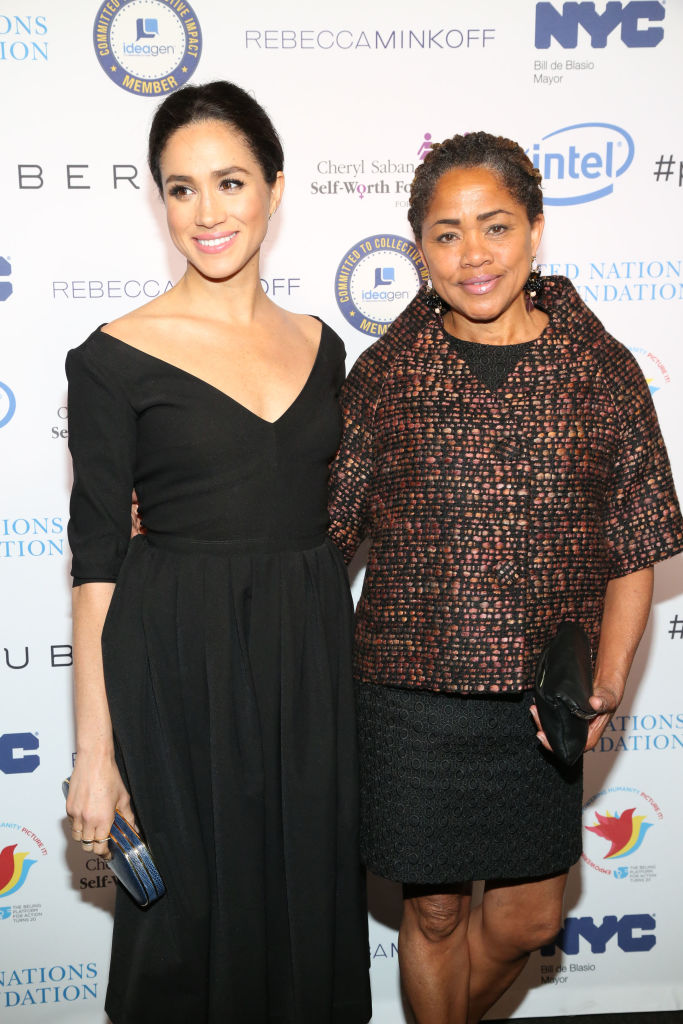 She quit her job

In addition to working as a yoga instructor, Doria Ragland also used to work at a mental health clinic in Los Angeles. But, ahead of last year's royal wedding, the royal-in-law made the difficult decision to leave her career. Without her office job — and the ability to teach yoga anywhere — Doria Ragland has more time to spend with her grandbaby.

Did Meghan Markle ask Doria Ragland to be her baby's nanny?

The Duchess of Sussex apparently doesn't want to hire a nanny in the early stages of her child's life. Instead, she might have asked Doria Ragland to help raise the young royal. "Meghan wants to avoid hiring staff if possible once her first child arrives. The thought of having her mum [sic] move in with them and take on the role of baby nurse is the best possible solution to that," a source shared with The Daily Star.

Kensington Palace has yet to confirm Doria Ragland's new role in the royal family. That said, even if Meghan Markle didn't ask her mother to be her baby's nanny, Doria Ragland will most likely spend more time with her grandchild in the United Kingdom going forward.

Check out The Cheat Sheet on Facebook!