Does Meghan Markle's Mother, Doria Ragland Have a Royal Title?
The queen has the power to give anyone a royal title. However, she typically only grants them to members of the royal family, as well as those that give back to the community or play a prominent role in the monarchy. Since she is her granddaughter-in-law's mother, the queen has gone out of her way to make Doria Ragland feel part of the royal family. Does Meghan Markle's mother have a royal title? Find out, ahead.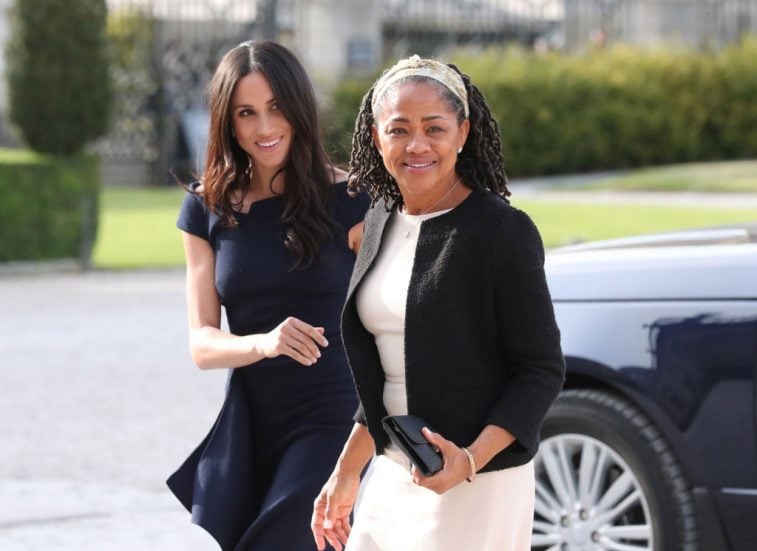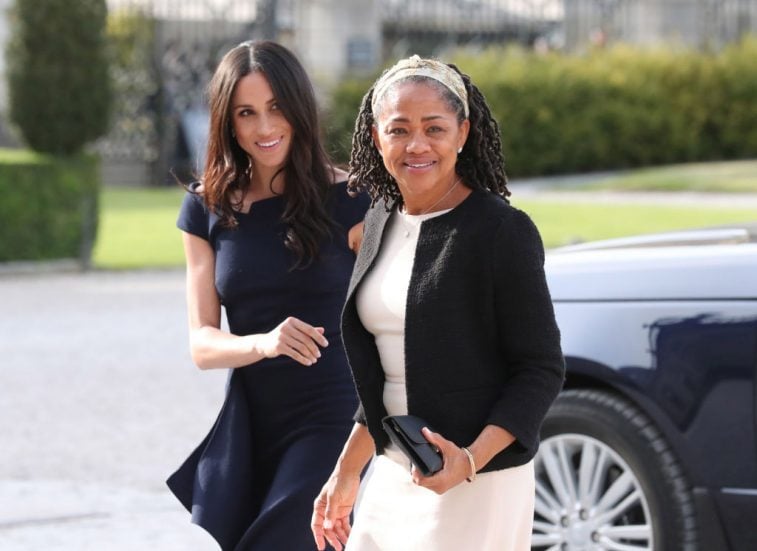 Does Doria Ragland have a royal title?
Upon Prince Harry and Meghan Markle's royal wedding, Meghan Markle received an official royal title from Queen Elizabeth II. And, now, as the Duchess of Sussex, Meghan includes her mom in her new royal life as much as possible. Does Doria Ragland have a royal title? As of right now, no. But, that could change in the future.
Despite having the power to grant titles to anyone, Queen Elizabeth II tends to keep titles to blood relatives and their spouses. That means that Doria Ragland, as well as Kate Middleton's parents, Michael and Carole Middleton, do not have royal titles. But, that could all change once Prince Charles is king.
Some suggest that, once he ascends the throne, Prince Charles will bring a lot of change to the royal family — including royal titles. With these changes, Meghan Markle's mother and Kate Middleton's parents could both receive royal titles for raising such wonderful additions to the monarchy. However, Prince Charles would have to make a change to one royal family title rule to ensure Doria Ragland gets a status of her own.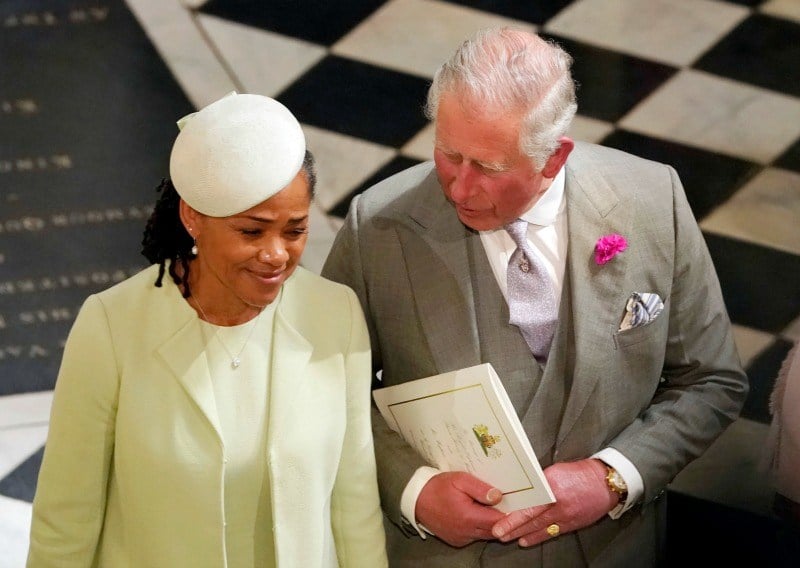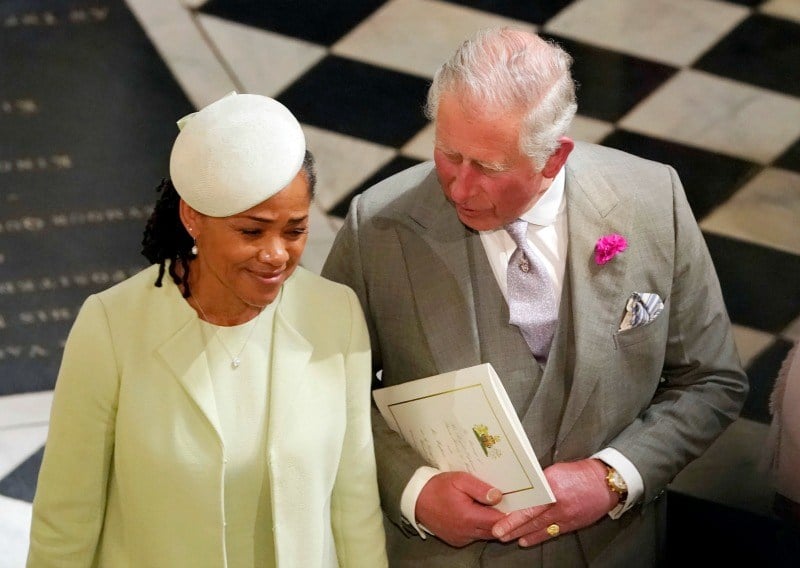 Doria Ragland's royal title
In the royal family, men are usually the ones granted royal titles and the wives take on their husband's name. So, if Kate Middleton's father becomes an earl of a certain region, her mother would become a countess of the same region. But, as a single woman, Doria Ragland might not be eligible to receive a peerage of her own — at least, right now. With the royal family transitioning into a more gender-equal household, Prince Charles could do away with the old rule once he becomes King of England.
If he doesn't, there's still a chance Doria Ragland could receive a royal title. Rumor has it, Meghan Markle's mother might be engaged to a so-called "mystery man." If that is true, Prince Charles could grant her future husband a royal peerage, which would correlate to Doria Ragland's royal title.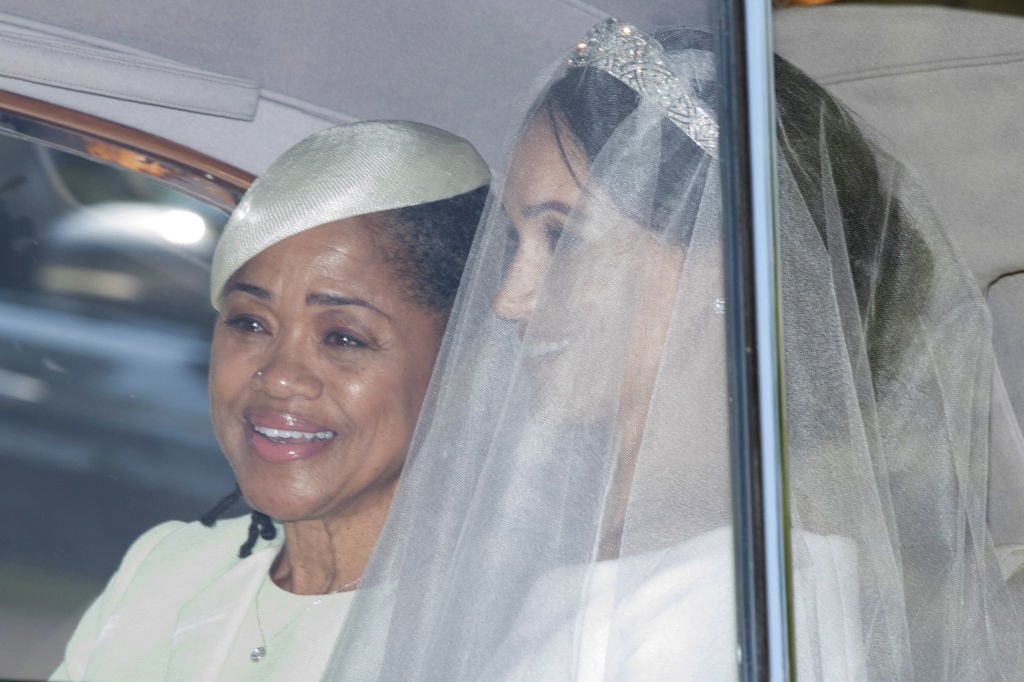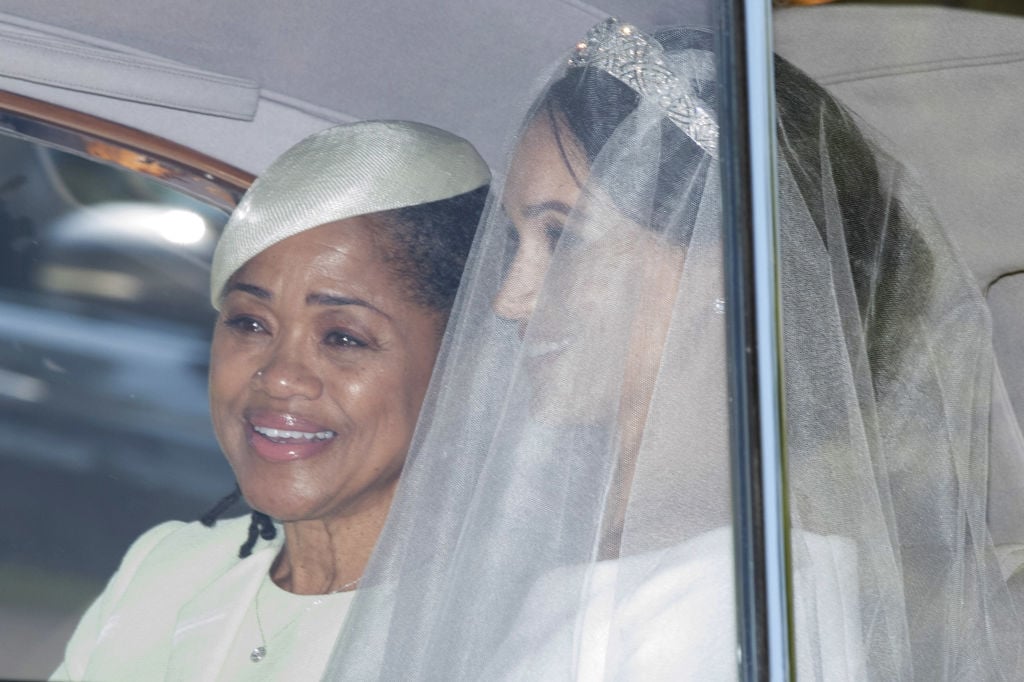 Royal family title rules
The royal family loves a rulebook. And, their laundry list of the royal title do's and don'ts is lengthy. Here are some other royal family title rules Queen Elizabeth always abides by (and Prince Charles will have to consider if and when he grants Doria Ragland and Kate Middleton's parents royal titles).
Dukedoms are for sons and grandsons of the monarch
As one of the highest-ranking titles in the royal family, dukedoms are reserved for those closest to the monarch. Because of that, only the sons and grandsons (and maybe one day daughters and granddaughters) can receive such status.
A region is typically involved
In the royal family, it's not just about being a duke, baron, or other type of title — it's about a specific region, too. To differentiate between royal titles, the monarch tacks on a region to most. That's why Prince William is the Duke of Cambridge and Prince Harry is the Duke of Sussex.
Not all royals have royal titles
The more well-known members of the royal family — aka the ones that work closest with the queen or king — are typically the ones with royal titles. Royal titles exist to honor family members for their duty to the crown, so those with outside jobs or lower on the line of succession don't always receive such status.
Check out The Cheat Sheet on Facebook!